Nightbirde: The True Story Behind America's Got Talent Golden Buzzer Winner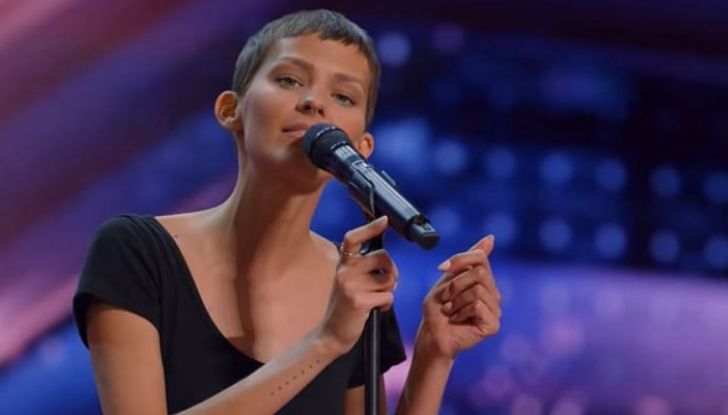 Who is Nightbirde? The true Story Behind America's Got Talent Golden Buzzer Winner!
America's Got Talent's fans know how a gripping performance on the NBC stage is an infrequent occurrence. And to get the Golden Buzzer press from the stern judge Simon Cowell, in a word, is rare. Yet, as the hit reality show returns for its 16th season, the judges and audience are left awestruck by a girl's audition.
Jane Marczewski, who goes by the stage name Nightbirde, gave a performance that will linger in people's hearts for a while. Her audition video has gone viral and has over 10 million views on Youtube. But it is Jane's story and the plight behind her gleaming face that is winning people over.
Nightbirde's Heart-Winning Audition!
Nightbirde performed an original song called It's Okay on Tuesday. People were already in admiration of her when she described the true meaning behind her original. Jane says It's Okay is the story of the last year of her life. The singer reveals she was diagnosed with cancer in her lungs, spine, and liver just last year.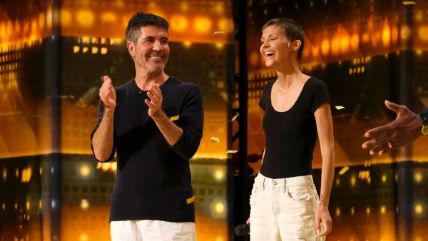 Think you are tough; watch Nightbirde's act on AGT audition.
Photo Source: Newark Advocate
With her unmatched courage, Jane says, "2% of survival isn't 0%. 2% is something and I wish people knew how amazing it is." The other three judges, Heidi Klum, Howie Mandel, and Sofia Vergara, were in adoration of Jane's brave soul when Cowell goes on and presses the buzzer while successfully fighting back his tears.
Check Out: Former 'American Idol' Contestant David Archuleta Comes Out as LGBTQIA+
Her performance has become the best in AGT's season 16 so far, with Patrick Kun's and Northwell Health Nurse Choir's acts next in line. Judge Cowell even commemorated her moving act. He posted the video of her audition on Instagram. He wrote, "hello everyone, meet @_nightbirde, she is a true inspiration, this was very special."
Get to Know Nightbirde!
Marczewski, 30, is a native of Ohio. It isn't known what she majored in, but Jane is a graduate of Liberty University. It turns out when she said, "I'm so much more than all the bad things that happened to me," the statement didn't only imply her battle with cancer.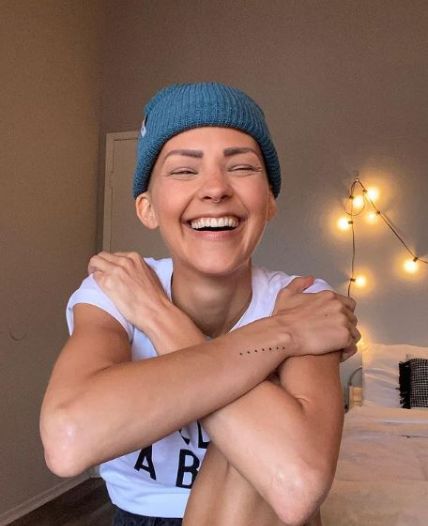 Nightbirde, aka Jane, reveals she has been battling cancer.
Photo Source: Newsun Zip
Jane was apparently married in the past and took a blow there too when her ex-husband walked out of their relationship. However, further intel on her long ended conjugal life stands undisclosed. During her act, Jane also shared she hadn't worked in a while. Jane is a blogger; she has been narrating her fight with cancer via her blog.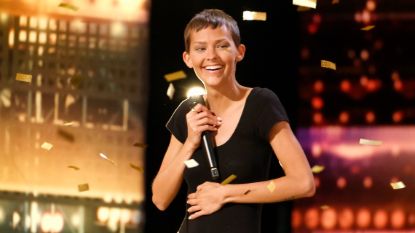 Nightbirde's Instagram bio reads, "Pretty beat up, but i still got dreams."
Photo Source: WKYC
As her AGT act blew up, Jane has shot up to fame overnight. The singer now has over 408k followers on Instagram. In her interview with NBC 4, she shared she had just finished a treatment a week ago. Nightbirde says, "It'll be a few more months until we can go back in and see what's going on. But I'm expecting good news, I really am."
For more information and news on your favorite stars, stay connected to Glamour Fame.
-->