Watch how Brie Bella reacts upon finding Nikki is pregnant too
Published Thu Feb 06 2020 By rhyss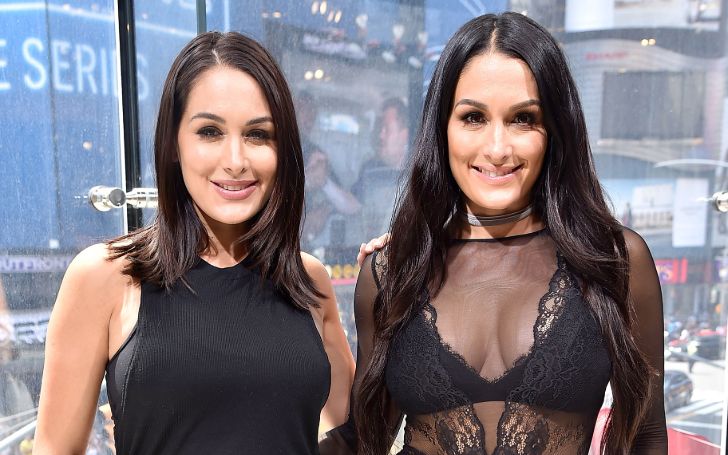 The reaction by Brie Bella upon hearing about Nikki's pregnancy is something else!
It has been over a week since the Bella twins announced that they are pregnant together and the world still couldn't get over the fact.
There are many types of coincidence in this world but none of them compares to what the Bella twins had. Apparently, both of them are pregnant, and that too, simultaneously.
Fret not, you're not the only one who is taken aback whilst hearing the news as feelings are mutual on this side as well.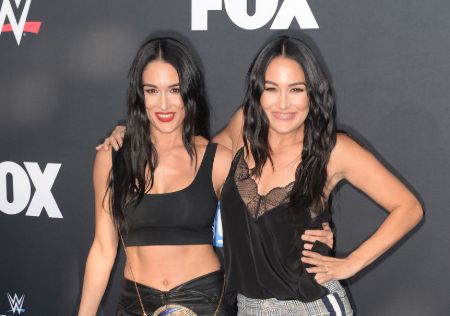 Nikki and Brie Bella are pregnant at the same time.
Source: Extra
And now after some time, in the Bella Podcast, the twins revealed how it all went down and about Brie's reaction.
Nikki said, while she was in the middle of her Yoga session, she suddenly had an urge to take a pregnancy test. At the time, she recalled it as Brie's unborn child channeling through her and just on a whim, she took the pregnancy test and to her astonishment, it came out positive.
As soon as she found out about her pregnancy, she revealed, "Oh f--k.' I literally sat on the toilet and asked what am I going to do? I don't think this is right. I was just in such shock."
Also, Read: The Golden Age of Hollywood's legend Kirk Douglas Passes Away at 103
In the podcast, she mentioned, she and her sister had a little adult talk on the matter. Upon hearing about Nikki's pregnancy, Brie said, "This is a nightmare. I definitely did not cuss," Brie shared. "I was just like, 'Dude, you just f—ed your life."
Brie was so pissed she didn't even let Nikki and her fiance, Artem Chigvintsev into her residence for a full week.
But all is well now as the sisters couldn't be more happier. Nikki also reporter Brie is also helping her out during her journey as she being an experienced mother, first hand.
Last but certainly not the least, Nikki also mentioned they are just one a half week apart so technically, they might give birth together.
For all the latest gossips from the entertainment world, make sure to follow GlamourFame!!!
-->