Niykee Heaton Surgery - The Full Story!
Published Fri Dec 06 2019 By Travis
Niykee Heaton rose to prominence like most of the cover singers, and original content creators rose in the still infant years of the video-sharing platform YouTube. The singer made her debut on the platform in 2011 with a lot of covers and occasional originals, which was gobbled up by her legions of the growing fan base.
The reason for the rise of her fame was the cover of the song 'Love Sosa' by Chief Keef, which found a platform on the YouTube channel 'WorldStarHipHop' and directed a lot of traffic her way. After 2012 she was being courted by record labels; this was the time when Justin Bieber was taking over the world, and people were beating themselves up to get to the next YouTube sensation before the other labels could.
Niykee finally signed with 'All Def Digital,' and her debut EP entered the top 10 charts in iTunes. But over the years, the singer started to change a little, she was a sweet little cute kid doing rap covers on her channel, and gradually the clothes started to grow smaller, and the hate and bullying started. She also went through a lot of changes in her appearances, which led fans to believe the singer went through plastic surgery.
Niykee Heaton Plastic Surgery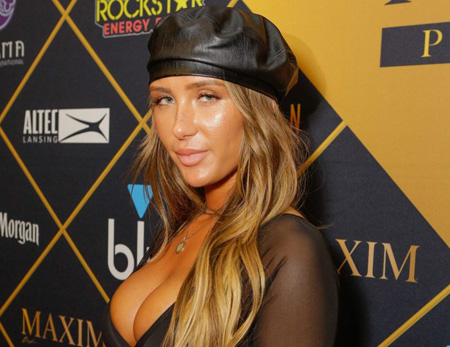 Source: Bossip
The singer was more than getting her fair share of hater from the fans, and she was also talking about the bullying she was receiving from the fans who were getting on her Instagram account and YouTube videos and posting mean comments about her. Considering the singer was bullied at her young age due to her appearance and her stature, this was also getting too much. Then, the topic among the fans turned to whether the singer went under the knife because she was changing right in front of the fans' eyes. So, did the singer get plastic surgery? Well, the biggest suspects were her breasts.
Is Niykee Heaton Boob Job True?
Source: Latest
The first thing fans started to notice about the singer was her breast, but it could be attributed to age and growth, but then the chest grew to an exponential rate, which could not be explained away by genes. This led fans to speculate the singer got a boob job, which does appear to be the case. The chest of the singer does appear to have gotten sol with a little silicon in them.
There is also a long scar, which spans from her diaphragm to her belly button, which could mean she went through a little operation on her liver or pancreas. Unrelated to the boob job but it is still a surgery she got.
What About Niykee Heaton Butt Augmentation Surgery?
Source: latest
Niykee Heaton also appeared to be sporting a larger Butt then what she was born with. She had a flat butt when she was working on YouTube for a while, but then all of a sudden, she was posting pictures of her butt, and people noticed her round and large butt.
The perky butt of the singer is definitely a suspect of the singer getting some butt augmentation surgery.
Lip Fillers and Botox Injections was also Floated among Fans
Source: Getty
Niykee Heaton face also started to appear differently with her later pictures starting to show signs of botox injection to remove wrinkles and fine lines. Her lips also started to appear puffy, and this also got fans thinking she got lip fillers. There were also comments made about how her face was appearing leathery with news outlets comparing her face to that of 'Rocky Balboa' (made us laugh).
The singer has never said anything about plastic surgery or ever getting one, but there are signs which point to Niykee getting a little work done on her body. But if it makes her feel beautiful and good, then it's all that matters.
Also Read: Full Story on Rebel Wilson Weight Loss!
Before you leave, make sure to head on over to our Entertainment section for all the latest news and gossip on your favorite celebrities. Also, do not forget to visit Glamour Fame to be in the know of all the happenings in the world of show business.
-->