What is Noah Galuten's Net Worth? How Much Does He Make From His Career as a Chef?
Published Mon Nov 25 2019 By Sea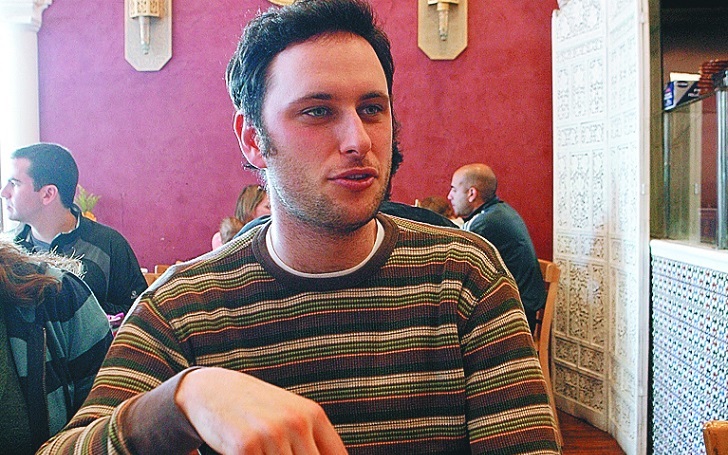 Noah Galuten is not just a chef, but also the husband of comedian star, Iliza Shlesinger. Getting married after knowing each other for only about two years might seem like a rush, but they knew what they were getting into.
Life has been the same for the two after the wedding in May 2018. Shlesinger continues to do her work in the comedic world, while taking up roles in movies/TV series. Meanwhile, Galuten continues to work as a chef in various restaurants in LA.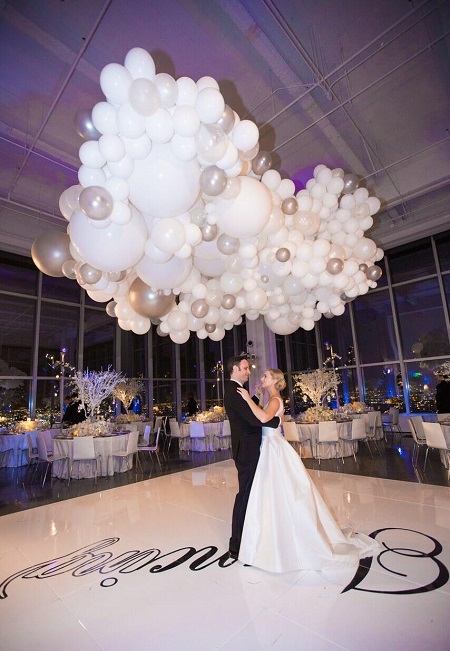 Noah Galuten married Iliza Shlesinger on May 12, 2018.
Source: Sarah Natasha (Iliza's Childhood Friend)
Considering Galuten had to work his way through the ladder of success after going almost broke in around 2004, his part of net worth from being a chef is a little too modest. But that's not his only source of income. He has multiple professions and works in multiple places, earning while managing his life with his wife and family.
Noah Galuten's Net Worth of $1 Million Comes from Multiple Sources - Chef, Writing, Web Series
As of 2019, Noah Galuten possesses an estimated net worth of $1 million. Aside from being a chef/pitmaster for the Golden State restaurant group's many restaurants in LA, he was also a food writer for LA Weekly and even hosted his own web series on YouTube.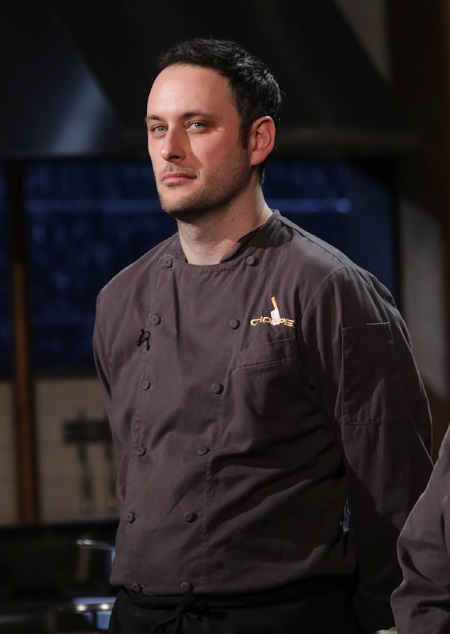 Noah Galuten's $1 million net worth is not just from one profession.
Source: Noah Galuten, Twitter
Noah has been a pitmaster/manager for almost a decade with the Golden State Restaurant Group and tends to its Bludso's Bar & Que locations, Cofax and Prime Pizza in Los Angeles (almost $100,000 per year). Aside from his job at LA Weekly (~$40,000 per year for three years), he also has his own blog, 'Man Bites World' (~$150,000 for a year), has co-authored a book titled 'On Vegetables: Modern Recipes for the Home Kitchen' with Jeremy Fox in 2017 and became the first Angeleno food personality to get his own web series on 'Tasted' that ran on YouTube until October 2016 ($100,000 total for four years).
Failed As a Playwright in New York Until Then-Girlfriend Suggested a Food Blog
Growing up with a Grammy-winning musician father, Albhy Galuten, was not going to secure his future. Not sure what his interest was in, he graduated in theater at UCLA (2004) and went to New York to try his hand as a playwright ('an alcoholic playwright' as he puts it).
Noah Galuten's father has 81 #1 hits throughout his career.
Source: Noah Galuten, Instagram
However, the guy returned five months later. By 2007, he was almost broke. Then in 2008, he started 'Man Bites World' due to a push from his girlfriend back then. He took on the task of trying out the food cuisines from all over the world. But for that, he didn't have to go around the world for the food.
Los Angeles was the city he got all the world's best cuisines, as well as the most underrated ones. He tried it all and wrote about it in his blog. He went around to different shops, including the less talked about cuisines of Nepal, Uzbekistan, and Burma.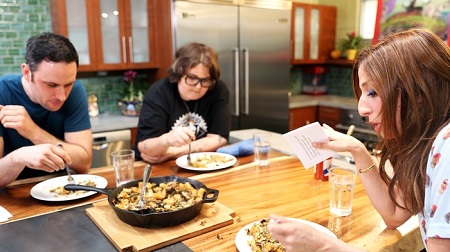 One of Noah Galuten's appearances on 'Fat Prince' - Brisket Hash With Noah Galuten and Chelsea Peretti.
Source: Vice
Then, he started writing about his cookings as well, since he knew how to already. Afterward came the flurry of jobs for him. In between, he worked as a food writer, restaurant critic, server and bartender.
Since 2012, he hosted the web series of 'Tasted' titled, 'Food Feeders', on YouTube, until the group said their goodbyes in October 2016, the year he met and started dating Shlesinger. He also appeared numerous times on different food-related shows, vlogs and documentaries.
The life he's created for himself is now set, and with a gorgeous wife like Iliza, with a similar net worth, it's about to get even better. He is the cook at home too.
Stay tuned and connected to GlamourFame for more Net Worth content.
-->