Who is Noah Schnapp Girlfriend? Is 'Stranger Things' Star Dating Someone?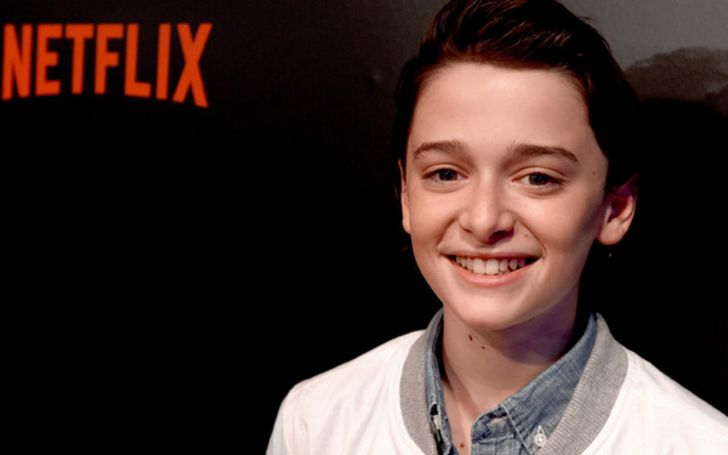 From voicing the lead character, 'Charlie Brown' in 2015, 'The Peanuts Movie' to playing the role of 'Will Byers' in Netflix science fiction-horror series, 'Stranger Things,' Noah Schnapp inevitably came off a long way in the short span of his career.
The child actor quickly rose to fame with the help of super hit and quite the extraordinary American series 'Stranger Things.' Off the reel, and into real-life, one of the most asked questions sets to be Who is Will dating in real life? Fans watching the show ship him with this co-star, Millie Bobby Brown, aka 'Eleven' from the 'Stranger Things.'
Let's move right ahead to know the truth.
A Gloss Over Noah Schnapp Life
The 15-year-old world-renowned actor was born in Scarsdale, New York, to Mitchell Schnapp and Karine Schnapp on October 03, 2004. A lesser-known fact is that he shares a twin sibling named Chloe Schnapp. If his looks were anything but a giveaway, then fans would know, The Stranger Things star is a Jewish follower who had his Bar Mitzvah in Israel.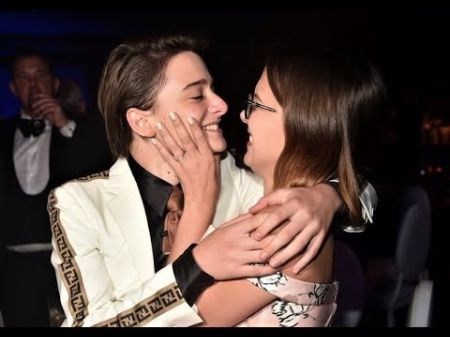 Noah and Millie looking pretty comfortable with each other, is that an oncoming smooch alert?
Photo Source: YouTube
Schnapp started acting as early as he could, which was at the age of 5 years old. The child actor got his first break as a voiceover artist in, 'The Peanuts Movie.' His first onscreen role was with renowned director Steven Spielberg's drama film, 'Bridge of Spies.'
Millie Brown And Noah Schnapp, Any Dating History?
Things went into speculations and doubt in 2017 when a fan asked the Millie to kiss Noah, and things went strange. Instantly the pair got shipped as 'Nillie.' There isn't any denying that the co-stars loved spending time with each other.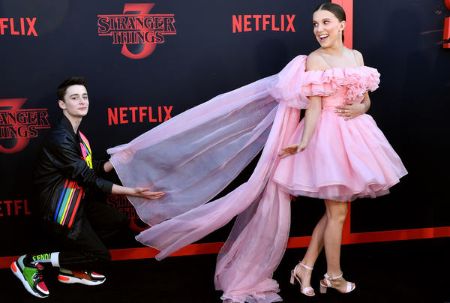 Talk about chivalry.
Photo Source: Pochta
Less to say Brown and Schnapp were seen everywhere from attending red carpet events, fashion shows to performing the 'In My Feeling' challenge together. However, as much as we would like that to happen, it's just not it. The Instagram posts and the rumor mill makes it so true, however, the truth was far from it.
Dating News, A Hoax More Than Anything
The 'Nillie' ship went down the drain when we found out that our psychokinetic 'Eleven' was actually dating Joseph Robinson. Brown confirmed it in a Snapchat post, and there went every one of our hopes to see her dating Will.
Millie Brown and her beau, Joseph Robinson.
Photo Source: Read Sector
The snap featured, new couple Joseph and Millie enjoying a mirror selfie with their arms around each other. Joseph is the son of England Rugby World cup legend Jason Robinson, and the said couple met in the Maldives two months on vacation.
You May Also Like: Erin Darke Alleged Engagement With Daniel Radcliffe - Find Out More Here
If only this weren't enough, the last couple of episodes left fans utterly devastated as the gang of Noah Schnapp, Gaten Matarazzo, Finn Wolfhard, and Caleb McLaughlin were forced apart in the final episode.
Any Dating Plans for Noah Schnapp?
Now that we can say the young boy is definitely single, we are again back at the question of his love life. The aspiring actor was asked at an interview by an online magazine RAW about his love life. To which a stammering Noah replied by saying he wasn't in a relationship, but he sure would love to date fan in the future.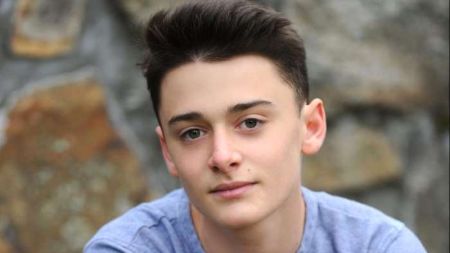 Noah Schnapp won a Screen Actors Guild Award for 'Stranger Things'
Photo Source: Fame Maker
Well, frankly speaking, Schnapp is just a teen, and even though we fans are always interested in their lives, they do need some space as well. That's what he and Millie were, after all, just best friends.
Also See: Who is Hailie Mathers Boyfriend? Details of Eminem's Daughter Relationship Status and Dating History!
If you enjoyed the article, be sure to follow Glamour Fame for more.
-->