Octavia Spencer Net Worth - The Complete Breakdown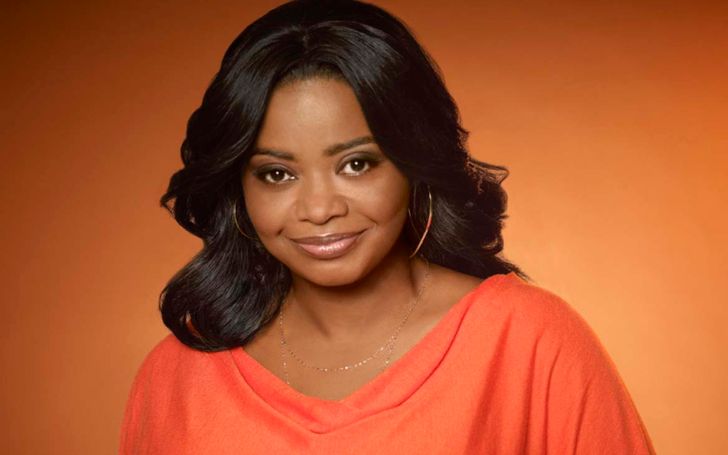 Octavia Spencer is one of those brilliant actresses who became an epitome for inspiration and motivation out there. She is the proud recipient of several accolades like Academy Award, Global Globe Award, and many more with her fantastic works.
Not only that, but the brilliant lady is also one of two black actresses to be awarded three Academy Award nominations and the first black actress to receive two consecutive nominations in a row. Spencer is known for her comic roles before she rose to stardom as a lead character in the movie, 'The Help.'
Since then, the extraordinary actress only rose to meet unknown heights of her future. Of course, with all these name and fame, Olivia is bound to collect a staggering net worth, which is just what we are going to uncover today.
Some Glimpse of Early Life of Octavia Spencer
Born on May 25, 1970, Octavia Lenora Spencer is an actress with natural talent in wooing the audiences with her dramatic flair and, of course, her comical sense of humor on set. As a child, Spencer was born in Montgomery, Alabama, along with six of her siblings.
Octavia Spencer's latest work is 'Self Made,' a limited series on Netflix.
Photo Source: TV Tropes
Her father left the earth when she was thirteen, and her mother, Dellsena Spencer, raised the kids by taking the job of a maid. Growing up, Octavia faced dyslexia issued, but still, she studied at the Auburn University in Montgomery and graduated with a major in English, a double major in journalism and theater.
Career of Octavia Spencer
The English major knew that her career was somewhere in the entertainment industry, which is why fresh out of graduation, she worked as an intern on the set of 'The Long Walk Home' starring Whoopi Goldberg. Later on, she moved to Los Angeles on the advice of a friend, who, ironically, was going to be the future director of the movie Spencer is profoundly known for, 'The Help.'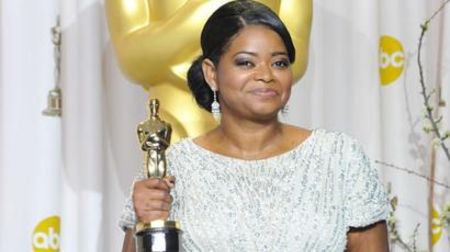 Did you know 'The Help' was Octavia Spencer's first Oscar nomination and first win?
Photo Source: BBC
The actress's first movie debut was as a nurse in Joel Schumacher's 'A Time To Kill.' Then followed her other movies like 'Never Been Kissed,' 'Big Momma's House,' 'Bad Santa,' 'Spider-Man,' 'Coach Carter,' and multiple more. The journey to the most promising movie of Spencer, 'The Help,' started in August 2010 when she joined Viola Davis, Emma Stone, and Bryce Dallas Howard.
You May Also Like: Maya Hawke Net Worth - The Complete Breakdown of 'Stranger Things' Actress' Income
The very film led her to receive a 2012 Golden Globe Award for Best Supporting Actress-Motion Picture, BAFTA for Best Supporting Actress and Academy Award for the same.
Net Worth Collection of Octavia Spencer
This is the story of a woman who got what she wanted at any cost. The critics, she received throughout the years are enough to prove it. So, it definitely doesn't come off as a shock to know that Octavia Spencer is currently the holder of a massive $12 million with $75 thousand per episode salary.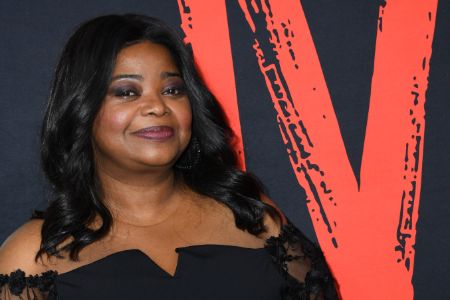 Octavia Spencer is also the author of children's books like The Case of the Time-Capsule Bandit and The Sweetest Heist in the History.
Photo Source: Allure
The 47 year old earned a good amount through all her projects ever since she won an Oscar back in 2012. After that, she's been getting numerous projects like 'Smashed,' 'The Divergent Series,' 'Hidden Figures,' 'Ma,' and many more that only added to increase her net worth through the years.
Also See: Courteney Cox Net Worth - The Complete Breakdown
Hope you enjoyed the read, make sure you follow Glamour Fame for more of these.
-->