Olivia Dunne Pulled A Fast One On Fans With "Boyfriend" Reveal! Who is Dunne's Boyfriend?
Do you love sports? Which is your favorite game? If you are a fan of gymnastics, then this next personality might impress you. Olivia Dunne, AKA Livvy, is an American artistic gymnast player with a global fan following.
Dunne is the former USA national player and LSU Tigers women's gymnastics team who is highest -valued gymnastics. In the 2017 City of Jesolo Trophy, she secured a gold medal with Team USA in the Junior section. Also, with her creativity and cute looks, Olivia has amassed a tremendous fan following on social media.
Who is Olivia Dunne's Boyfriend?
With a global fan base, Olivia Dunne is one of the most famous gymnasts players. Her cute face and appealing content have often made fans crazy about her. So, it is sure that many are wondering about her love life.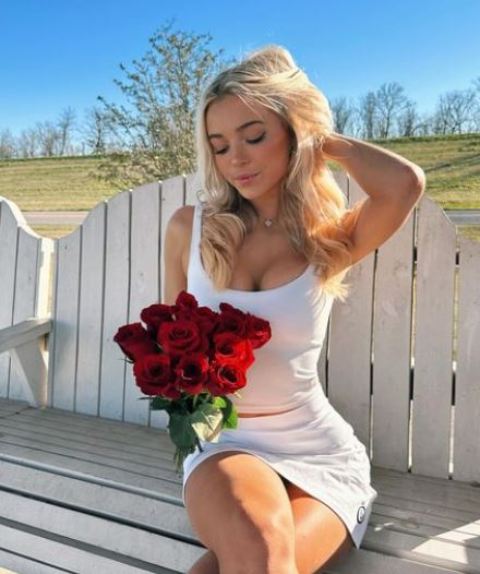 On the other hand, the female athlete, Dunne, loves to keep her relationships low-key. However, she is open about her life but has set some boundaries regarding her romance. Yes, Dunne is loved by many people around the world. Many have proposed to her by various means.
Sure Livvy hasn't accepted any offers and is still focusing on her career. Also, the social media star hasn't found her prince charming yet. Maybe soon we can see her with her love of life. But for now, Olivia is enjoying a single life to the fullest.
Olivia Dunne Pulled A Fast One On Fans With "Boyfriend" Reveal!
The TikTok star never failed to surprise her fans on social platforms. In February 2023, she trolled her viewers with a fake boyfriend revealed. Her fans even believed the reveal because, on valentine's Day, the blonde beauty announced that she wanted to make out with someone.
The particular video racked up over 9.4 Million views which she captioned. "He's just a little shy, I swear." Olivia opened her arms to hug someone and later turned around to dance and brag to the crowd about pranks. During the video, the gymnast appeared with a casual look. She dawned on a pair of gym shorts and a gray sweatshirt.
Many of the male fans find relief that pranks she is not dating anyone at the moment. The comment section was filled with cheesy comments that made the video worth it. Dunne will find several remarks entertaining to her and the fans.
Also See: Who is British Gymnst, Nile Wilson's Girlfriend in 2020? Find Out About His Dating Life
Past Affairs and Relationship
The star gymnast is currently in her early twenties. She is highly focused on her breathtaking career. Along with that, the athlete is searching for her love of life. In the past, Olivia had been involved in several relationships.
None of them was widespread due to her private nature. However, one name is often highlighted everywhere. His name is Theo Millas, and he is a right-handed pitcher from Canada. Theo and Dunne started their romance at Louisiana State University. The duo joined the University in 2021 but had several sports interests.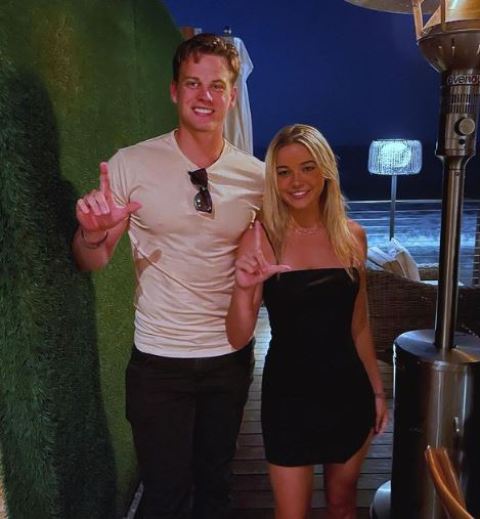 Livvy is a proud gymnast, while Millas is a talented baseball player. The pair enjoyed a wonderful time together during their dating period. There are no details on their love journey. Neither of the parties has openly expressed their romance.
Recently, the gymnast grabbed massive attention after she uploaded pictures with another LSU star, Joe Burrow, during the Super Bowl. This post made a huge buzz, with many stating the two are dating. Regarding the rumors, the duo hasn't spoken much about it.
Net Worth of Gymast, Olivia Dunne
Olivia Dunne has proved herself in the world of sports and entertainment. From her great college and high school career, she created her opportunity. Everything changed after she joined the social media platform, and her earning doubled.
As of 2023, Dunne is enjoying a net worth of $3 Million. Olivia is just in her early twenties and earns a massive fortune. Currently, the gymnast is the highest-valued women's college athlete with over $3.3 Million of valuation. With her popularity, she is earning seven figures only from endorsement deals.
Multi-Million Endorsement Deals
In 2021, NCAA changed the rule so athletes can make money from their pictures, videos, and others. The social media star became top of the chart as she has a multi-million fan following all over social media. The same year August, Hollywood talent agency WME Sports signed a deal with their first-ever NIL athlete.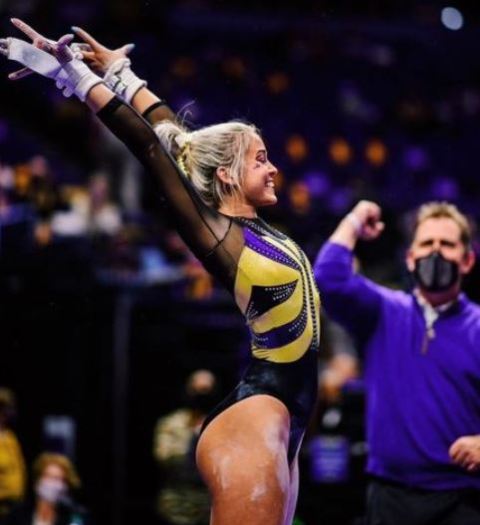 Soon Livvy sealed the deal with several fashion brands, including Vuori, American Eagle, and Forever 21. Her estimated annual income is over $1 Million through her overall platforms. Not only she makes a huge amount of sum but spends some and invests in her businesses.
Being a beach lover, the LSU athlete often vacates Hawaii and Florida and hunts for designer bags, outfits, and luxurious accessories. As of now, Olivia is enjoying a lavish lifestyle. As she is young and talented, her fortune will improve as Dunne moves forward in her career.
Olivia Dunne Has Over 7.3 Million Follwers in Tik Tok
These days everybody is fond of social networking sites. Everyone uses social media to enhance their popularity and to inform others about their lifestyle. Likewise, Olivia is also an active user of the social world.
The gymnast's popularity even doubled after she started using it. In 2020, she joined TikTok and now has over 7.3 Million followers. Also, her TikTok videos have 368.3 Million likes to date. Dunne's other most used app is Instagram which has almost 4 Million Followers.
Also, Snapchat has 1.38 Million subscribers and uses it frequently. In 2014, the LSU athlete joined Twitter and accumulated over 74K Followers.
Recommended: TikTok Star Bella Cuomo Net Worth - Find Out How Rich is Chris Cuomo's Daughter
For More Contents On Different Celebs, Visit Glamour Fame
-->