Who is the Daughter of Olympia Dukakis? Find All the Details Here
Olympia Dukakis's daughter: Everything there's to know about the late actress's only daughter!
Olympia Dukakis departed from the world not long ago. An Oscar-winning actress, she left behind more than six decades of her on-screen legacy, which will stay immortal in her fan's heart, remembered for its utter impeccability.
Dukakis lived life bigger than many can imagine. The dignified actress was survived by her three children and four grandchildren. Continue reading as we bring you details of the late actress and her family.
Who is Olympia Dukakis's Daughter?
Olympia Dukakis was married to another remarkable actor, Louis Zorich, who was best known for his broadway career. The couple got married in 1962 and stood together for the next 56 years until Louis Zorich's death in 2018. They had three children together, one daughter, Christina Zorich, and two sons, Peter and Stefan.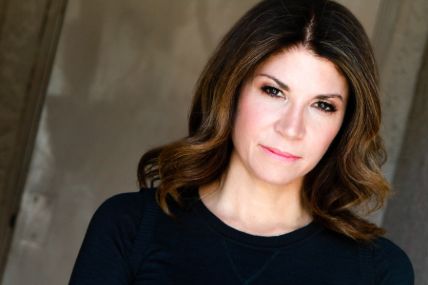 Olympia Dukakis's only daughter Christina Zorich is an actress and a filmmaker.
Photo Source: IMDb
Although most information about Olympia's children remains undisclosed, it is known that Dukakis's eldest and only daughter Christina has pursued a career in the film fraternity.
Christina was born on February 28, 1965, in New York. Not as established and famed as her mother, she embarked upon her acting career long ago but is better known as a filmmaker today.
Check Out: Who is Patrick Surtain's Wife? Here's What We Know About His Married Life
Christina's first known work was a seven episodes drama series called "Hysterical historical Hilary" of 2015, and her most recent being the one and half-hour-long documentary named "The New Abolishitionist" of 2020, where her late mother Olympia plays the protagonist.
Career Highlights of Dukakis!
Olympia Dukakis saw overnight fame when her character Rose Castorini from 1987 Norman Jewison's "Moonstruck" won the best-supporting actress in 1988.
Almost three decades into her career, Olympia was pictured overwhelmed when the long-awaited success knocked on her door when she was 56, Although she claimed to have done better roles.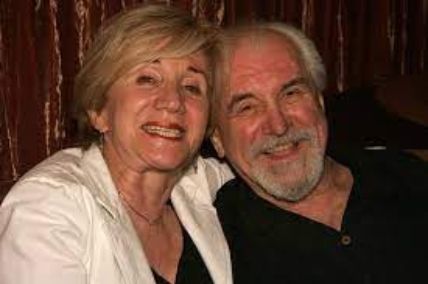 Olympia Dukakis was married to actor and broadway star Louis Zorich, for 56 years until his death in 2018.
Photo Source: Legacy
The late actress referred to the year 1988 as "The Age of Dukakis" not because of her landmark victory but also because her cousin Michael Dukakis was the Democratic party's presidential nominee. During her speech, as she held her Oscar high, she was grateful for the year for the aforementioned two reasons.
Olympia Dukakis's Life Beyond Hollywood!
In her six-decade-long career, Olympia did more than 60 films, 50 television series and performed in more than 130 stage productions. Acclaimed best for her roles in "Steel Magnolias," "Sinatra," and "More tales of the city," her life stretched far beyond the dimensions of screens.
Olympia Dukakis taught acting at the New York University for 15 years.
Photo Source: ABC News
Olympia was also an avid activist and dedicated her time off-screen for larger causes. She taught acting at New York University for 15 years and gave advanced theatre classes for professionals. Also a strong advocate of the LGBTQ community, Dukakis took on a number of queer roles, giving the community a voice on-screen and off-screen.
Don't Miss: Who is Bob Baffert's Wife in 2021? Learn The Details Of His Married Life Here
As Olympia breathed her last in May after a prolonged health crisis, Hollywood mourned another veteran gone, but Dukakis's was a loss to art and society as a large, for her life surpassed an individual's desire to live only for one's ambitions.
For more information and news on your favorite stars, stay connected to Glamour Fame.
-->