Orm The Ocean Master is Returning for Aquaman 2 According to the Actor Patrick Wilson
Published Thu Nov 14 2019 By Travis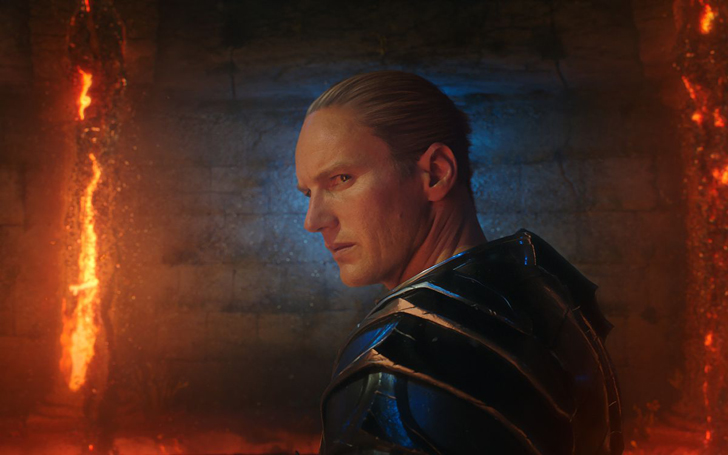 Ocean Master is set to return in the sequel of Aquaman according to the actor playing the character.
After almost a decade of critical and commercial disasters, DCEU was finally able to right the course of their characters, and all the credit goes to the movies 'Wonder Woman' and 'Aquaman.' Both the films were massive successes, and in a massive change of fortune, both flicks were given positive critical ratings.
Wonder Woman was expected to perform at the box office after her appearance in 'Batman V Superman' is the only bright spot in the mediocre movie. But what really surprised Warner Bros. and box office analyst was the fact 'Aquaman' crossed $1 billion and topped Dark Knight Rises to become the highest-grossing DC flick to date ('Joker' will cross it any day now).
Watch: The trailer for Aquaman from Warner Bros.
For years the character of 'Aquaman' was the butt of everyone's joke, but then the movie came as a surprise, even though it wasn't much of a good film, the fact DC managed something passable was the reason for the good critical reception. Still, 'Aquaman,' played by Jason Mamoa, was beloved among fans, and after the success of the movie, there was definitely going to be a sequel to the film.
We got confirmation James Wan was returning as the director for 'Aquaman 2,' but except for the surety of Jason Mamoa coming back as 'Aquaman,' there was no information as to who will be coming back in the sophomore outing. Well, it seems the actor Patrick Wilson is confident his character of 'Orm' is returning in the sequel.
Watch: The final fight between Aquaman and King Orm
The actor said he would be coming back as 'Ocean Master,' who is the half-brother of Aquaman and the ruler of Atlantis before Arthur shows up to take the crown. In the final moments of the first movie, there was a confrontation between the brothers, and Ocean Master was not killed by Aquaman.
It seems the character will be playing a significant role in the upcoming movie, and Patrick is also giving some notes to the director relating to where the character will be going to next. There is no official word on whether the character will be returning for the sophomore outing, but it seems the actor is confident on his return.
Source: Cinema Blend
'Aquaman' will be making its way to the theatre worldwide on 16 December 2022
Before you leave, make sure to head on over to our Movies & TV Shows section for all the latest developments when it comes to the DCEU. Also, do not forget to visit Glamour Fame to be in the know of all the happenings in the world of show business.
-->