Who Is Oscar Isaac? What Is His Net Worth?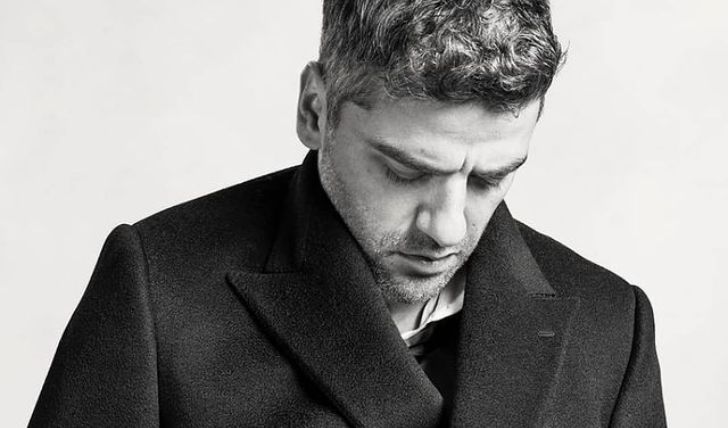 Inside Oscar Isaac's colossal net worth: Get the complete details here
With credits in critically acclaimed films like Balibo, For Greater Glory, A Most Violent Year, Show Me a Hero, and The Card Counter, Oscar Isaac has cemented himself as a serious actor and, most importantly, maintained his reputation as one of the fan-favorites. Isaac boasts a host of accolades, including a Golden Globe, Alma Award, and more under his belt.
Óscar Isaac Hernández Estrada was born on March 9, 1979, in Guatemala City, Guatemala. He made his screen debut in the 1996 film Illtown and has starred in more than 44 films and shows since. From kickstarting his career from guest appearances in series like Law & Order: Criminal Intent and All About Benjamins, Isaac got his breakthrough in the 2013 black comedy Inside Llewyn Davis.
What is Oscar Isaac's net worth?
As per Celebrity Net Worth, the Golden-Globe-winning actor has an estimated net worth of $10 million. Although Isaac's stellar career in showbiz spans over 25 years, it wasn't until he headlined the Oscar-nominated Inside Llewyn Davis in 2013 that he made his mark as a notable actor. It's safe to say that the Guatemala-born actor has been undeterred in delivering critically-acclaimed films one after another.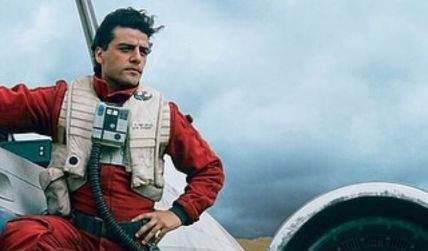 Isaac got his breakthrough in 'Inside Llewyn Davis' in 2013. Photo Source: Instagram
Isacc's breakthrough film, Inside Llewyn Davis, grossed $33 million against a budget of $11 million. After raking raving reviews for the black comedy, Oscar gave yet another biting performance in the 2014 crime drama A Most Violent Year, where he starred alongside Jessica Chastain.
Don't Miss: Addison Rae's Net Worth Revealed: All Details Here.
Isaac made his international presence known with starring roles in the sci-fi film Ex Machina, which grossed $36.9 million, and the HBO miniseries Show Me a Hero, which endowed him with a Golden Globe. He became a fan-favorite when he joined the Star Wars film franchise in 2015, co-starring in its three films, Star Wars; The Force Awakens, Star Wars: The Last Jedi, and Star Wars: The Rise of Skywalker.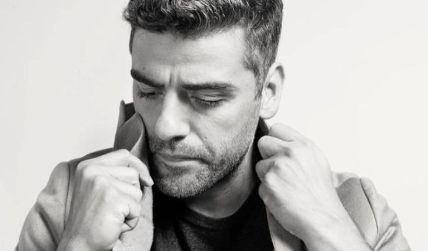 Isaac portrayed the supervillain Apocolypse in 'X-Men: Apocalypse.'
Photo Source: Instagram
Unlike other A-listers, most of them, to be precise, who gradually branch their career into various forms after obtaining satisfactory results from one, Isaac has pretty much stayed focused on acting, even while enjoying imposing success. In 2016, Isaac portrayed supervillain Apocalypse in X-Men: Apocalypse, which grossed $543.9 million. The actor's latest films, Dune, Annihilation, and The Card Counter, are a continuation of Oscar's lengthy list of critically acclaimed films.
Oscar Isaac's upcoming!
The most awaited, we are talking about an upcoming that has Oscar's fervent fans biting their nails with anticipation, is the Disney + series Moon Knight, based on the MCU character of the same name, where Isaac is portraying Marvel's most obscure superhero, identified with dissociative identity disorder (DID).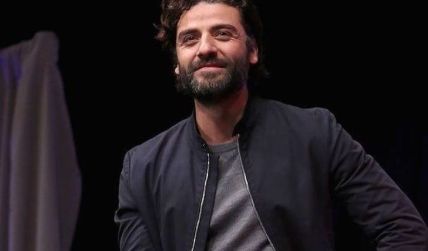 Isaac's 'Moon Knight' will premiere on March 30.
Photo Source: Instagram
The superhero film is less than a month away from its premiere date on March 30, and it also stars Ethan Hawke as Arthur Harrow and May Calamawy as Layla El-Faouly. Hawke's recent remarks on his co-star's brilliant take on playing Moon Knight have further elevated the excitement in fans.
'Moon Knight' also stars Ethan Hawke and May Calamawy. Source: Marvel Entertainment
While plauding Isaac's spin on the character, Ethan drew a parallel between Oscar's performance and Robert Downey Jr, aka the Iron Man. In 2020, Isaac's name was also attached to Ben Stiller's upcoming London. The film is still under its early production. The Starwars actor has also landed the coveted role of Solid Snake in the long-awaited Metal Gear Solid, based on the popular video game of the same name.
Recommended: How Much is Alize Cornet Net Worth? Know in Detail About her Earnings.
Stay connected to glamour fame for more.
-->