Oscar-Winner Mahershala Ali is the new 'Blade'; Marvel Rebooting The Hit Movie Franchise
Published Sun Jul 21 2019 By rhyss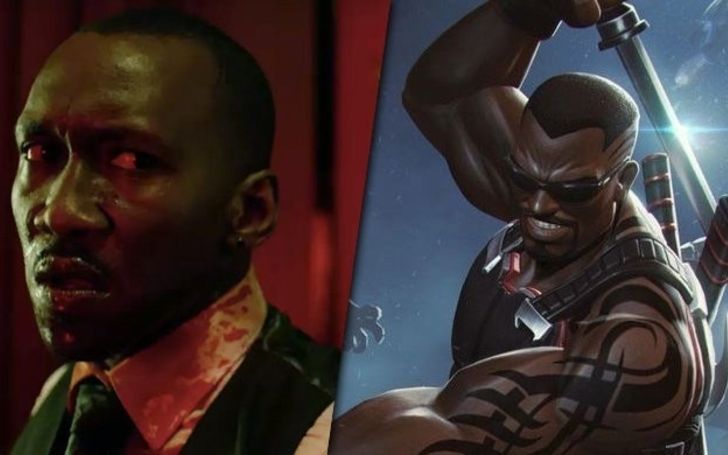 Thousand of people attending the San Diego Comic-Con, number of anticipated movies announced but looks like Hall H is taking all the glory for itself.
With Marvel Eternals, Shang-Chi, and Thor sequel announced, fans were also treated with something that not many expected. The one and only, "Daywalker," "The Dark Knight," "The Hunter" is back, ladies and gentlemen.
Yes, you heard it right, Marvel is rebooting the hit movie franchise, 'Blade' and fans couldn't be happier. And what's more, the role is passed down to Oscar-winning actor, Mahershala Ali.
True, there were other actors who might've taken the helms as Blade, but in all honestly, Kevin Feige did a terrific job in enlisting an actor of such class in the MCU. We all know about Ali's work in award-winning movies such as Moonlight and Green Light. With his addition, Mahershala will definitely bring a more robust and versatile contour to the MCU.
That being said, Ali has big shoes to fill as Wesley Snipes as the Daywalker is something many audiences cannot forget. Snipes didn't just play the character he became one which goes on to show how much fans liked him as the Hybrid Vampire.
But knowing Mahershala, we're sure he'll portray the character excellently given his versatile acting prowess. Fans are also overjoyed and excited to watch him as Blade in the upcoming movie. Upon the announcement of Ali as Blade, he took to the stage and wore Blade' Baseball cap, while the audience couldn't stop applauding.
After the announcement, thousands of fans took to Twitter and reacted.
Well, all of us are excited for the film now, though at the moment, the intial release date is not announced yet.
-->