What Is Ozzy Osbourne's Net Worth? All Details Here
Inside Ozzy Osbourne's staggering net worth: The complete breakdown here!
Popularly known as the godfather of metal and the prince of darkness, Ozzy Osbourne is an English singer, songwriter, and television personality. Osbourne draws his massive celebrity from the metal band Black Sabbath and a successful solo career.
The revered metal pioneer has had a heck of a sea-saw journey through his career, from rising to phenomenal fame with Black Sabbath to getting dismissed from it, forging a solo career and finally reuniting the band because "Life's too short to have enemies, you know?" says the Grammy winner.
John Michael "Ozzy" Osbourne was born on December 3, 1948, in Marston Green, Warwickshire. Ozzy's youth was marked by him facing one obstacle after another. The metal singer has recounted repeated sexual abuse, multiple suicide attempts, and a poverty-stricken life in his earlier interviews. "Everything, when you are a kid, affects you in later life," says the heavy metal pioneer in an interview.
What is Ozzy Osbourne's net worth?
As per Celebrity Net Worth, Osbourne has an estimated net worth of $220 million, and the singer has more than his stellar music career to thank for the gigantic fortune, including the reality show Ozzy & Jack's World Tour and the annual music festival tour called Ozzfest, Ozzy's most successful commercial venture.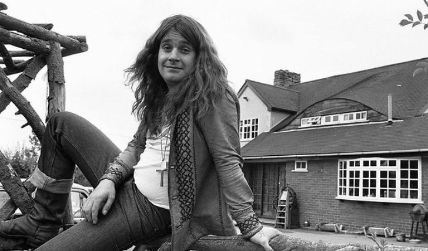 Ozzy rose to fame with the heavy metal band Black Sabbath in the 70s.
Photo Source: Instagram
Before Osbourne's career took off with Black Sabbath in the 1970s, he and his bandmate Geezer Butler suffered two failed ventures forming the band. Black Sabbath, called the pioneers of heavy metal, was formed in 1968, and it consisted of guitarist Tonny Lommi, drummer Bill Ward, bassist Butler and vocalist Osbourne.
Don't Miss: What is Lionel Richie's Net Worth as of 2022? All Details Here.
The band and its members catapulted to revered status with their genre-defining albums like Paranoid, Masters of Reality, Sabbath Bloody Sabbath, and Dehumanizer. After almost a decade of a successful stint with the band, Osbourne was shockingly dismissed from the gang in 1979, and the reason cited was Ozzy's excessive substance use, although watchers knew the real issue was conflicting interests among the members.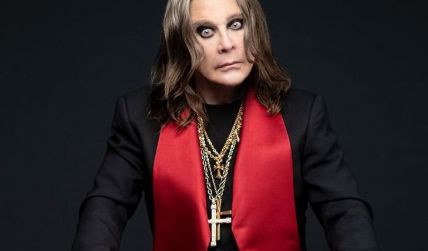 Ozzy was dismissed from Sabbath in 1979.
Photo Source: Instagram
Osbourne's solo career and reputation as the prince of darkness started with Blizzard of Ozz, originally a band consisting of four other members, but it somehow transcended into a promising solo career for Ozzy. Ozzy's co-written albums Blizzard of Ozz, Diary of a Madmen, and Speak of the Devil, were all considerably successful, so much so that Osbourne's even received words of envy from his old Sabbath bandmates.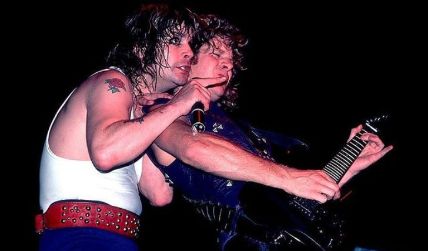 Ozzy's combined solo and Sabbath albums sale is estimated to be over 100 million.
Photo Source: Instagram
The Brit's total album sales, from Sabbath and his solo career, are reported to be over 100 million. But it wasn't until his creative venture, Ozzfest, came around in the 90s that really skyrocketed Osbourne's earnings. Managed by his wife, Sharon Osbourne, Ozzfest continues to be held yearly. The annual rock tour is estimated to have garnered a whopping $100 million for Ozzy.
Ozzy Osbourne's new album dropping in September!
Osbourne and the original Sabbath members reunited in 2011 and released a final album, 13, in May 2013. The band concluded their long service with a farewell tour titled The End. In what was perceived to be a gradual disappearance of the Sabbaths and Osbourne, the prince of darkness has done the exact opposite; the metal singer has only soared higher since.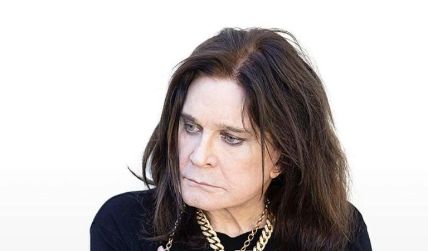 Osbourne dropped his first solo album in 10 years, 'Ordinary Man,' in 2020.
Photo Source: Instagram
Ozzy and his family rose to greater fame with their reality television series, The Osbournes, and Ozzy & Jack's World Tour, starring Ozzy and his son, Jack Osbourne. Osbourne made a grand musical comeback in February, dropping his 12th studio alum, Ordinary Man, and also his first solo album in ten years. The former frontman of the Black Sabbath is all set to drop another album.
Recommended: Jennifer Hudson Is the Latest EGOT Winner at 2022 Tony Awards: What Is Her Net Worth?
The prince of darkness revealed that he had finished another full-length project earlier this year. "I'll be sharing all the information about the album, and it's upcoming release with you in the next several weeks," said Ozzy, after revealing that he had submitted the project to his label Epic Records.
"Ozzy is on the road to recovery," says Sharon after Osbourne's recent surgery.
Source: Access
Giving an update on her husband's anticipated album, Sharon said, "He has finished another album, which is coming out in September." She adds, "He's busy in the studio. He still does all his writing and singing, and it keeps him really happy."Osbourne has been reeling from severe health struggles recently. The 73-year-old singer underwent a life-altering surgery earlier this week.
Check Out: Who Is Toby Keith? What Is His Net Worth?
"Our family would like to express so much gratitude for the overwhelming amount of love and support leading up to Ozzy's surgery," Sharon wrote on social media. Responding to inundated concerns, she adds, "Ozzy is doing well and on the road to recovery. Your love means the world to him."
Stay connected to glamour fame for more.
-->