Who Is Toby Keith? What Is His Net Worth?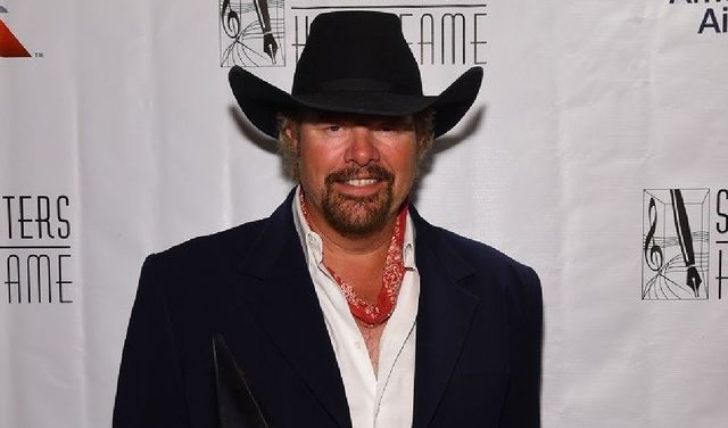 Inside Toby Keith's stellar career and his staggering fortune: The complete breakdown here!
A country singer-songwriter, record producer, and entrepreneur, Toby Keith, 60, was once the most successful and certainly the highest-earning country singer. Although we haven't seen or heard much of Keith recently, the singer has earned enough to live the remainder of his life in luxury.
Toby Keith Covel was born on July 8, 1961, in Clinton, Oklahoma. Keith forayed into his musical career in the 90s by moving to Nashville, Tennessee. A fateful encounter with the music industry executive Harold Shedd, who offered Keith a $20,000 record deal, kickstarted Toby's career, and the next thing he knew, his debut single, Should've Been a Cowboy, went to number one on various charts.
Toby Keith's net worth is massive!
As per the celebrity wealth website Celebrity Net Worth, the country singer has an estimated net worth of $365 million, which makes Keith the third wealthiest country singer, preceded by Shania Twain, with an estimated net worth of $400 million, and Dolly Parton, with an estimated $500 million. Keith's journey to stardom began with his debut single, which was an immediate hit.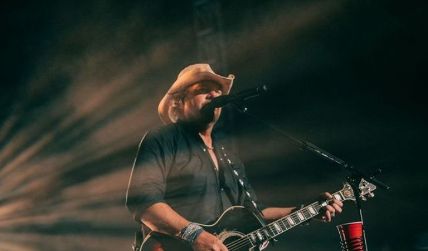 Keith's estimated net worth makes him one of the wealthiest country singers.
Photo Source: Instagram
Keith's successful debut single gave way to his self-titled debut album, released in 1993. The budding artist signed with Polydor Records a year later and released his second album, Boomtown, certified platinum. After dropping his third album Blue Moon in 1996, Keith would go on to two more albums, Dream Walkin and Greatest Hits Volume One, under the label Mercury, and also form a longtime partnership with James Stroud, who would serve as his co-producer until 2005.
Don't Miss: What is Ireland Baldwin's Net Worth as of 2022? All Details Here.
Keith moved to DreamWorks Records in 1999 and released five albums, How Do You Like Me Now?, Pull My Chain, Unleashed, Shock'n Y'all, and Honkytonk University, which was Toby's last release with Dream Works before he founded his label. Tired of record labels' sly tactics and his bitter experience with them, Toby founded his new label, Show Dog Nashville, in 2006.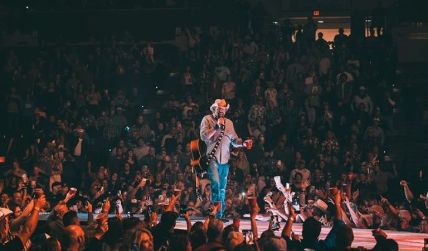 Keith started his record label Show Dog Nashville in 2006. Photo Source: Instagram
The country singer joined forces with then up-and-comer executive Scott Borchetta's label Big Machine, and together, the pair turned their label real into a real cash cow, with artists like Taylor Swift, Rascal Flatts, and Tim McGraw signed with them. Keith's proportion of fortune also comes from his various business endeavors.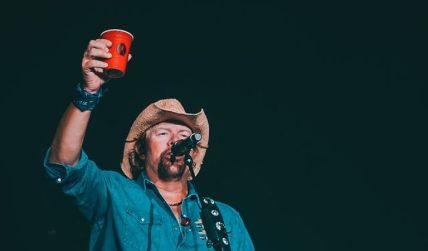 In 2013, Forbes reported that Toby was raking an estimated $48 million a year.
Photo Source: Instagram
In 2005, the singer started his restaurant chain, I Love This Bar & Grill, named after his hit single I Love this Bar—the full-service restaurant functions in dozen of locations. Keith's other venture includes his clothing line TK Steelman and mezcal Wild Shot, named the number one premium mezcal in the United States.
Recommended: What is Neve Campbell's Net Worth in 2022? All details here.
Keith's astonishing commercials chops came to light in 2013 when Forbes alerted that Toby was earning more than some of Hollywood's giants like Beyonce, Jay Z, and Lady Gaga. Forbes reported Toby was raking no less than $48 million a year.
Toby Keith reveals a cancer diagnosis!
Fans have seen very little of Keith in the last few years; although the singer did drop his nineteenth studio album, Pesos in My Pocket, after five years, in October 2021, Keith has pretty much gone MIA following the release. The country singer recently revealed that he has been diagnosed with stomach cancer and hopes to make a comeback soon.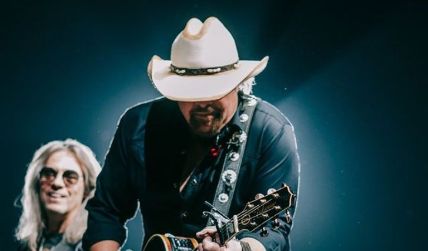 Toby released his nineteenth album, 'Pesos in My Pocket,' after five years in October 2021.
Photo Source: Instagram
"Last fall I was diagnosed with stomach cancer. I've spent the last six months receiving chemo, radiation and surgery. So far, so good. I need time to breathe, recover and relax," Keith tweeted. His announcement further read, "I am looking forward to spending time with my family. But I will see the fans sooner than later. I can't wait."
Check Out: Inside Colin Firth's Soaring Net Worth: All Details Here.
Toby also made the same announcement on his Instagram page, and fans and fellow stars have since flocked to wish the singer a speedy recovery. Former quarterback Troy Aikman, Cody Alan, Chris Frederick, and Taylor Cusack are the few of many stars who empathetically commented on Toby's posts. Keith previously opened up about his weakening physique.
Keith reveals he has been battling stomach cancer for the past six months.
Source: CNN
"There were times when I'd run five days a week, about three miles. And then, my hips would start bothering me," the singer said while talking about the inspiration behind his latest album. He shares, "I'd look at the song ideas I had in my phone before I started running, and then I would take off. It was a great time for me to write."Keith is married to his wife of nearly forty years, Tricia Lucus, with whom he shares three children.
Stay connected to glamour fame for more.
-->