What is Neve Campbell's Net Worth in 2022? All details here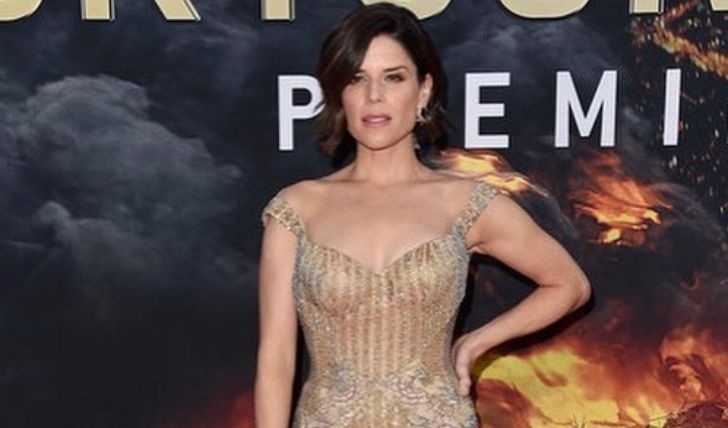 Neve Campbell's net worth revealed amid salary disputes with the 'Scream' franchise: complete story here!
A fan of classic slasher films? Then Neve Campbell should be a familiar face to you. The actress has built her career starring as the protagonist Sidney Prescott in the 90s slasher franchise Scream. Campbell has since reprised her role five times in the five sequels that followed.
Campbell was born on October 3, 1973, in Guelph, Ontario. Although Campbell's stardom is intrinsically related to the Scream franchise, she has taken on other projects over the years that have further cemented her career. Her other notable credits include Party of Five, which first catapulted Neve to fame, The Craft, Wild Things, and Last Call.
Neve Campbell's net worth revealed!
Before she landed her breakthrough role as Julia Salinger in Party of Five in 1994, Campbell had a few credits in her native, including The Kids in the Hall, Are You Afraid of the Dark, and Kung Fu: The Legend Continues. While playing a primary role in the Golden-Globe-winning series, The Party of Five, which concluded in 2000, Campbell rose to become a staple in slasher films.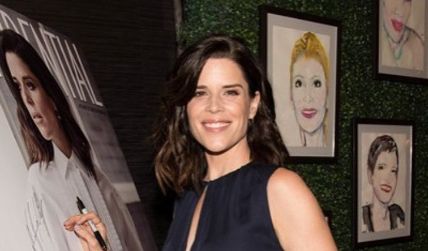 Campbell rose to fame playing Julia Salinger in 'Party of Five.'
Photo Source: Instagram
According to Celebrity Net Worth, the scream queen has an estimated net worth of $10 million. It is no secret that the big proportion of the fortune is all thanks to Campbell's starring role in the Scream, the highest-grossing slasher franchise. Neve's salary for the Scream sequels is estimated to be somewhere between $1 million to $7 million, considering her co-star Courteney Cox was paid the said amount.
Don't Miss: Inside Colin Firth's Soaring Net Worth: All Details Here.
The Scream franchise has consistently outperformed at the box office, with its last installment, Scream 5, grossing $140 million against a budget of $24 million. But it turns out the stars weren't compensated as promised. Campbell previously revealed that the actors were only subjected to empty promises.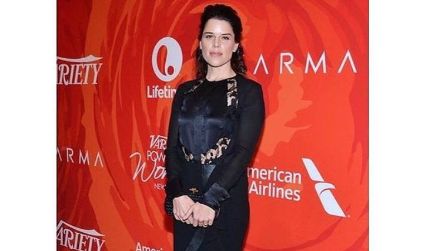 Neve received international acclaim playing Sidney in the slasher film Scream.'
Photo Source: Instagram
"There's always the promise of back end, And then, of course, it's drowned in publicity and costs and all the reasons they say, 'Oh, actually no, we didn't make the amount of money," Campbell revealed whole dishing on the pay gap in the industry. Aside from Scream, the Canadian actress is also well known for her sensual role in the neo-noir film Wild Things, which grossed $67.2 million and made Neve a sex symbol in the 90s.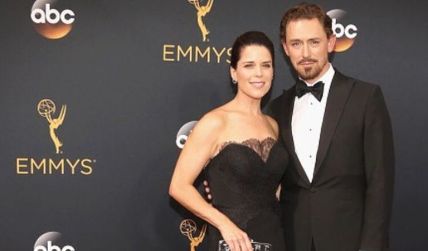 Campbell is married to actor JJ Feild.
Photo Source: Instagram
Campbell has been a part of several high-profile projects throughout the 2000s, including the Netflix series House of Cards, Skyscraper, which grossed $304.9 million, and the drama film Castle in the Ground. Very private about her personal life, the Canadian actress is married to actor JJ Feild, with whom she shares two sons.
Neve Campbell's upcoming!
Starring Campbell, Manuel Garcia-Rulfo, Becki Newton, and Jazz Raycole, the legal drama The Lincoln Lawyer premiered on Netflix on May 13, and the series is already receiving raving reviews from critics and audiences. The critically acclaimed series not only shows courtroom antics but also explores other relatable subjects like divorce, addiction, and grief.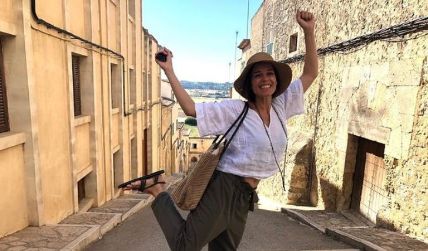 Campbell reveals she is not reprising her role in the upcoming 'Scream' installment.
Photo Source: Instagram
Campbell was supposed to reprise her role as Sidney in the upcoming 6th installment of Scream, but the actress has refused the offer over salary disputes. "Sadly I won't be making the next Scream film. As a woman I have had to work extremely hard in my career to establish my value, especially when it comes to Scream," Neve said in her statement.
Recommended: Carrie Underwood's Net Worth Revealed Ahead of Her Ninth Studio Album Release: All Details Here.
The actress further explains, "I felt the offer that was presented to me did not equate to the value I have brought to the franchise." As fans and co-stars wrap their heads around how the franchise will go on without Campbell, whose character has been the face of Scream, a few fellow actors have stood in favor of Campbell and her decision to leave the franchise.
Starring Neve and Manuel Garcia-Rulfo, 'The Lincoln Lawyer.' is streaming on Netflix.
Source: Netflix
Actor Matthew Lillard, who plays Stu Matcher in Scream, said, "Why is a woman supposed to take less? Why wouldn't you pay her more as the series goes on?" He further argues, "Sidney Prescott is the centre of Scream. Neve Campbell is the face of Scream. How can you make Scream without Sidney Prescott?."
Check Out: Is Tony Robbins a Billionaire? Details on his Net Worth here.
Neve recently bagged a recurring role in the upcoming live-action video game adaptation Twisted Metal. Based on PlayStation video games, the upcoming series will star Anthony Mackie, Stephanie Beatriz, Thomas Haden Church, and Will Arnett.
Stay connected to glamour fame for more.
-->