Ozzy Osbourne 'Straight to Hell' Music Video From Upcoming Album 'Ordinary Man' is Rebellious
Published Tue Jan 07 2020 By Chester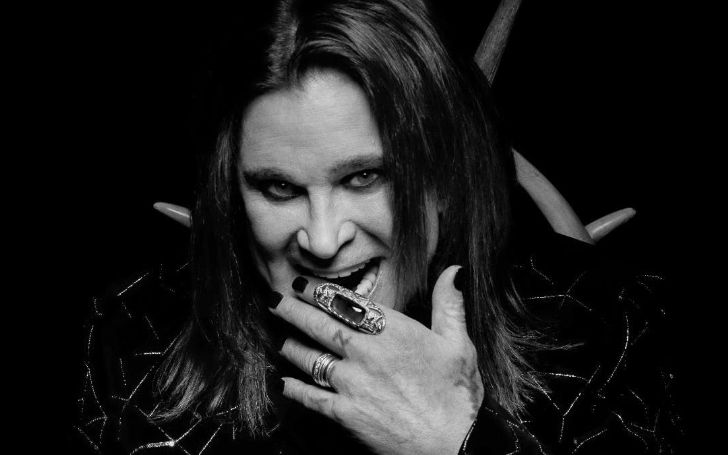 The rock sensation is back with a bizarre track 'Straight to Hell' from his new album 'Ordinary Man.'
John Michael 'Ozzy' Osbourne's new music articulates demonstrators and higher authorities wearing a riot gear where there seems to be a feud between them.
Much like a typical metal song, the new music video reflects the satanic elements, both in his music video and lyrics and it, for sure, is hellish. On the clip, you'll see people waving banner written with satanic words like "I am Grounded for Life," "The Devil is My Best Friend," and We are going Straight to Hell.
Ozzy Osbourne - Straight to Hell (Official Music Video
However, it's not made clear what exactly the protest is being for, but we assume it's against the government and its bounded law. There are people with cane, guns, and they are fighting with the armed force.
Don't Miss: Ozzy Osbourne Commemorates Anniversary of One of The Most Infamous Moments in His Career >>>
The 3:46 min long video starts with his signature intro 'Ah-ah, alright now, 'and in the article, we can see some disturbing words such as,
I'll make you lie, I'll make you steal and kill, I'll make you crawl until your final thrill. Enjoy the ride, I'll plant my bitter seed, you'll kill yourself, and I will watch you bleed.
The 71 years old, Ozzy's new music comes right after his song 'Under the Graveyard,' the first track from his new album. Prior to that, Osbourne spilled his music magic three months ago from his hot collab with Post Malone and Travis Scott 'Take What You Want.'
Check Out: Ozzy Osbourne - Under the Graveyard
Metal, for those who understands it, is a culture; if you dig through the it, it's deep, but coming on the surface level, they are the one who is tired of the government and its law.
Check Out: A PhD Scholarship To Study Heavy Metal? Step Forward This Awesome Australian University!
Ozzy is one of the key members who invented metal music in the late 1960s from his band 'Black Sabbath'. So what do you guys think about Osbourne's new album?
For more Entertainment article, visit Glamour Fame.
-->