Parasite Star Choi Woo-shik Married to Anyone? Facts about the Actor
Published Sun Jan 19 2020 By Sea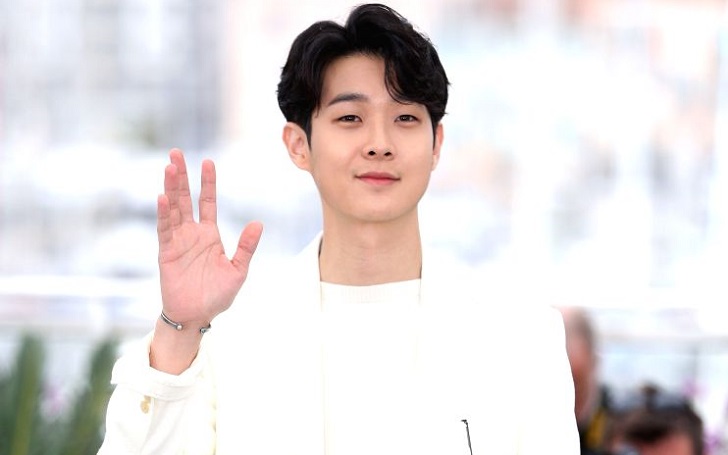 The 2019 movie 'Parasite' has been a hit, not only in South Korea, but in the entire world. While it grossed over $73 million only in Korea right now, the worldwide box office totaled up to over $130 million. Not many foreign movies can do that. But judging by the hype South Koreans are getting right now, it should come to no surprise.
It also is not a shock that the producers would cast a really talented bunch, and Choi Woo-shik is really glad that he is a part of the project. Aside from the stellar performances the cast did, it immediately brings up the subject of who their partners in real life. For Woo-shik, it's been a strange thing to tackle. Why? You'll know.
Choi Woo-shik Had to Set the Records Straight on His Sexual Orientation Back in 2015
Back in 2015, Woo-shik was one of the lead cast members of the K-drama 'Ho Goo's Love' as the love interest of another male actor, Im Seul-ong. In real life, fans noticed that he was very close to another actor, Park Seo-joon and hanging out with him quite often.
With the impression from the drama that he was gay, people though he was actually dating the latter actor. When it was over the top, he had to have a say himself. By the way, he and Seul-ong were love interests only. For the on-screen relationship, he was the lead with Kim Yu-jin's character.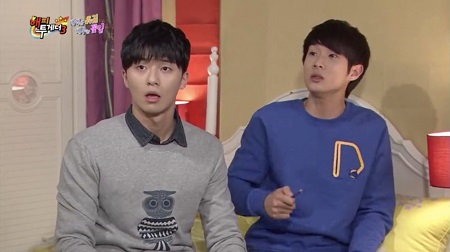 It wasn't a shock, but Woo-shik had to shoot the rumors down.
Source: 'Happy Together'
During a press conference of the tvN drama, he addressed the rumors and cleared they were just great friends. "In the drama, I am the love interest of Im Seulong. Possibly because of that, there are many people who mistake me for being gay," Woo-shik talked of the rumors. "I am close with Park Seo Joon, and after frequently hanging out with him, people started to spread rumors about us. People ask me if I'm in a relationship with Park Seo Joon, but that's not the case at all."
Come on guys! He dated girls before, you know (Oops!??).
The Acting Job Came Through Because of a Girl He Dated Once
Before actually coming out as an actor, Choi Woo-shik was living in Vancouver, Canada. When he went back to South Korea, he "was lazy, had no dream, even if there was something I wanted to, I didn't know how to make it happen".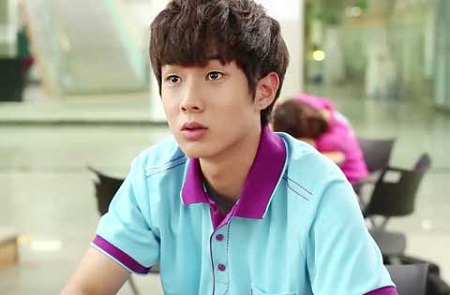 The first of Woo-shik's roles was because of a former girlfriend.
Source: 'Shut Up Family', KBS2
But luckily, the girl he was dating created an opportunity for him to take a part. Silver-lining in every relationships. That one didn't last though.
The Ideal Type of Woman
Along with talking about his life before being an actor in Vancouver, Woo-shik also discussed his ideal woman during an interview with Allure Korea Magazine in 2015. There always was the impression that he was into women with "wide hips". Not entirely false though.
The 29-year-old actor stated, "Haha. Of course, I like wide hips, but I like a woman whom I can speak with. If we don't really manage to hold a conversation, my heart won't go to her."
Kim Yu-Jin, aka Uee, was Woo-shik's on-screen romance.
Source: Soompi
When it comes to looks, the one thing he needs is pretty lips. Not literally; they just should look pretty when smiling or laughing.
As for the first thing he would do on a date, he likes to hike, as he feels the pair don't have to worry about a thing in the world when on a hike. "I think it'd be nice to go hiking together. When you hike with someone, you worry less about how the other person will see you. We'd go hiking, then we'd come back and we'd have to drink makkeollie together. I'm not confident about intellectual dating."
Park So-dam played Choi Woo-shik's sister in 'Parasite'. Find out if she's dating anyone here.
Despite dating being a goal for the year 2015, he decided not to pursue a romantic relationship that year. But what happened after that in his personal life is his own thing. He's publicly single is what matters right now.
Stay tuned and connected to GlamourFame for more Entertainment content.
-->