Paris Jackson Fires Back At Troll Calling Her 'Degenerate' For Smoking Pot
Published Wed Jun 05 2019 By Chester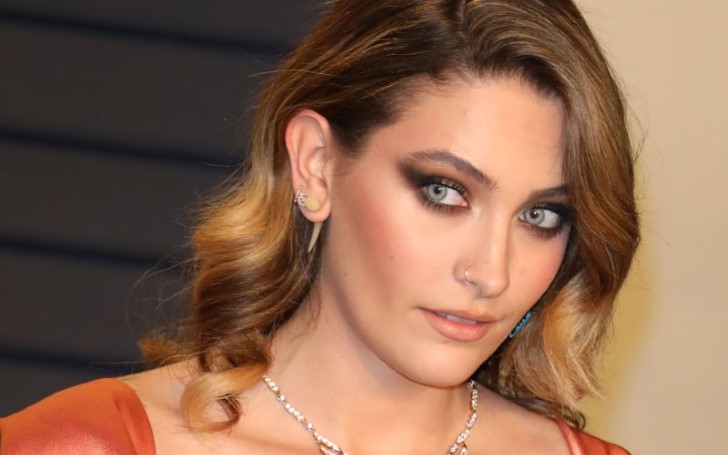 Pop King Michael Jackson's daughter Paris Jackson doesn't hold back and fires back at the troll.
Paris Jackson is currently facing backlash from the tweet she shared about medicinal herb 'Marijuana' on Tuesday, June 4.
Jackson is now defending herself as people started being too personal, pinning her late father and saying Michael Jackson would be ashamed of her smoking pot.
Druggie. I bet you do meth too. Your dad must be ashamed of you. Degenerate

— Largest (@largest85) June 4, 2019
Despite all the criticism, Paris did not change her stance as she feels she can share whatever she wants even it involves a 'misconception' of people towards inhaling weed.
The actress shot the troll back stating that 'Ganja' has been prescribed to her by the medical representatives and help her fight with various mental conditions such as "depression, anxiety, PTSD and insomnia."
instead of taking poisonous addictive pharmaceuticals, this incredible medicine from the earth has been prescribed to me to help with my depression, anxiety, ptsd, and insomnia.

— Paris-Michael K. J. (@ParisJackson) June 4, 2019
Formally, Paris was battling with her drug addiction and its leading consequences to mental problems such as suicidal thought and depression.
At the age of 18, revealed that she battled depression and drug addiction after she was sexually assaulted by a "complete stranger" at age 14.
Back in January, it was reported that she was taking time to reboot and working on her physical and mental health seeking treatment at a wellness center.
Her love for cannabis has been forever now as one fan came up criticizing regarding the use of it saying,
well doing it every day dude is clearly an issue. i don't do it as soon as i wake up unless it's a rare occasion. i don't do it when i work and i don't do it when i drive. it's medicine to me and not an every day thing. even tho its not addictive it sounds like u were abusing it

— Paris-Michael K. J. (@ParisJackson) June 4, 2019
Everyone has their own ways, well if it's helping Jackson tackle her mental problems and most importantly her drug addiction then it's completely fine. And the way she uses it occasionally, not during the time of work and driving makes a good sense.
"Smoking Ganga Enlightens My Mind"
SOURCE: Twitter
So guys what are your opinion towards taking weed? Well, we don't suggest smoking it every day but it's not as bad as people think it is weighing and accounting its medicinal uses and benefits.
Here is The List Of Top Successful People Who Smoked Weed >>>
Stay tuned and connected to find more intriguing news of your favorite celebrities.
-->