Top 10 Greatest Weed Songs To Get High To!
Published Sun Jun 02 2019 By Chester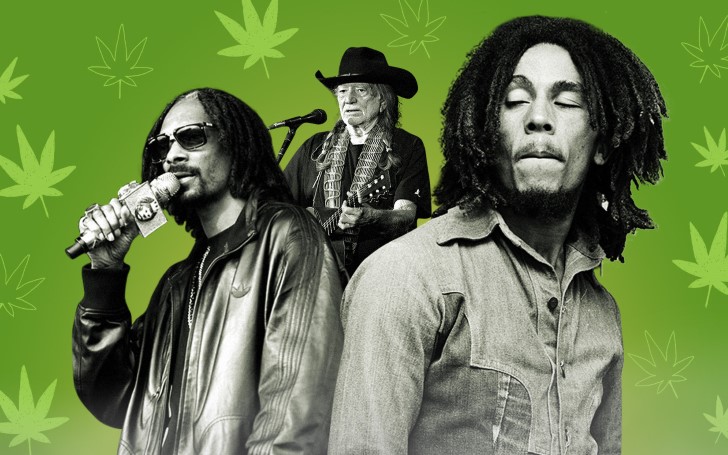 Music and Weed, the greatest blessings in life - it's a friend that will be your side in the days of ups and downs. In fact, a free void to express and release all your deep-rooted emotions and the path towards the blissful 'Out of the World' experience that people are ready to pay millions right there if you know what I mean.
Music and Weed together are unlike any combination in the world - we all have been through different situations and music varies according to our mood. Hence in this article, we have brought you some of the best songs to enjoy while you are toking up that dank green.
So here is the list of top 10 puff-puff listen to songs which are surely going to enrich your high time.
10. Bone Thugs N Harmony - Weed Song
One of the greatest musical sensations Bone Thugs is the name that everyone recalls when it comes to the weed genre. Through his wonderful musical journey, the artist has blessed us with some dopest high time tracks.
9. Wiz Khalifa - We Dem Boyz
The hottest Weed Trap Anthem from 2014, Wiz Khalifa's 'We Dem Boyz' is definitely the song you don't want to miss in your playlist.
Wiz, 31, is also an activist in weed legalization and a speaker towards the benefits of the Kush. The rapper has even opened his own marijuana brand known as 'The Khalifa Kush'.
8. Peter Tosh - Legalize It
One of the iconic weed legalization activist Peter says "What am I
without herb, and what is herb without me?" His music reflects the benefits and areas of Ganja that can help in medical benefits.
7. The Toyes - Smoke Two Joints
The Toyes conceived the famous chorus for "Smoke Two Joints" during a nondescript party and later wrote lyrics for the song.
The Reason Jennifer Lopez Represented Black Music History at the Grammys >>>
The song flavors American reggae and relating stories that we all doper share in our daily life. In fact, progressive FM radios stations across California used to play the track at 4:20 p.m., just to let the kids know it was time to get high.
6. Rick James - Mary Jane
Rick James' Mary Jane marks at the top 6 list. The artist described the overall experience of the song as "a drunken Irish Wake". Well, not sure what that means but it definitely gives you those 'Good vibes.'
5. Afroman - Because I Got High
The nursery rhyme style song is one of the beloved weed songs of all time. It marks on Rolling Stone greatest weed songs. The fun presented music will definitely make you laugh and enjoy your high time.
4. The Jimi Hendrix Experience-Purple Haze
Purple Haze-The king of Marijuana is a masterpiece composed by one of the greatest guitarists and singer Jimmy Hendrix.
If you are a guitar reef and lead lover then the song will definitely hit you harder than your last joint. The mesmerizing instrument play along with the lyrics is gonna get you hooked once you play it.
3. Wiz Khalifa ft. Snoop Dog - Young Wild and Free
The theme song of a fun high time movie Mac & Devin Go to High School, Young Wild and Free is an amusing high time song.
Lil Dicky's Earth Featuring Leonardo Dicaprio, Ariana Grande, Justin Bieber, And Many More Will Make Your Day >>>
It is one of the recommended songs if you are trying to add some exciting flavor in your 'Doobies'.
2. Michael Franti – Ganja Babe
1. Bob Marley - Ganja Gun
"When you smoke the herb, it reveals you to yourself" - Bob Marley, the iconic image of Reggae music Marley is without a doubt one of the prominent weed smokers that comes in everyone's lips. His soulful music with unique Rastafarian taste marks him at the number #1 spot in the list.
Here is The List Of Top Successful People Who Smoked Weed >>>
So hope you enjoyed all-time favorite '4:20' songs. Stay tuned and high to find more intriguing articles only on Glamourfame.
-->