Lil Dicky's Earth Featuring Leonardo Dicaprio, Ariana Grande, Justin Bieber, And Many More Will Make Your Day
Published Fri Apr 19 2019 By Andrew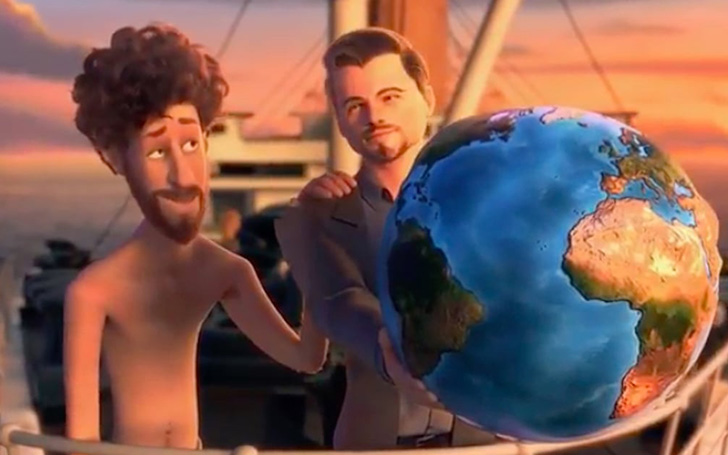 Lil Dicky is back in the music scene and has brought half of Hollywood together for his new music video Earth.
The multi-platinum widely acclaimed rap artist, Lil Dicky just dropped his brand new music video for Earth. The new song is not just another run of the mill rap single (produced by Benny Blanco and Cashmere Cat), but actually, a short film and a music-led initiative to raise understanding about the real situation of climate change in the world of today. As a matter of fact, the release also coincided with Earth Day so is speculated as an extravagant celebration of the occasion.
The 31-year-old rapper took it upon himself to recruit over 30 artists to appear in the six-minute the top-notch animated marvel. In fact, the masterpiece of a video was co-directed by Nigel Tierney of Emmy Award-winning content studio RYOT, Federico Heller of 3Dar and Iconic Engine.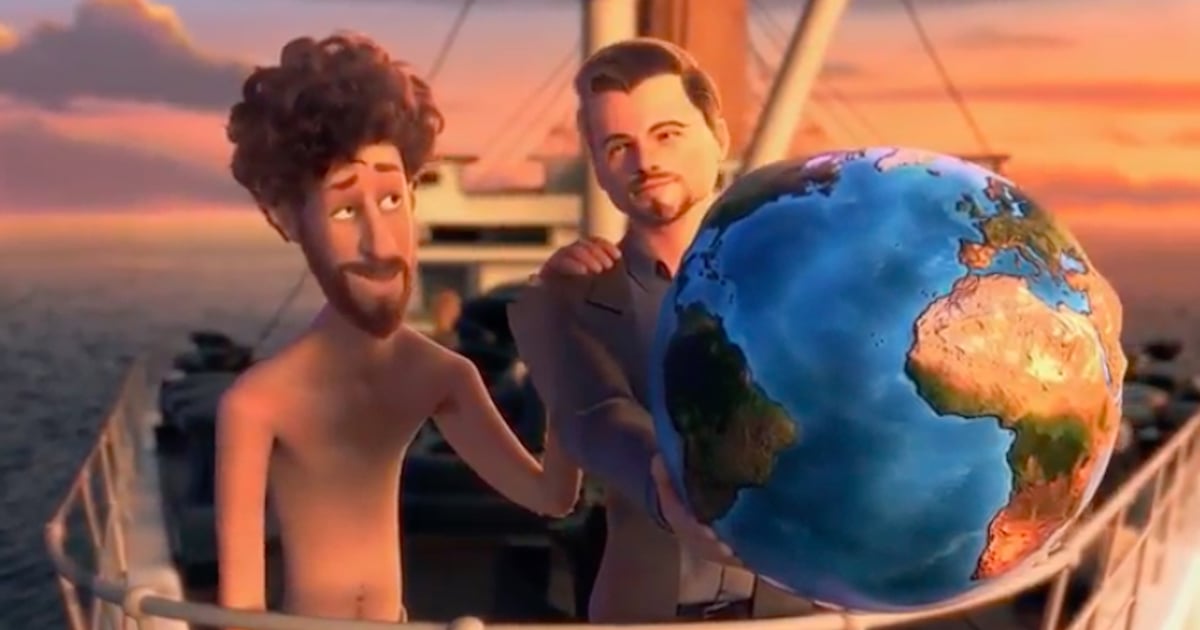 Lil Dicky featured an array of A-listers in his song Earth.
SOURCE: Popsugar
Moreover, the group of A-listers (which includes Justin Bieber, Sia, Ariana Grande, Miley Cyrus, Ed Sheeran and more) contribute their vocal talents to the video speaking up about climate change-related issues. Listing some of the major contributions: Halsey depicts a lion cub, Snoop Dogg contributes his part as Marijuana and Meghan Trainor as India.
He gave fans a glimpse of his much-awaited music video through Thursday's episode of The Ellen DeGeneres Show. Turning his focus to the live audience, the rapper and comedian passionately confronted the issue of "environmental crisis going on right now" before steering to share a story about how cool Leonardo DiCaprio is.
Lil Dicky enthusiastically shared,
"I went to his house and we played pickle ball,"
He added,
"One thing I can tell you is that guy cares so much about the planet. He gets really worked up talking about it."
Apart from taking a leap to shine a much-needed light on the environment, Lil Dicky aligning the financial aspect of the song to his words as well. The artist teamed up with the Leonardo DiCaprio Foundation to raise what's sure to be a substantial cache of money for a good cause.
Also read: Fans Think Miley Cyrus and Drake Are Collaborating on New Music
Net profits earned from the franchise including the short film-esque music video and Earth-related merchandise will be distributed to select nonprofits identified by LDF as being on the front lines of implementing solutions to climate change.
The star expressed that he now has gained a fresher perspective towards the effect of climate change and what it has in store for humanity. The rapper and comedian who was previously quite silly claims that he now wants to make good use of his talents and friend circle to positively impact the world.
Lil Dicky said,
"I didn't really realize how insane our climate crisis is and how screwed humanity is about to be,"
He further added,
"It's full-on crazy! I feel like everybody on the planet should be talking about this 24/7. But that's not the case. So I wanted to make the most entertaining and epic piece of content possible, to get everyone aware and talking. Because it's now or never … let's save the Earth!"
The 31-year-old rapper is no stranger to phenomenal collaborations as he scored his first number 1 on the Hot R&B Songs for the single Freaky Friday featuring Chris Brown including a remarkable cameo from Kendall Jenner.
Adding up to the catchy new song and a creatively ambitious music video, Lil Dicky's Earth project is complemented by an interactive website called We Love the Earth. In addition, the website aims to educate the public on the realities of climate change. Also taking forth the partnership with LDF, the websites also include interactive tutorials, behind-the-scenes and making-of content tabs, merchandise printed on sustainable materials, and much more engaging content.
Justin Winters, Executive Director of LDF and the One Earth initiative maintained,
"As activists across the world make their voices heard and inject new life into the environmental movement, we are delighted to be working with Lil Dicky and other collaborating artists to help build even greater support for climate solutions at this critical time,"
He further expressed,
"We invite everyone to sign the Global Deal for Nature petition to take a stand for our planet."
The music video is a great leap forward for the awareness regarding climate change and the viable remedial actions that are possible to be carried out.
-->