Bruno Mars Hilariously Blames Ed Sheeran For The New Ban on His Song 'Versace on the Floor' in Indonesia
Published Fri Mar 01 2019 By Jessica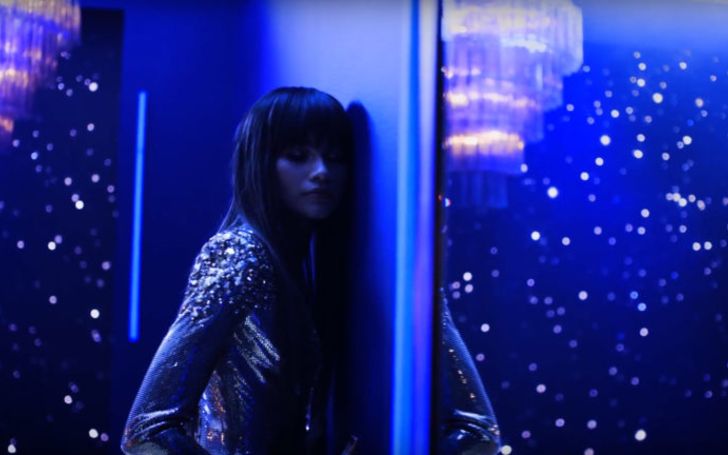 American singer Bruno Mars makes a hilarious comment by blaming Ed Sheeran for their songs being banned in Indonesia.
After finding out the ban on playing his songs in one of the Muslim majority countries in the world; Indonesia, singer Bruno Mars couldn't take it and took to his Twitter account where he made a hilarious response upon the news.
Apparently, Indonesia's broadcasting council put a ban on many of the English songs that feature offensive and adult contents. The banned songs are forbidden to be played during the daytime, according to Time.
The West Java provincial broadcast commission reportedly declared 85 songs labeled as 'adult' and that those songs can be only played between 10 pm and 3 am.
Musicians Ed Sheeran and Bruno Mars
SOURCE: Yahoo
Apart from Mars, fellow Hollywood singers Ariana Grande and Ed Sheeran fall on the list as well that one of the most populous Indonesian province authorities placed a ban on those songs.
You may also like: Will Smith Not Reprising His Role as Deadshot in 'Suicide Squad' Sequel
Their songs including Sheeran's 'Shape of You', Grande's 'Love Me Harder', Mars's 'That's What I Like' were identified with too negative and vulgar lyrics.
One of the reps of the commission, Neneng Athiatul Faiziyah told on Tuesday:
"Broadcast programmes are prohibited from containing songs and/or video clips that display or contain obscenities, sex...and drugs."
Faiziyah claims the commissions received tons of similar complaints from the public and they only followed what had to be done. In addition, The broadcast commission will also draw a list of Indonesian songs that feature offensive and adult contains.
Meanwhile, the singer(Bruno Mars) took to his Twitter to respond to the matter by hilariously blaming his fellow singer friend Sheeran for his hit song 'Versace on the Floor' being banned in the South-East Asian country.
Don't miss: Nicholas Sparks Reacts To Netflix Altering Ending of 'The Notebook'
The 33 years old Grammy-winning singer began on 27th February 2019 by starting a fake feud with Ed, as his first tweet went by telling:
"WTF! I was poppin in Indonesia! Then here comes @edsheeran with his sick, perverted lyrics, gettin us all pinched! Thanks Ed. Thanks a lot "
His second tweet even made a funnier remark on the news. Mars continued:
"I'm in love with the shape of you?" Really @edsheeran ? You monster! & don't even get me started on "Thinking Out Loud." Have u no shame?"
This time, mentioning the country too, Mars' last tweet read:
"Dear Indonesia, I gave u the wholesome hits "Nothin On You," "Just The Way You Are," & "Treasure." Don't lump me in with that sexual deviant"
The 'When I Was Your Man' hitmaker surely was not messing around with Sheeran. Bruno happened to be joking with Ed since the two have been friends for a long time.
In other news: Duchess Kate Middleton Looks Stunning in Shimmering $3000 Gown
However, on the other hand, Sheeran seemed like he couldn't be bothered by the whole scenarios and is yet to speak on the news, just like Grande.
-->