Nicholas Sparks Reacts To Netflix Altering Ending of 'The Notebook'
Published Thu Feb 28 2019 By Tess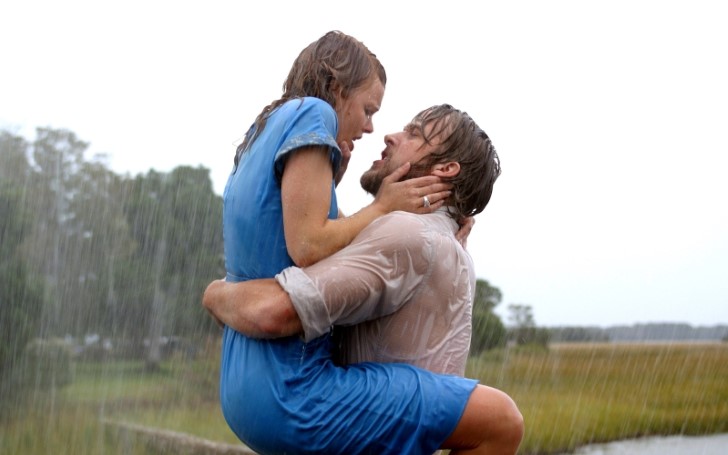 To all of the original The Notebook fans, the alternate version of the most prolific novel might not be good news while some might admire the plot twist.
Spoiler alert!
Netflix movie The Notebook is an adaptation from a tragic love story novel "The Notebook" by Nicholas Sparks.
Apparently, Netflix is under fire for altering the ending of the original movie while portraying the same characters and story in the Netflix version of the movie.
Originally, in the initially adapted movie released in 2004, the characters Noah and Allie die side by side while holding hands.
However, it isn't the same case for Netflix U.K's adaptation of the story where the ending cuts away instead to a shot of birds flying over a lake, before the characters' death.
Read more: Mel B was 'Uncomfortable' Watching Lady Gaga and Bradley Cooper's Intimate Oscar Duet
To which, Netflix offered an explanation stating they were supplied another version of the story.
Earlier in the day, the writer of the tragic novel Nicholas Sparks commented on the ongoing issue during a visit to the third hour of TODAY on Wednesday.
"For me, it's an opinion thing. Hey, it's a different ending; you're definitely going to have an opinion on it one way or the other."
So, as TODAY's Al Roker asked, what was his opinion?
Also see: Lady Gaga Responds To Bradley Cooper Romance Rumors
Sparks admitted he likes the original version.
"I like the original film!. I like the original."
"The Notebook" primarily released in 2004 is one of the more prolific romance films of the 21st century. The movie launched the career of Rachel McAdams, who later was widely popular with the success of "Mean Girls."
Don't miss: Ariana Grande Responds to Backlash Over Headlining Manchester Pride
The film will be available to stream on U.S. Netflix starting from March.
-->