Will Smith Not Reprising His Role as Deadshot in 'Suicide Squad' Sequel
Published Thu Feb 28 2019 By Tess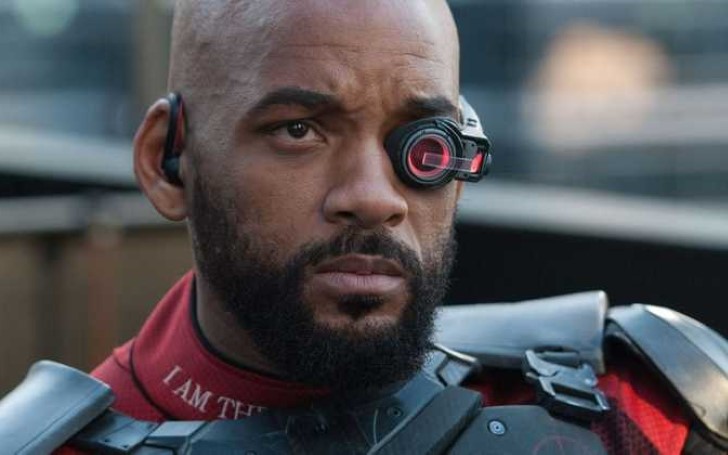 Deadshot will not reappear in the upcoming Suicide Squad sequel.
One of our most beloved recently introduced titular hero Deadshot from DC blockbuster movie Suicide Squad will reportedly not appear in the movie's sequel.
Recently, Deadline confirmed, Will Smith will not reprise his role as Deadshot in the upcoming Suicide Squad continuation.
The 50-year-old actor officially didn't sign for the sequel. The actor's exit from the DCU, however, was amicable as he decided not to continue due to scheduling issues.
Smith starred in original 2016 installment alongside Jared Leto, Viola Davis, Jay Hernandez, and Margot Robbie.
The David Ayer-directed film was initially panned by critics but managed to rake hefty sum of $746 million at the global box office.
Also read: Frozen 2 Plot Details Revealed - Anna and Elsa Can't Let Go of Their Parents' Death
The studio is looking forward to reviving the characters from the first movie like Harley Queen played by Margot Robbie, who is already reprising the Joker's girlfriend in Cathy Yan's Birds of Prey which is slated to open on Feb. 7, 2020.
Read more: Oscar-winning Director Spike Lee has Unveiled his Next Project Featuring Hollywood Star Michael B. Jordan
After parting ways with Disney last summer, James Gunn signed on to write and direct the upcoming Suicide squad project, which is scheduled to hit theaters at Aug. 6, 2021.
Don't miss: Julia Roberts' Classic Movie 'Sleeping With The Enemy' Set For Remake
Gunn is looking to start production in Atlanta in September.
-->