Oscar-winning Director Spike Lee has Unveiled his Next Project Featuring Hollywood Star Michael B. Jordan
Published Thu Feb 28 2019 By Chester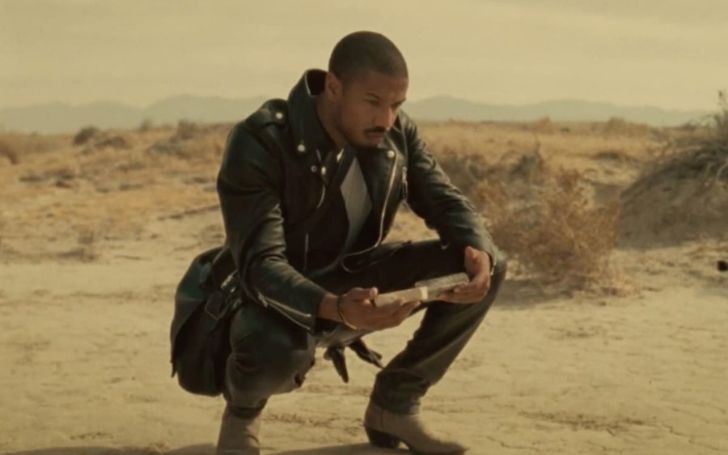 Director Spike Lee and Michael B. Jordan to work together in an upcoming project.
91st Academy award winner Spike Lee recently collaborated with 2018 Blockbuster hit movie 'Blank Panther' star Michael B. Jordan.
Recently a short commercial "Words matter" came out featuring the Creed star which is gaining a tremendous love and support from the fans for its positive influences towards the society.
The recent commercial for 'Coach' reveals us that the two Hollywood creative stars are up to something.
Check out: Michael B. Jordan is Reportedly Set To Return For Black Panther 2
The short clip delivers a meaningful message within a short interval of time. The overall motive of the short movie is very inspiring as it deals and highlights the ongoing bigotry in society.
In the trailer, the Michael arrives with his badass look riding a vintage bike, dressed up in a Coach's director Stuart Vevers's black leather jacket. Jordan initially picks up two stones coated with 'Hatred' and 'Evil' then throws them hard in the air. It clearly imparts a moral to expel the selfishness and jealousy that lie within ourselves.
Similarly, the actor scornfully picks up two stones written 'Bigotry' and 'Lies' discards it and replaces it holding the 'Courage', 'truth', 'dream', 'love' stone. The short and sweet meaningful message the clip delivers within a short period of time is motivating.
Find out: 'Bohemian Rhapsody' Has won More Oscars than 'The Godfather'
Michael is recently a member of the global menswear face of Coach. The versatile actor shares he is very honored to associate with one of the best directors of the industry.
The MTV award winner adds "an inspirational experience" it has been to work for an influencing commercial.
Jordan shares regarding the motives of the clip:
"Spike's art has moved the cultural dial for decades,"
Hardball star adds:
"I'm proud of the powerful messaging of this film and to be working alongside a brand that cares about putting that narrative into the world as much as I do."
Hope we furthermore get to see more inspirational and motivating clips from the 25th Hour director and BETT's Best Actor Michael. The chemistry between the two is marvelous as it can be clearly witnessed within a one and half minute video.
-->