Frozen 2 Plot Details Revealed - Anna and Elsa Can't Let Go of Their Parents' Death
Published Thu Feb 28 2019 By David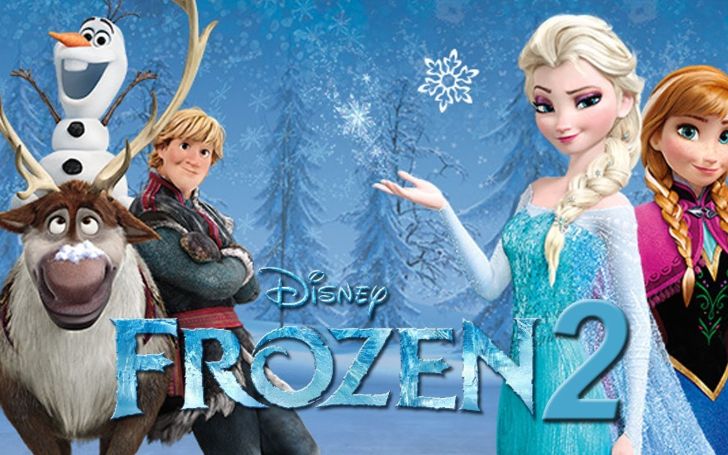 Frozen 2 storyline revealed-Anna and Elsa's parents might still be alive
A couple of weeks ago Disney released the first teaser footage for the eagerly anticipated Frozen 2, a follow-up for the 2013 billion dollars success animated featurette, Frozen.
However, while the first look at the sequel to Frozen was certainly exhilarating, it didn't disclose much about the storyline. But now, it seems the plot details for the film are finally starting to emerge out.
On the latest episode of the Fine Tooning podcast (aired on Slash Film), bloggers Jim Hill and Drew Taylor revealed they know some or few plotlines of the sequel –and looking at the verdict given by the pundit duo, it sounds like the sisters will dig more on the mystery as to what really happened to their parents.
"It is about Anna and Elsa searching for what actually happened to their parents...their going to go beyond Arendelle."
As any fanatic of Frozen can tell you, the fate of the King and Queen of Arendelle is something of an important and principal plot for the upcoming second installment.
In the first movie we saw, the king and the queen dying during a sea-storm when Anna and Elsa were just teenagers.
Watch the new teaser for Frozen 2
While that has been a largely accepted notion, chances are that there might be more to tell from the sisters' parents. If fortunately, the next trailer of Frozen 2 could somehow show or at least hint the sisters' parents were indeed very much alive all this time, yet still far from their reach, then Frozen 2 could set an adventure where Elsa and Anna might put themselves in the quest to find their long-lost guardians.
Also Read: Disney Released a New Teaser Trailer For Its 'Lion King' Remake During the Oscars
Simultaneously, the second trailer might also put some more light on who the two new characters, a young girl and a blonde boy seen in the teaser are and possibly an outlet as to what are their specific contributions in the movie itself is. Leaving Arendelle would definitely wind up the sisters to whole new environs filled with completely estranged characters, something that Kristen Bell (the voice behind Anna) hinted at, in an interview last year.
Recommended: Trolls Post Disturbing Reviews of 'Captain Marvel'; Movie Rating Suffers
"You'll see new characters and you will see...you'll know from my perspective what I did with Jen the writer, what she did with me rather, was she was so collaborative on the first one," said the 38-year-old actress.
"We sat down as she was writing the second one and she said 'ya know you had a hand in creating this character. What do you think her next step should be? What's her next hurdle, her next epiphany. What do you go through that's similar to her?' I told her a lot of things that I had personally been going through and why I thought that resonated with what I think Anna would be feeling and she wrote that into the script."
Don't Miss: Tim Allen and Tom Hanks were Moved To Tears By The Script for 'Toy Story 4'
Frozen 2 is set to release on November 22nd, 2019.
-->