The Reason Jennifer Lopez Represented Black Music History at the Grammys
Published Sat Feb 16 2019 By Chester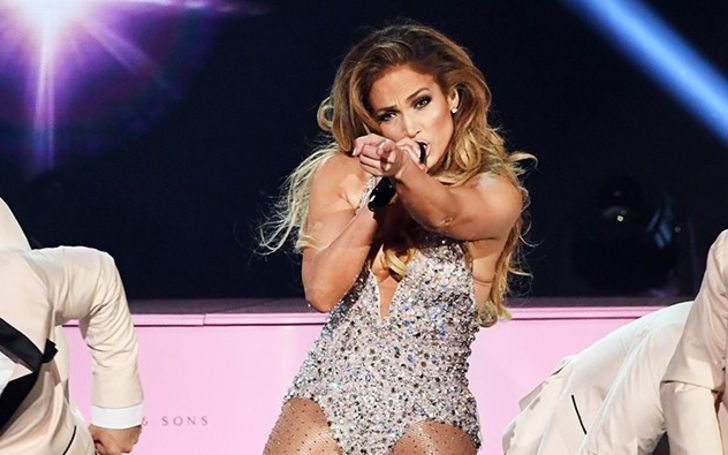 Recently on 61st Grammy awards, Jennifer Lopez performed a tribute to one of the oldest African-American record label 'Motown'.
Jennifer Lopez performed some of the best iconic songs from Motown like Dancing in the street, Please Mr. Postman along with the artists like Neo, Alicia Keys and frontman of the Motown vocal group, the Miracles, Smokey Robinson.
On one hand, The 49-years-old artist gave an electrifying performance filled with her dancing moves and various costume changes.
Find out exclusively: Jennifer Lopez Pens Heartfelt Message To Alex Rodriguez As They Celebrate Two-Year Anniversary
While on the other, fans criticized the singer claiming she wasn't black in the first place and none of her songs sounded anything like Motown songs.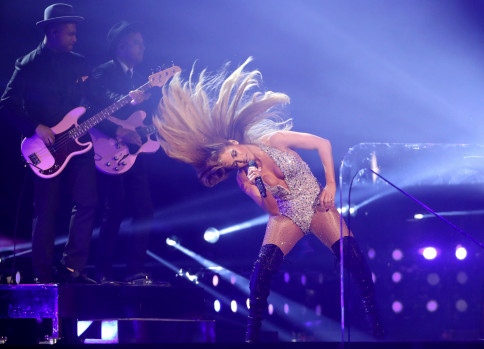 Jenniffer Lopez performing at 61st Grammy Award
SOURCE: Los Angeles Daily News
The internet flooded with criticism with tweets related to Jennifer' performance towards Motown.
Find out: Jennifer Lopez and Alex Rodriguez - A Timeline of Their Adorable Relationship
There were mixed feedbacks from both artists and audiences and Some of the tweets on the internet regarding Lopez' performance such as,
BFPEROLIKE tweeted,
"No shade, JLo is truly a great artist, but let's be real, this wasn't her performance to give"
DL Hughley tweeted,
"No offense,m #JLO is dope, but I could think of at least 50 black artists that could've been chosen to do a #MOTOWN tribute."
Nick Cannon tweeted,
Can't [email protected] killed that shit!!
Tweet by an audience,
"How do you do a Motown tribute without an ALL BLACK CAST OF ARTISTS AND IT'S BLACK HISTORY MONTH TOO"
Similarly,
"Not one moment of the Motown tribute felt like Motown.....That felt like a J-lo ass celebration No, no no"
Another Twitter user wrote,
"I'm not letting that Motown tribute go. It was horrible, the antithesis to everything Motown ever represented"
Artist and supporter of the Motown felt numbers of other black artists like Tina Turner, Jennifer Hudson, and Stevie Wonder deserved the moment and opportunity.
Check out: Jennifer Lopez and Alex Rodriguez Go House Hunting Before Taking The Kids To Dinner In Malibu
In fact, all above-mentioned artists belong to the black community and are associates of Motown.
After the performance talking to Entertainment, Lopez responded to the backlash where she said:
Any type of music can inspire any types of artist. You can tell people what to love.
She added:
Berry Gorody and Grammy producers were quietly thrilled that she'd been tapped; They know how much I have been influenced by that music and so it was a natural fit, I grew to list to Motown and loved it so much"
Before Lopez' performance, Smokey Robinson defended her against criticisms on an interview by Variety.
Telling Variety "I don't think anyone who is intelligent is upset, I think anyone who is upset is stupid"
Smokey later shared a photo at Instagram from the Motown performance with Lopez.
There was a mixed reaction for the performance as some found it offensive whereas others enjoyed the show.
-->