'Patriot Act With Hasan Minhaj' Gets Canceled at Netflix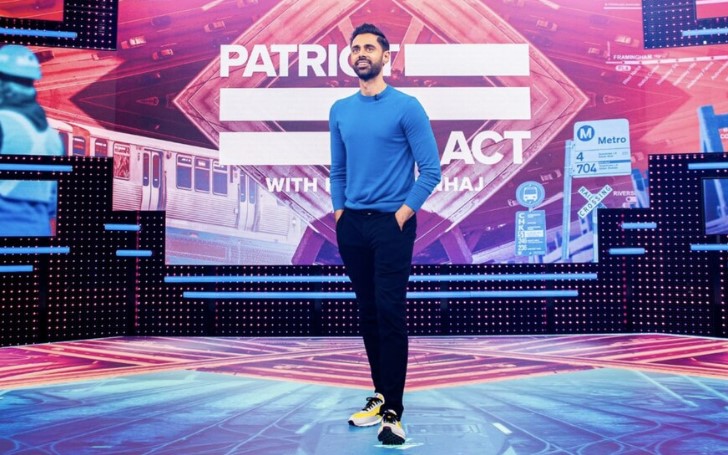 Patriot Act With Hasan Minhaj is canceled at Netflix after the sixth season.
Hasan Minhaj is saying goodbye to Netflix, apparently 'Patriot Act With Hasan Minhaj' has concluded after six seasons. Hasan took to his Twitter account to share the news with his fans.
On his tweet, Hasan wrote, "What a run. @patriotact has come to an end. I got to work with the best writers, producers, researchers, and animators in the game."
Hasan's tweet further read, "My two babies were born and grew up with the show. TY to @Netflix and everyone who watched. Now it's time to return these screens to Best Buy." followed by a smiley face with sunglasses.
Also Read: Ariana Grande Breaks Most Streamed Female Artist Overcoming Rihanna
Netflix has not disclosed the reason for the cancelation of the show; however, the streaming giant previously mentioned it cancels show mainly due to low viewership and sometimes high cost to produce.
Minhaj's show first premiered in October of 2018, and within a span of almost two years, there is a total of 39 episodes that spread out over six seasons.
Following the announcement, fans are upset, and they are taking to their social media to vent out.
One fan wrote, "I will miss it so so much! can't wait to see what you'll do next :)"
Next fan wrote, "Noooooooooooooooooooooooooo. I cannot wait to see what you do next, Hasan!"
Another fan wrote, "Us @LuciferNetflix fans brought it back from the dead with a major petition that literally got another network (Netflix) to pick it up. Try hard with fellow fans, and it's possible another network can save it!"
You May Also Like: Simon Cowell Doesn't Want to Stay Vegan Following His Back Surgery.
For more information on your favorite celebrities' lifestyle and other news, stay tuned to Glamour Fame, and don't forget to signup for the newsletter.
-->