Penn Badgley Wife - The Lucky Girl Spending a Happy Married Life with Him
Published Thu Jan 02 2020 By Sea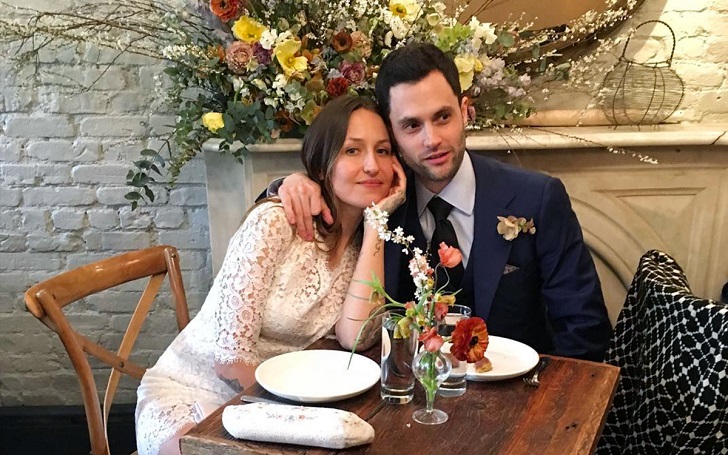 Penn Badgley may be creepy in Netflix's 'You', but he has a really romantic side in real life. Not that he would want to tell everyone how charms his wife. But recently, he did. And it's such a beautiful dedication to her at her 36th birthday on December 18, 2019.
While his subtle and supposed weight loss on 'You' might be a little worrisome for some of his hardcore fans, it should leave them assured that he is himself not under any kind of stress. With a girl like his wife by his side, who would be?
And y'all thought 'Jeff Buckley' couldn't land a wife.
Source: Gossip Girl, The CW
After failed dates with Blake Lively and Zoe Kravitz, the 'Gossip Girl' star is finally settled with his girlfriend-turned wife Domino Kirke since 2014.
Penn Badgley Married Domino Kirke Twice - The Love Story That They Don't Often Tell
Yes, Penn and Domino have not been too open about their relationship since the start. But it's not that they didn't want to — they didn't have to. The story of how they met is better told by themselves, but what the public do know is that they were first spotted together arm-in-arm back in July 2014.
While 'Sources' for media can be unreliable for the most part of their statement, at the time, the one to confirm they were dating was spot on. "They've been dating for awhile. They have a number of mutual friends. It is a very mature and free relationship," the source told Us Weekly.
They started dating in 2014, which ultimately led to their wedding in 2017.
Source: Sharpshooter Images/Splash
Since then, it's been smooth sailing for the two. And Penn is not a big fan of social media. So no one expected him to mention him on his pages. But the two do exchange their love for each other publicly on their birthdays.
Practitioner of the Bahá'í faith, Badgley married Kirke on February 27, 2017, in a quiet, yet civil, wedding over at a courthouse in Brooklyn, New York. After the wedding, the couple took their close friends and relatives to Maison May Dekalb for a grand wedding reception. Brides has the details here. Man, it's beautiful.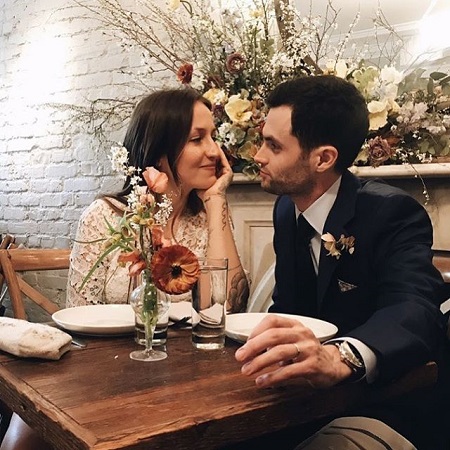 Scene from the first of the wedding receptions.
Source: Domino Kirke, Instagram
That's not the end of the wedding. Later in June 2017, courtesy of the wife's mother, they had another grander outdoor wedding reception in upstate New York. Celebrity friends Mariska Hargitay, Debra Messing, Heidi Klum, and Zac Posen attended the second wedding.
Showing Some to Love for His Wife - The Beautiful Birthday Dedication
In an interview with People in 2018, Penn shared a rare statement about his love life with Domino. The Bahá'í faith really did a number on him, a spiritual path that led to a spiritual wedding, which he believes would sustain his marriage for decades.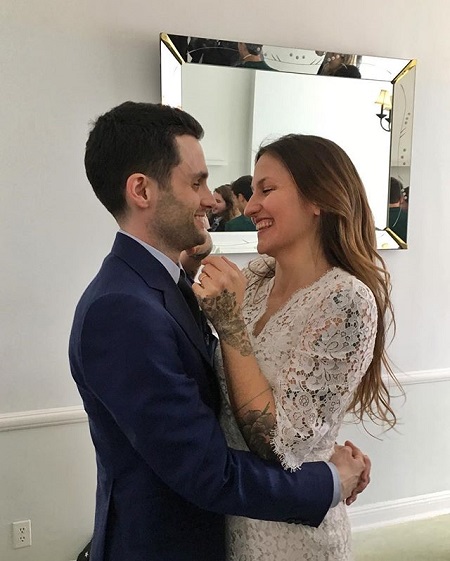 A double wedding should bind them stronger.
Source: Kimia Ferdowsi Kline, Instagram
"I don't think I could truly value human love until I developed divine love," he stated. "[Domino and I] very much had a romantic beginning, and I think that you discover in marriage that what sustains a marriage for decades—there are less and less people who can tell us this—but I think it has something to do with [divine] love."
Birthday dedications are not uncommon in the celebrity world, not even with the ones who rarely mention their partners. The sweetest ever dedication came from Badgley the past December on Kirke's 36th birthday.
The actor gave away "a super-brief review of your [Domino's] invisible qualities."
Where You May Recognize Kirke From — Musician Herself or Her Famous Family
There are several angles from which one might recognize Kirke if they're scratching their heads. 'Girls' star Jemima Kirke is her sister. Jemima portrays the sardonic party girl 'Jessa' in the HBO show while also appearing in the music video for Zayn Malik and Sia's 'Dusk Till Dawn'.
Meanwhile, her younger sister, Lola Kirke, starred in Amazon's series 'Mozart in the Jungle' as well as David Fincher's 'Gone Girl'. Their father, Simon Kirke, is a drummer for the bands 'Free' and 'Bad Company'.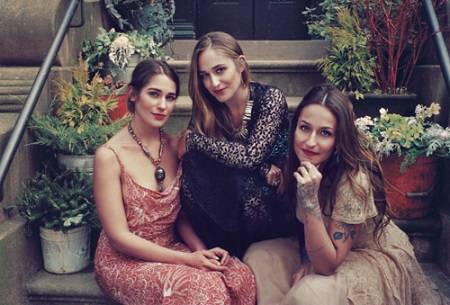 One of them appeared as the star in Zayn's music video.
Source: Pinterest
Domino herself is a musician since she was a teenager. She recorded songs with Mark Ronson and toured with the artists like Lily Allen and 'Gangs of Four' in collaboration with her band 'DOMINO'. Her debut album, 'Beyond Waves' was released in 2017, and Badgley was really supportive of her and promoted the album.
Surprise!! Domino Has a 10-Year-Old Son, Who Penn Is the Stepfather To
When Penn and Domino met, she was not too serious about the relationship since she was fully centered on raising her young son, Cassius, from her past relationship with musician Morgan O'Kane. He was born in 2009.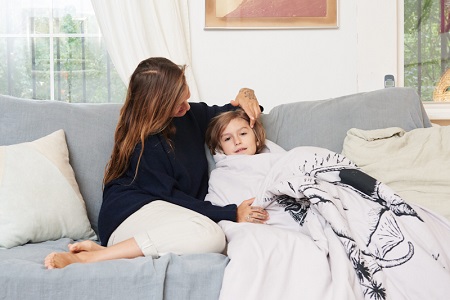 Cassius is 10 years old.
Source: Maria Del Rio
"I had a really good thing with my kid and we were like this little team. Penn and I were dating, but it wasn't nearly as serious as it is now, of course," she told Hey Mama. "I didn't think marriage was in the cards for us. So I was sort of just chugging along, surviving, and getting through the days, and I think the difference now is that I'm really living."
Since it went super serious and even led to marriage, there must have been something in Badgley for Kirke. And there was. She admits he is a great stepdad, although he didn't need to be a dad to have fun with him.
Cassius Is the Reason She Was a Great Doula - Amy Schumer Sang Praises for Her
Vogue dubbed her a triple threat because of the areas she's been a part of — musician, mom, and Doula. She is the co-founder of 'Carriage House Birth' that provides various services to pregnant women. And she's a very good doula at that.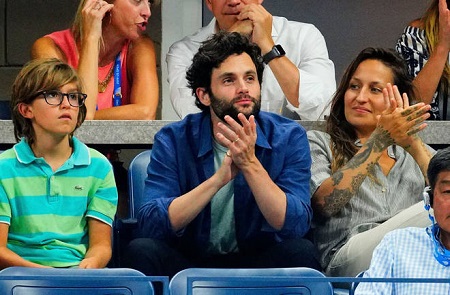 Badgley is more like a bro-dad to Cassius than a father.
Source: Getty Images
In the same interview with Hey Mama, she professes Cassius's birth was a "crazy" one. "I had a hospital transfer while I was pushing, so I had a number of experiences rolled into one. It was wild — no intervention for three days, then a big old intervention right at the end," she said. "I really learned that I don't know if I would be a Doula — a good Doula — if it wasn't for my birth experience. It made me really understand the need for every intervention if it's really necessary to change an outcome dramatically."
However, the reason she "first" became a Doula was not because of Cassius. She always had an incredible fascination for pregnant women. The desire to be a midwife was always there, but his birth was "what really tipped it over the edge."
One of her most recognizable clients was the stand-up comedian, Amy Schumer, who gave birth to her first child back in May 2019. She was really loud about the contributions Kirke made for the duration of her pregnancy and the birth of her son.
So yeah, Penn knows what a gem he's found. And if the spirituality is to be trusted, they won't find it any difficult to live their entire life together. Touchwood!!
Stay tuned and connected to GlamourFame for more Entertainment and Lifestyle updates.
-->