Pete Doherty Has Married Fiancee Katia de Vidas in a Private Ceremony: Details About Their Married Life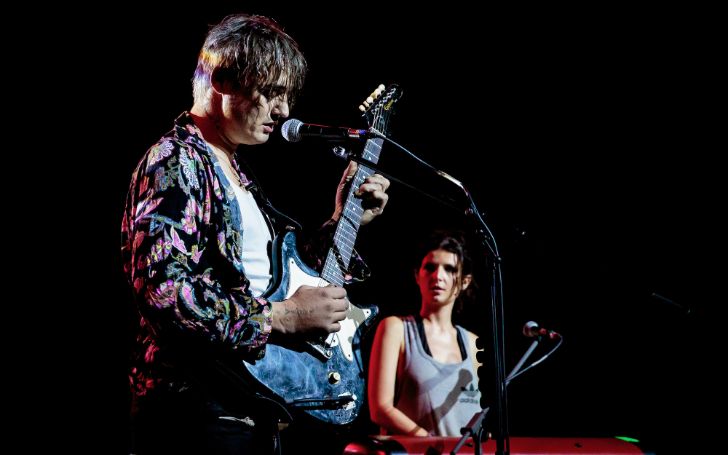 Learn about Pete Doherty's married life. Here's the breakdown.
Peter Doherty is an England-based musician, songwriter, actor, poet, writer, and artist. He is best known for co-founding The Libertines, along with Carl Barât in 1997.
The indie band Babyshambles and Peter Doherty, and the Puta Madres are some of his further known musical projects. The Libertines gained significant success, with Doherty being in the limelight gained praises for being one of the most promising songwriters to come out on the British Music Biz for some time.
Apart from the music career, the singer also played the lead role for the movie Confession of a Child of the Century (2012). Nevertheless, like a singer, he also gains massive attention for his love life.
Pete Doherty Married His Fiancee in a Private Ceremony
Doherty recently got hitched. The Libertines rocker settled his engagement to Katia de Vidas earlier this year, and just after two days of engagement, It came to the limelight that they got married in a private ceremony in France.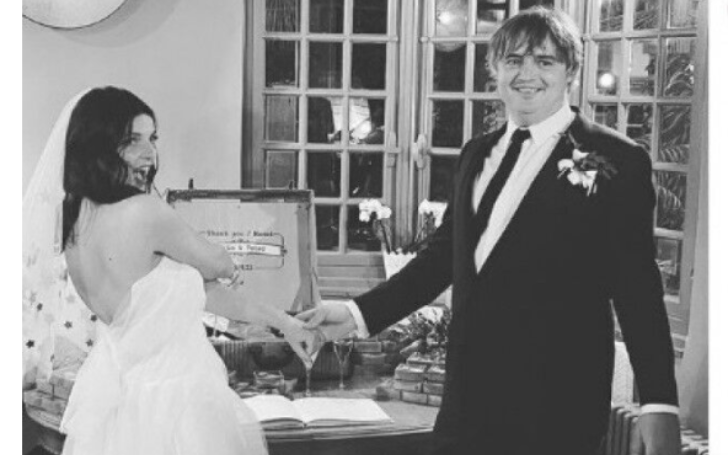 Pete Doherty married his fiancee Katia de Vidas in a private ceremony.
Photo Source: Instagram
As per posts on social media sites, the pair exchanged vows at the Domaine Saint Clair hotel in Etretat, near to where they have resided for a couple of three years. Their marriage made headlines when the attended guest David Simon shared a snap of the couple after signing the marriage register, with Katia wearing a skimpy white wedding dress with the decoration of a star veil and Pete on top of a suit.
Related: Is Porsha Williams Getting Married?
Pete's formerly-distant father Peter was also present for the wedding and even put on the play on stage with his son and son's wife. Pete and Katia currently reside in France, and the musician - who was previously engaged to Kate Moss - has successfully maintained and overcome his lifestyle over the past few years.
As of now, the former Babyshambles star is happily living his life away from the limelight and keeping a low profile from media. He also recently revealed that he'd been cleansed of heroin for more than two years.
Discussing his addiction battle and his music profession, Pete said: "I'm in recovery I suppose I'm two and a half years clean of heroin which is a big deal for me and yeah I'm ticking along writing music, still writing music." While he was trying to overcome his past lifestyle, his stunning wife, Katia, was always present by his side and as his life turned around both at the stage and at home.
Pete Doherty's Past Relationship with His Most Famous Ex Kate Moss
Pete had a disordered fling with 'old rag' Kate Moss. At one point in Pete's life, he used to think that Kate thought that she was a love life of him ever since he started dating her.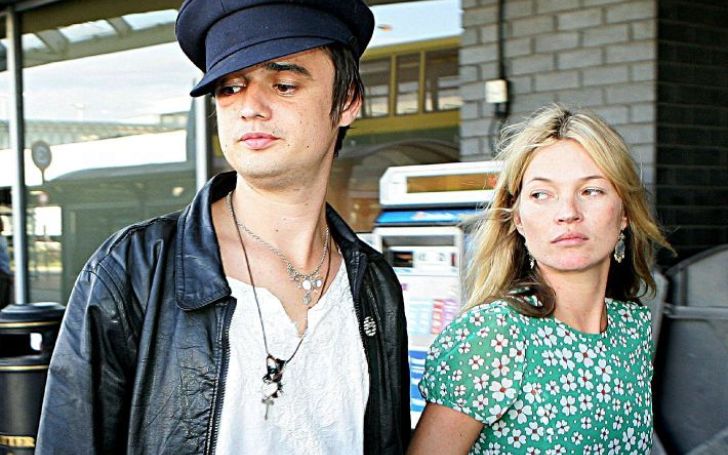 Babyshambles lead singer Pete Doherty and model Kate Moss arrive at Dublin Airport for a Babyshambles gig.
Photo Source: Alamy
In the early days of his career, He dated his most famous ex Kate Moss which he met in January 2005, at her birthday party on the 31st. He celebrated and painted a picture of them together - which got sold for £5,000.
Also, see: Who is Phoebe Dynevor Dating in 2021?
That particular painting was made with his blood, and the love bird had initially planned to marry in the summer of 2007. However, it went another way round, which ended in a breakup in July 2007. Pete's previous romance has ended bitterly and, on occasions, unfortunately.
For more information on celebrities' personal life, stay tuned with us in Glamour Fame.
-->