What is Peter Nygard Net Worth in 2020? Here's What You Should Know
Published Sun Dec 20 2020 By Bran
Grab all the details regarding the finances and income of Peter Nygard. Stay right here!
There aren't many clothing designers or fashion executives who get enough fame in the showbiz sector, but Peter Nygard definitely outdid everyone with his accomplishments. The Finnish-Canadian fashion executive serves as the founder of Nygard International, which is known for customizing top apparel and clothes for women.
The year 2020 hasn't come good for Peter Nygard since he was forced to resign from the firm after getting caught on sex trafficking accusations. Lately, he was arrested on sex trafficking and racketeering charges in December. Despite that, his financial self and academics have proved to be a significant accomplishment that helped him garner a lot of net worth. Go nowhere as we bring you all the details about his bank balance and income details.
Peter Nygard: One Of Canadian's Richest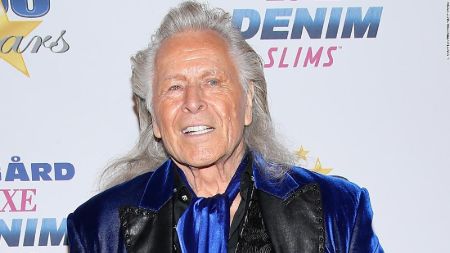 Peter Nygard gathers a whopping net worth of $900 million.
Photo Source: CNN
Recently, Peter Nygard has been walking the walk of shame by getting arrested for sex trafficking and racketeering. Putting all that aside, his financial status is quite huge, which might help him bail this criminal situation. Specifically, Peter Nygard owns a whopping net worth of $900 million as of December 2020. You would be surprised to know that the Canadian Business Magazine, via Forbes, ranked him as the 70th richest Canadian at that time. That instance was in 2009 when she gathered a colossal fortune of $817 million.
Also See: Ben Zobrist Rakes in Millions of Dollars Every Year; What about His Wife, Julianna Zobrist Net Worth?
The same source, aka Canadian Business Fortune, later reported a downfall in the fashion executive's net worth, which was roughly around $750 million in 2014. However, the former Nygard International chairman later made immense corporate profits, which helped him make a comeback in his bank account with a net worth of $900 million in 2020.
Peter Nygard was the founder of Nygard International.
Photo Source: Sky News
Peter Nygard's career sources were diverse into the world of fashion. His journey began way back in 1967 when he started out his apparel manufacturing firm in Winnipeg, Manitoba. He literally took the business from the bottom to one of the highly valued firms in Canada. In 1987, he built a lavish property in a 150,000 square feet compound at Lyford Cay in the Bahamas. In 2010, he planned for a $50 million renovation of his residence.
Peter Nygard's Involvement In Philanthropy And Charity
What makes Peter Nygard different from other rich tycoons is his belief in the thought of giving back to society. A lot of people appreciated him for supporting the Canadian Breast Cancer Foundation. Besides, he was also the longtime sponsor of amateur sports in the Bahamas. Later, he even made further contributions to the sports sector by sponsoring the Amateur Boxing Federation of the Bahamas team.
Peter Nygard was arrested in the allegations of sex trafficking.
Photo Source: Yahoo
The multi-millionaire business tycoon Peter Nygard even made hefty donations of $10,000 to Josie Poitier, a member of Old Holy Redeemer Catholic Chuch. Many of his goodwill and income numbers went down ever since his name started getting attached with strong allegations of tax evasion, sexual harassment, and rape. He was arrested on December 15, 2020, in Winnipeg under the Extradition Act.
Also See: How Much Is The Net Worth of Sherry Yard in 2020?
For more news and biographies about your favorite stars, please stay connected with us at Glamour Fame.
-->