Phyllida Law: Illuminating Emma Thompson's Cherished Mother - A Legacy Of Love And Brilliance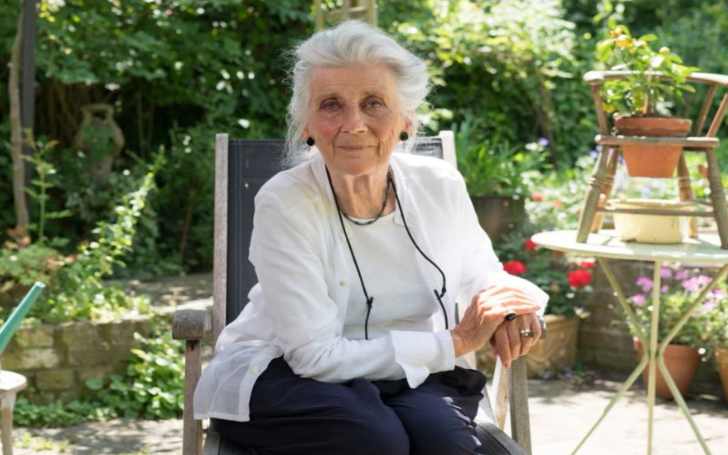 Phyllida Law is a distinguished Scottish actress born on May 8, 1932. With a career spanning over six decades, Law has made significant contributions to film, television, and theater. She gained prominence for her versatile performances in both comedic and dramatic roles. Law's notable film credits include "The Winter Guest" (1997) and the popular "Nanny McPhee" series.
Her stage career encompasses a wide range of productions, showcasing her theatrical prowess. Law is also recognized for her work on television, featuring in various series and films. Beyond her acting career, she is the mother of actresses Emma and Sophie Thompson, adding to her legacy as a talented and influential figure in the entertainment industry.
Exchanged Wedding Vows With Actor, Eric Thompson
Phyllida Law's marriage to actor and director Eric Norman Thompson marked the beginning of a lifelong partnership that started in the early 1950s.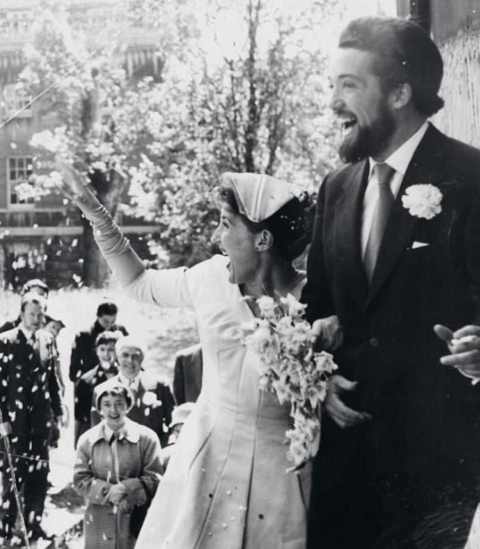 The couple first crossed paths at the Old Vic, and after several years of dating, they sealed their commitment in a private ceremony in 1957, surrounded by close friends and family.
The union resulted in the birth of two talented daughters, Emma and Sophie Thompson, both of whom have achieved acclaim as accomplished actresses in England. The family legacy extends beyond Law's individual achievements, showcasing a multi-generational contribution to the world of entertainment.
Who is Phyllida Law's Husband?
Eric Norman Thompson (November 9, 1929 – November 30, 1982) left an indelible mark on the world of entertainment as an English actor, scriptwriter, and stage director.
Best known for his iconic contribution to children's television, Thompson created and voiced the English narration for "The Magic Roundabout," adapting it from the original French series, "Le Manège enchanté."
His imaginative storytelling and distinctive voice endeared him to audiences, making the show a beloved classic.
Eric Thompson Died in 1982 Due to Heart Attack
In 1967, Eric Norman Thompson experienced a heart attack, which was attributed to the combination of overwork and heavy smoking. This health scare prompted a shift in his career focus, leading him to concentrate more on directing.
In 1972, he directed "My Fat Friend," starring Kenneth Williams. The collaboration, however, was not without conflicts, as extensively documented in Williams' diaries.
Tragically, on November 30, 1982, Thompson passed away in London due to another heart attack. His dedication to his craft and the toll it took on his health underscored the challenges faced by artists in the pursuit of their creative endeavors.
Daughter, Emma Thompson Relationships
Emma Thompson's first husband was actor-director Kenneth Branagh; they met in 1987, married in 1989, and collaborated on multiple films. Despite being dubbed a "golden couple," they separated in 1995 due to Branagh's affair with Helena Bonham Carter.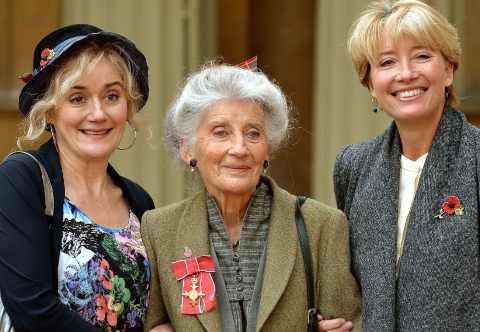 Depressed, Thompson found solace and love with co-star Greg Wise while filming "Sense and Sensibility" in 1995. They married in 2003, have a daughter named Gaia, and informally adopted Rwandan orphan Tindyebwa Agaba.
In 2020, Thompson and Wise became honorary citizens of Venice, aiming to make Italy their permanent home while retaining ties to West Hampstead, London, and continuing their philanthropic efforts.
Another Daugther, Sophie Thompson Marriage and Kids
In 1995, Sophie Thompson Thompson married actor Richard Lumsden, and together they have two sons: Ernie James Lumsden (born 1997) and Walter Ernest Thompson (born 2000). However, the couple separated in 2015.
Alongside her successful acting career, Thompson has been an ardent charity ambassador. She has supported causes such as Dan's Fund For Burns and ran the 2010 Marathon for CINI, a charity aiding vulnerable families in India.
Phyllida Law Movies and TV Shows
Phyllida Law, a versatile actress, has left her mark on television and film. Notable for her roles in Dixon of Dock Green and Rumpole of the Bailey, she showcased her talent in films like Peter's Friends (1992) and Much Ado About Nothing (1993), alongside her daughter Emma.
Law's stage presence extended to La Cage aux Folles in 1986. Her television credits include Rosemary & Thyme, Doctor Who spin-offs, and Kingdom.
In 2009, Law published "Notes to My Mother-In-Law," delving into the 17 years her mother-in-law lived with the family. She also starred in the Oscar-shortlisted short film "Love at First Sight" in 2012.
Awards and Honors
In 2013, Phyllida Law was granted an Honorary Doctorate by Glasgow Caledonian University and an Honorary Doctor of Letters by the Royal Conservatoire of Scotland.
Recognizing her significant contributions to drama and charitable services, Queen Elizabeth II appointed her an Officer of the Order of the British Empire (OBE) in the 2014 Birthday Honours.
This prestigious recognition acknowledged Law's remarkable achievements in the field of drama and her dedicated efforts in charitable endeavors.
Get to Know Her Two Daughters
Emma Thompson, born on April 15, 1959, is a renowned British actress, screenwriter, and author. With a career spanning decades, she has earned critical acclaim and numerous awards for her versatile performances in films like "Howards End," "Sense and Sensibility," and the "Harry Potter" series. Thompson is also a committed philanthropist.
Sophie Thompson, born on January 20, 1962, is a talented British actress. Known for her versatile roles in film, television, and theater, she has garnered recognition for performances in "Emma," "Four Weddings and a Funeral," and stage productions like "Guys and Dolls." Thompson's skillful acting has made her a respected figure in the entertainment industry.
Phyllida Law Net Worth in 2023
Phyllida Law, a legendary actress, continues to thrive in her remarkable career well into her early nineties, contributing to various movies and series. As of 2023, her net worth stands at an impressive $2.5 million, a testament to her enduring success.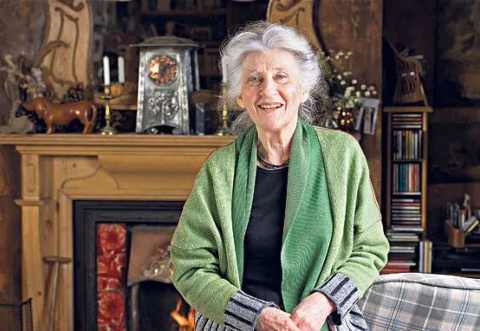 Notable films like "Peter's Friends" and "Much Ado About Nothing" showcased both critical acclaim and financial success. Law's role in "Miss Potter" contributed to a box office collection of nearly $40 million. During her peak, she earned over $50,000 per episode, solidifying her status as a respected and financially successful figure in the entertainment industry.
Phllida Law Young Years
Phyllida Law, born in Glasgow to journalist parents Meg and William Law, experienced a disrupted childhood due to her father's wartime service. Evacuated during World War II, she attended various schools before boarding at Badminton School in Bristol.
Initially set for university, Law pivoted towards acting after auditioning for the Bristol Old Vic School. Raised alongside her brother James and stern grandmother, Law's journey from Glasgow Girls High to the stage reflects a dynamic early life.
Visit Glamour Fame For More Related Content
-->