You Wouldn't Believe Beyonce Is Actually Related To Queen Elizabeth II
Published Mon Jun 24 2019 By Jessica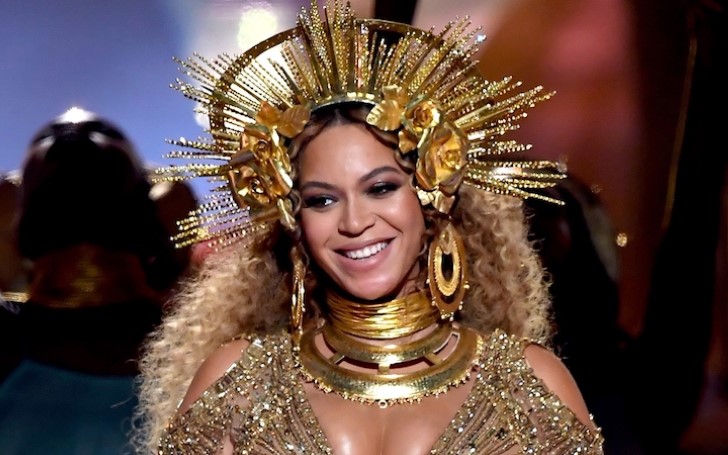 Did you know that Beyonce is actually related to Queen Elizabeth II?
Being born into a royal family and growing up in the castle whilst as we roam around the garden in our ball gowns as we sing to 'Love Story' by Taylor Swift is something we have all dreamed of since we can remember.
Whilst many of us will never get to live our royal dream or get our 'Princess Diaries' moment where we find out about being related to the Royals, some of the celebrities do.
Previously it was revealed that musicians such as Madonna, Celine Dion, Disney alum Hilary Duff, controversial 'abusive' actor Johnny Depp, Guy Ritchie, comedian Ellen DeGeneres are related to the Royal family.
Related: Did Meghan Markle Piss Off the Queen By Snubbing Trump?
ICYMI, the Queen of Pop aka Madonna is related to the Camilla Parker Bowles, the Duchess of Cornwall, and the second wife of Prince Charles.
Apparently, the two shares their bloodline as the ninth cousins and as the descendants of Madeleine Ernard, the famous French-Canadians, and her husband, Zacharie Cloutier.
Beyonce is actually related to Queen Elizabeth II.

SOURCE: Pinterest
Likewise, Dion is also related to Bowles as the descendant of the Cloutiers.
As for DeGeneres and Ritchie, they are cousins to Kate Middleton, the Duchess of Cambridge whilst Duff shares the closest bloodline with Queen Elizabeth among all.
Duff and Liz are the 18th cousins through their common ancestry of Edward III. In fact, the 'A Cinderella Story' actress is claimed to be the descendant of the illegitimate daughter of Henry VIII's daughter; Catherine Car.
Besides, Duff, actress Angelina Jolie is claimed to be the 26th cousins of the Queen whilst Michael Douglas the 19th cousins (once removed) and Uma Thurman the 21st cousins (once removed).
Adding to the list now comes the music Royalty, the one and only, Beyonce. Yes, Beyhive. Beyonce Giselle Knowles.
As information released by CBS, Beyonce is related to the longest reigning monarch, Queen Elizabeth II. Beyonce and Queen Elizabeth are indeed 25th cousins, once removed.
So, how is Queen Bey related to Queen Elizabeth?
Well, Beyonce and Queen Elizabeth share their common bloodline through their ancestor, Henry II.
Whilst the news may come thrillingly to some of the fans, but it may not come as surprising. Because Beyonce has always indeed been a true Royalty.
Now if you excuse us, we're off to cry in the corner as we accept our fate that we will never have our Royalty discovery.
-->