Exploring the Life of Pietra Dawn Cherniak, Billy Bob Thornton's Ex-Wife
Delving into the Life Journey of Pietra Dawn Cherniak, Former Spouse of Billy Bob Thornton!
Pietra Dawn Cherniak, also known as Pietra Dawn Thornton, gained prominence as a former Playboy model who posed nude for the magazine in January 1998. Her striking beauty and captivating presence caught the attention of many.
However, it was her marriage to Academy Award-winning actor Billy Bob Thornton that brought her further into the public eye. Now let's dig into more detail on the Pietra and find out more amazing facts. Here are all the details you need to know about the popular celebrity spouse.
Is Pietra Dawn Cherniak Dating Anyone?
For sure, the celebrity spouse is part of the limelight through her beau's fame. However, after her divorce from Billy, her current love life has largely remained private.
While much information about her romantic relationships is not widely known, Pietra has focused on her personal life and maintaining a sense of privacy. Since her tumultuous marriage with Thornton, she has chosen to keep her love life out of the public eye, allowing her to pursue happiness and fulfillment away from the spotlight.
As of now, the details of Pietra's current love life and relationships remain undisclosed, emphasizing her desire to keep this aspect of her life separate from the public gaze.
What is Pietra Dawn Cherniak Doing Now?
Pietra Dawn Cherniak has found a new career path in the real estate industry, residing in Malibu, California. She currently works as a salesperson for the prestigious Pritchett Rapf Realtors Firm, one of the largest independent real estate firms in the region.
Transitioning from her previous ventures as an actress and model, Pietra now utilizes her skills and knowledge to assist clients in finding their dream homes.
With her expertise and experience in the Malibu area, she plays a vital role in the real estate market, serving as a dedicated professional in helping individuals and families navigate the property landscape.
Four Years Long Marital Journey With Billy Bob Thornton
The Playmode and actor's love life continued for only four years. Then Billy and Pietra took a different path in their life. In 1993, the model and actor exchanged their wedding vows with a limited guest appearance.
The details of how they initially met remain undisclosed, as neither party has provided any public account of their relationship. However, their seemingly harmonious union eventually encountered significant challenges, leading to a tragic divorce in 1997.
Why Did Billy Bob Thornton and Pietra Dawn Cherniak Divorced?
Pietra filed for divorce, citing irreconcilable differences and accusing Billy Bob of abuse and threats. Despite his denial, a restraining order was issued against him.
Adding to the turmoil, Pietra's older sister, Elysabeth Cherniak, also accused Billy Bob of online stalking and interfering in her sister's marriage, further complicating the situation.
It is worth noting that Billy Bob Thornton has been reported to have been married six times, with several previous unions ending in divorce amid allegations.
Pietra Dawn Cherniak is a Mother of Two Children
Pietra and her ex-husband Billy Thornton share a lifelong connection through their children. Despite their differences, the couple experienced the joy of parenthood together during their four-year marriage. Their two sons, William Langston, and Harry James Thornton, hold a special place in their lives.
William Langston Thornton, the eldest of Pietra and Billy's children was born on June 27, 1993, in the United States. He pursued higher education and graduated from the University of Nebraska Lincoln in 2013. William prefers to maintain a private life, and not much information is available regarding his current occupation.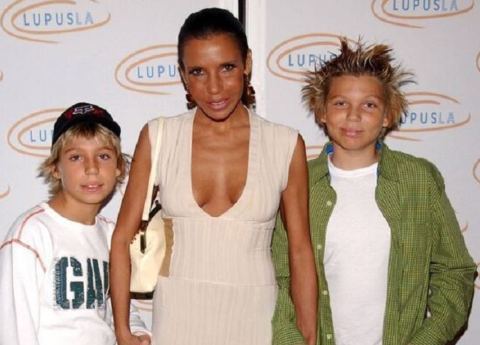 Harry James Thornton, born on June 19, 1994, in Santa Monica, California, is the younger son. At 28 years old, Harry has gained recognition as a reality TV personality. He is involved in both on-camera and off-camera work and has also ventured into the real estate industry alongside his television career.
Also See: Dita Von Teese Boyfriend - Find Out Who the Playboy Model is Dating After a Series of Failed Relationships!
The boys also have half-siblings, Amanda Thornton and Bella Thornton, from their father's other marital relationships. Additionally, William Langston is a father himself, but details about his child, Susan William Thornton, including her date of birth and the identity of her mother, remain undisclosed.
Ex-Husband, Billy Bob Thornton is Married Six Times
Billy Bob Thornton has had a colorful marital history, with multiple marriages and relationships. In 1978, he married Melissa Lee Gatlin, but their union ended in divorce in 1980. They had a daughter named Amanda, who later faced legal troubles and was sentenced to prison in 2008.
Amanda was eventually released in 2020 after presenting evidence of her innocence. In 1986, Thornton exchanged wedding vows with Toni Lawrence which lasted for only two years. Later the actor married Cynda William in 1990 and divorced in 1992. For four years, he was married to model Pietra.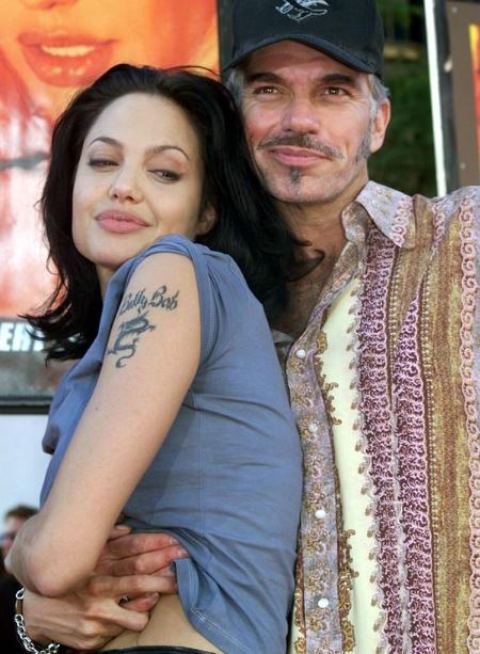 Thornton had a relationship with Laura Dern from 1997 to 1999 but married actress Angelina Jolie in 2000. Their eccentric marriage gained attention, including their reported wearing of vials of each other's blood. They adopted a child from Cambodia, but it was later revealed that Jolie had adopted the child as a single parent.
The celebrity couple separated in 2002 and divorced the following year. In 2003, Thornton began a relationship with Connie Angland, with whom he has a daughter named Bella. Although he previously expressed skepticism about marriage, Thornton and Angland married in 2014 in Los Angeles. In 2022, the couple attended together at a movie premiere.
Net Worth of Pietra Dawn Cherniak in 2023
The former Playboy model, Pietra Dawn Cherniak has impressed the world with her modeling skills. Along with that, she has gathered popularity through her ex-husband's fame. Regarding her wealth, Pietra is enjoying a net worth of $3 Million as of 2023. She has made all of her fortunes through her incredible career.
Apart from being a model and celebrity spouse, she is a real estate salesperson. On average, she makes over $90,000 per year only as a salary. On the other hand, her ex-husband, Billy is a successful American producer, musician, and actor. He has a net worth of $45 Million as of now.
Seek Glamour Fame For More Content!
-->