List out The Most Popular Dresses on Amazon these Days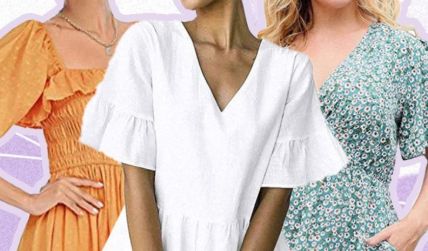 Pick your favorite dress for every occasion: Only the best seller!
The holiday season is just around the corner, and so are the endless dates with your besties and incessant reunions with old, forgotten mates and family. As much as we look forward to these warm meet-ups, the weight of the ever-asked question, What do I wear, is also weighing down on us.
Hence, we figure what better way to prep for the upcoming dates than revamp our closets with some essential, classic dresses that will go with every occasion. Following is a list of some of the most sought and best dresses on Amazon. Grab them before they run out of stock.
1. One-Shoulder Velvet Bodycon Dress!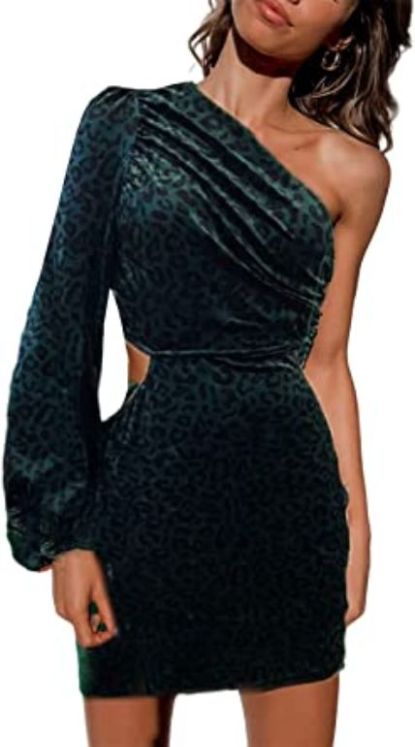 Source: Amazon
The one-shoulder velvet bodycon dress is how you'll top the best-dressed list. The velvet cut-out dress may not be a classic fit, but it is necessary for a fancy date night or clubbing. Priced at $31 on Amazon, the sexy mini dress comes in twelve shades.
2. Amoretu Women Summer Tunic Dress!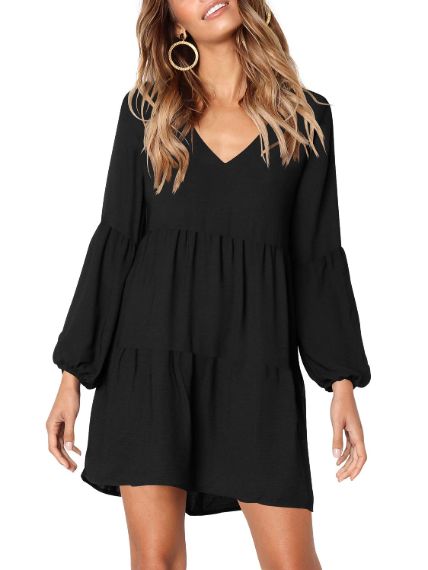 Source: U Buy
Amoretu Women Summer Tunic Dress is the #1 best seller dress this season. Made with 100% Dacron Polyester, the V-neck tunic dress comes in multiple shades and is also available in plaids. The loose swing dress is a perfect fit for anyone who's not looking into anything exposing. It is priced at $20.39.
3. Satin Cowl Neck Slip Dress!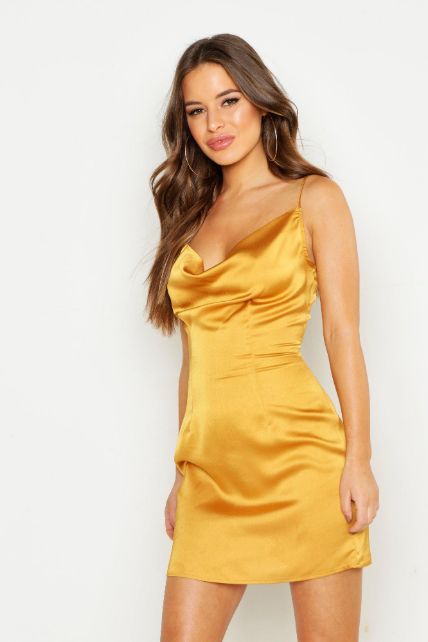 Source: Boohoo
Is the name enough, or do you need more convincing? Anyone following the style trends is well aware of just how in fashion the satin dress is. If you've been looking for the perfect satin dress that doesn't invite unnecessary stares and is just at the right length and sleek, then the Satin Cowl neck slip dress is the way to go. It is priced at only $19 on Amazon.
Check Out: Top 10 Hottest Gifts On Amazon.
4. Long Sleeve Floral Ruffle Dress!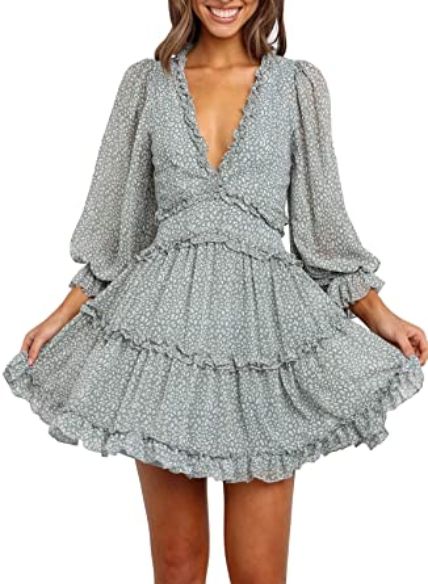 Source: Amazon
Have a casual brunch to attend or an evening cocktail meet-up with friends; pair this long sleeve floral ruffle dress accordingly, and you're good to go. The pull-on closure dress comes with 19 pretty prints that go with heels, boots, and for a more edgy look, you can pair it with trendy sneakers. It is made with soft, comfortable polyester fabric and is priced at only $28.
5. V-Neck Button Down Dress!
Source: Amazon
Feeling cute, then this V-Neck Button Down Dress is perfect for the mood. The adorable fit comes with 10 different colors and patterns to choose from. It is perfect for everyday wear, a stroll near your neighborhood, and even a Sunday picnic date with your girlfriends. And the best part, it comes with pockets. The v-neck button dress is priced at $31 on Amazon.
Don't Miss: The Most Valuable Products to Buy in 2021.
6. Turtleneck Midi Bodycon Dress!
Source: Amazon
We almost missed out on the classic. The fleece-lined turtleneck dress will be your best friend this winter. It is best suited for a fancy night out, prom, wedding, or a cozy date with your man. Pair this with a stylish blazer and knee-length boot for the best look. It is priced at $23 on Amazon.
For more similar content, stay connected to Glamour fame.
-->