Pregnant Malin Andersson Displays Her Bump, Who is the Father of the Child?
Published Wed Jan 19 2022 By pragya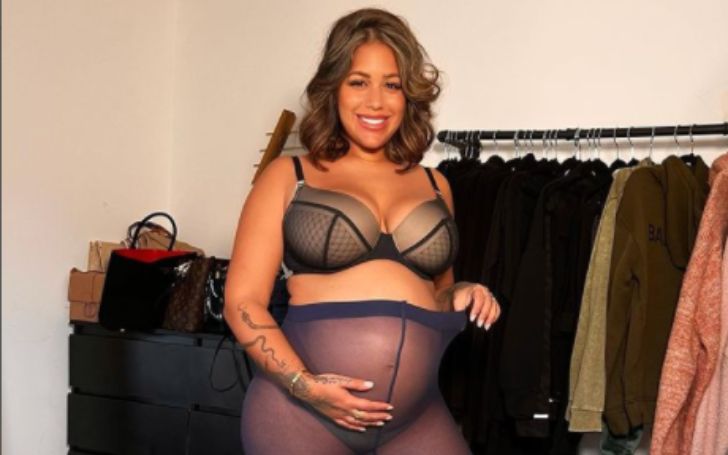 Grab The Details Here On Malin Andersson Pregnancy And The Father Of Child!
Since then, Malin Andersson, a popular British television personality, makeup artist, and motivational speaker, publicly shared her pregnancy; her Instagram timeline is full, displaying her bump - as she prepares to welcome a baby girl. A day before, she captioned a snap displaying her bump, "Staring up at the sky with a huge smile on my face because I know she's coming soon, and the ones above are protecting her all the way through."
On August 1, 2021, Malin shared her happiness through Instagram to her fans, captioning, "My next chapter. My new beginning. My happy ending. My entire universe. All mine. I can't describe to you all how I feel writing this." In the snap, the reality star displays her baby bump for the first time with her hand and her boyfriend Jared's hands resting on it, making a heart shape," as noted by Daily Mail.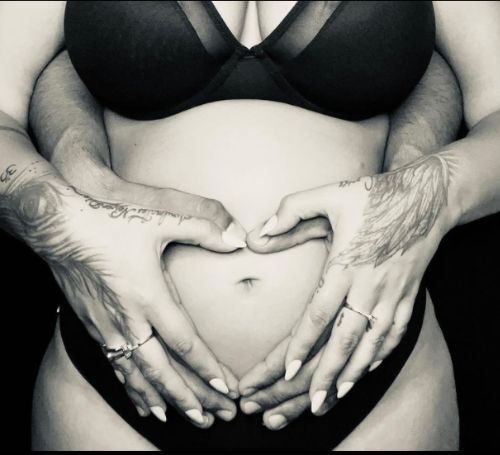 Malin Andersson displays her baby bump with her hand and her boyfriend, Jared.
Photo Source: Instagram
Malin even added, "Everything I've ever wanted, Everything I visualized. A solid partner in my life, who has been there in the background - witnessed my life over the past 4 years and has stuck by me as a friend. And now a lover. This feeling couldn't feel any more right - and we're now bringing a beautiful soul into this world."
Recommended: Joan Collins Claims Her First Husband, Maxwell Reed Dated And Raped Her in Documentary!
"My heart feels electric writing this, my eyes tearing up. Because I can promise you all there was once upon a time I never thought I could experience this. I was wrong. It just wasn't the right time. All the pain I've endured has led to this very moment, my own little family. Mumma - I know you're looking down with bright eyes and a big smile. Baby Consy - protect us from above," she ended.
Check out the clip of Malin Andersson displaying her growing baby bump!
Recently, Malin became pregnant with her second child, but unfortunately, her first kid's loss was a big shock for her, which took her many times to recover through that trauma. On December 23, 2021, she wished her daughter a third birthday.
Also, See: Richard Osman Currently Dating a New Girlfriend Ingrid Oliver
The 48-year-old actress posted a snap of the baby Consy, captioning, "Happy Birthday, my Angel. You would have been 3 years old today! That is crazy. So much has changed in the 3 years since you've been gone.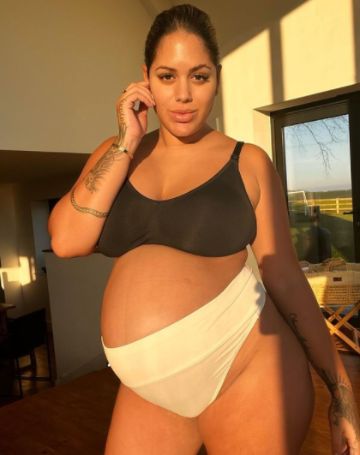 Malin Andersson is more than 39 weeks pregnant.
Photo Source: Instagram
You've released me from something toxic, you've evolved me, and you've shown me how to be strong. You gave me the tools to survive when you didn't. Your presence is always near, and I feel you all the time. I wouldn't be the woman today if I didn't have you. You'll always be a big sister. Keep flying high, Consy," Malin added.
Remember us on Glamour Fame for more updates on celebrity relationships and love life updates.
-->