Premier League "Big Six" Fined $31 million for Super League Breakaway Plan
Published Thu Jun 10 2021 By Danile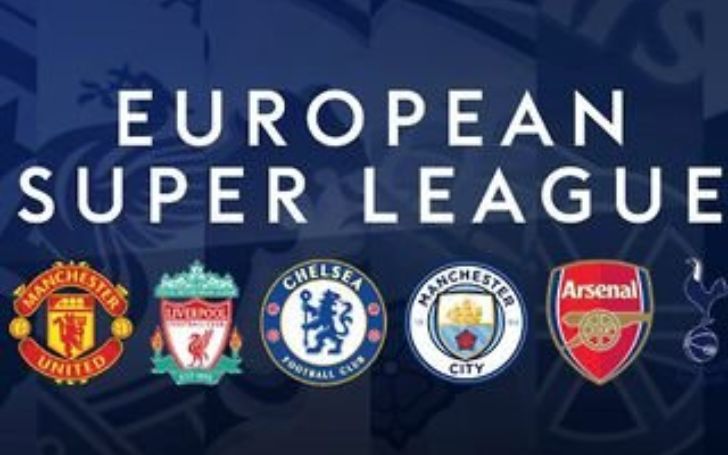 The Premier League commission has taken action against the rebel clubs.
Arsenal, Chelsa, Liverpool, Manchester City, Manchester United, and Tottenham Hotspurs have been fined for plotting the infamous failed European Super League. According to a joint statement released by the Premier League and the Football Association on Wednesday, the six clubs agreed to pay a combined sum of $31 million (£22 million) as "a gesture of goodwill."
The statement read:
"The six clubs involved in proposals to form a European Super League have today acknowledged once again that their actions were a mistake and have reconfirmed their commitment to the Premier League and the future of the English game. They have wholeheartedly apologised to their fans, fellow clubs, the Premier League and The FA."
Moreover, the statement also read that if the clubs sign up for a similar plan in the future, they will face a fine of $35 million (£25 million) and a minimum of 30 points deduction.
In April, twelve big clubs from Premier League, LaLiga, and Serie A announced the formation of ESL. However, the clubs immediately received high criticism and protest from fans and football governing bodies which prompted nine of the twelve founding members to withdraw within 48 hours of its formation.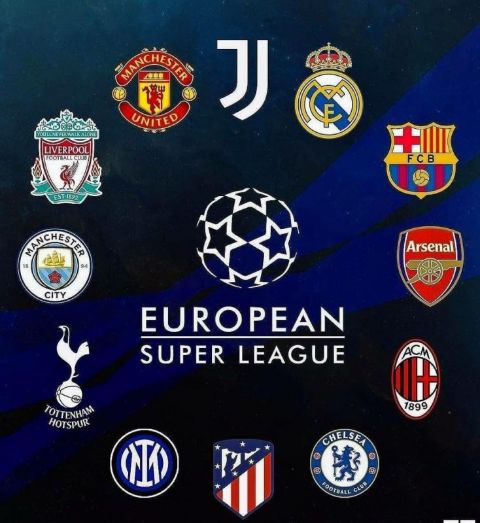 The European Super League had 12 founding clubs.
Photo Source: Passion 4 Excellence
The six Premier League clubs, along with AC Milan, Inter Milan, and Atletico Madrid, agreed to contribute a collective $18 million (£13m) for children, youth, and grassroots football across Europe.
Furthermore, each club will receive a five percent revenue fine from the UEFA club competition for one season.
Also Read: Lusi Enrique Calls Kepa Arrizabalaga For Spain's Euro 2020 Standby Squad!
Out of the 12 founding clubs- Real Madrid, Barcelona, and Juventus have held their ground and are reluctant to back out despite receiving several warnings from their respective league and UEFA.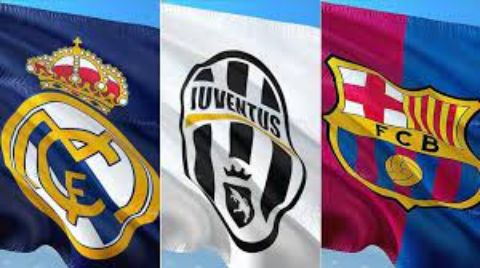 Real Madrid, Juventus, and Barcelona have held their grounds for ESL.
Photo Source: Anadolu Agency
UEFA has said they will take actions against the three, but after receiving a court order, the committee has temporarily suspended disciplinary proceedings until further notice.
Read more articles and get the latest news and updates on your favorite celebrities at Glamour Fame.
-->