Private Plane Carrying Jason Momoa Made An Emergency Landing After Engine Fire Scare
Published Sun Mar 10 2019 By Tess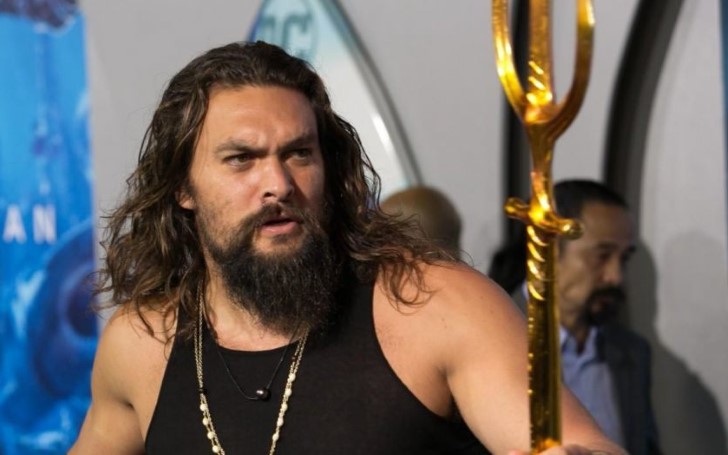 A private plane carrying Aquaman star Jason Momoa was forced an emergency landing.
A private plane carrying Jason Momoa and some of his pals made an emergency landing in Palm Springs International Airport on Wednesday due to a suspected engine fire.
Momoa was traveling on a Cessna Citation 560 XL jet from Los Angeles to Arizona with friends to work on his "dream bike" with Love Cycles, a motorcycle shop in Phoenix when the plane made an emergency landing after the engine fire report.
Following the landing, the plane was inspected by the Palm Springs Aircraft Rescue and Firefighter team who later determined it was a false alarm.
Read more: 'Aquaman' Surpasses 'The Dark Knight' With $1 Billion Box Office Collection
After the inspection, Momoa took to Instagram to inform his fans about the incident through his Instagram story.
The 39-year-old actor informed about the reason behind the delay and also paid his gratitude to the fire department for their effort via his story.
"Well we got ourselves a slight delay. Half hour out in Palm Springs and the plane wanted to start a fire. Good old fire department, gotta love them."
Additionally, the Palm Springs Firefighters also posted a photo with the Game of Thrones actor with a caption "turned out to be a false alarm."
Hours after the incident, the Aquaman star assured he safely reached his destination through another Instagram post where he shared a photo and video from Love Cycles, a motorcycle shop in Phoneix where he was getting some help to create his dream bike.
Through the post, the actor confirmed to the world " we are safe and happy" and expressed his love for motorbikes citing "savages shouldn't ride private planes, but the Harley runs perfect."
Don't miss: Aquaman's Jason Momoa To Star in the 'Dune' Reboot as His Next Major Blockbuster
Mamoa is apparently working with Love Cycles on his dream bike which he wants to really represent his character [Wolf] and " be streamlined and look like it's held together with duck tape."
-->