The First Openly Bisexual Contestant, Rachel Slawson, to Be Included in the Miss USA Competition
Published Thu Jan 23 2020 By Sea
Miss USA will include Rachel Slawson, the first openly bisexual competitor to enter the competition after being crowned Miss Utah USA.
Rachel Slawson competed for the Miss Utah USA pageant five times and finally got the nod at for next year's competition. But that's not the interesting thing about the California native getting into the competition.
After 'Miss USA 2020' featured a change in focus of competition (interviews and social impact initiatives), it was natural there would be more surprises along the way. Slawson is the first openly bisexual woman to compete in the pageant show.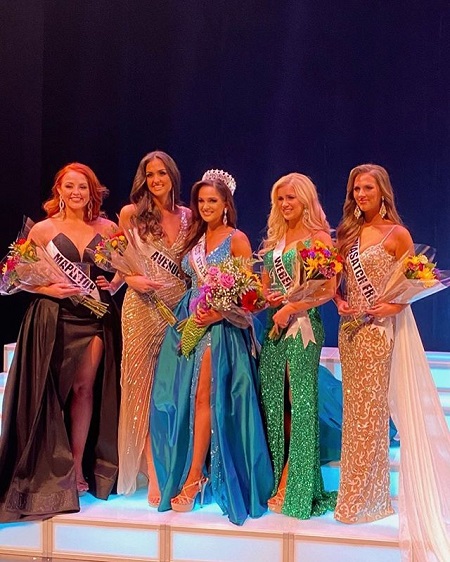 With a lengthy caption on Instagram, she shared a couple of photos from during and after the competition. She revealed she'd been battling with Bipolar Disorder and coming out of her sexuality. It was so much for her that she attempted suicide multiple times. The last time she tried was back when she was 19 after losing a pageant competition.
"The last time I tried to end my life I was 19 years old, and it was the night I lost Miss Utah USA. 'Why wasn't I enough?' This is my 7th pageant, my 5th time competing at Miss Utah USA, and tonight I finally experienced hands down the biggest dream of my life."
Related: How Miss Virginia Camille Schrier won Miss America 2020 with a science experiment edge over other contestants
Slawson was taken to the psych ward multiple times, and after much ordeal, she finally came to terms with who she was as a bisexual individual. "After a few trips to the psych ward, being diagnosed with Bipolar Disorder (the reason I had such an extreme reaction to losing a pageant) and finally coming to terms with who I am as a queer woman."
Watch: Rachel Slawson Talks Mental Health
"And the only difference between tonight, and the night I left broken hearted wishing I wasn't alive, is that I knew I was enough before I arrived," she continued on the post. "I am so grateful for this crown. And I promise to do right by Utah and spend this year sharing my truth.
But if I'm being honest with you, this crown is a new job, not an answer to the question I spent the last 9 years asking. "Why am I even here?" I am why."
She finally provided a phone number for anyone needing help. "If you are in crisis, please text TALK to 741741, and remember you are always worthy of help, and you are worthy of your biggest dream."
After coming to terms with herself, she became a suicide prevention advocate, working at the Crisis Text Line as a crisis counselor, and the American Foundation for Suicide Prevention.
Rachel will compete for the Miss USA title in the spring. If she wins the competition, she'll make history by competing for the title of Miss Universe in December. Whatever the outcome, she'll still make the LGBTQ community proud, and it's still a win for LGBTQ visibility, Anthony Ramos, GLAAD's head of talent believes.
Stay tuned and connected to GlamourFame for more Entertainment content.
-->