Who is Rajon Rondo Girlfriend? Find Out About His Relationship
Published Fri Dec 25 2020 By Bran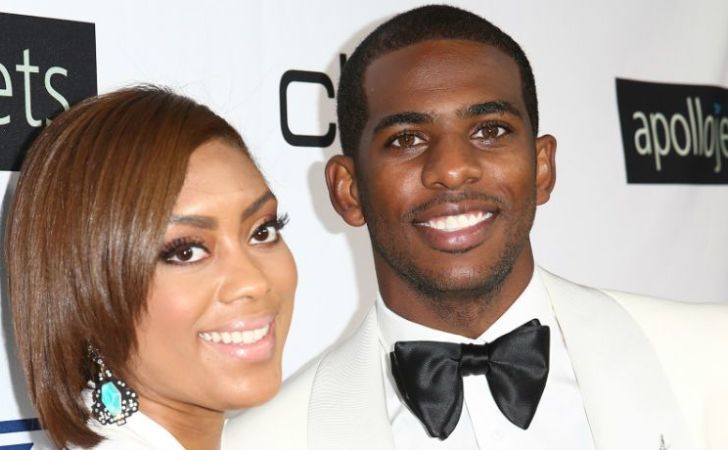 Grab all the intriguing details about the love life and personal life of the NBA star Rajon Rondo.
As the number 7 for NBA side Atlanta Hawks, Rajon Rondo has been immense for the squad for over a decade to gather immense recognition and fame. Ever since making his NBA debut for Phoenix Suns in 2006, after being their 21st overall pick, he just kept on getting better and better in the sport, being one of the most reliable guards in the division.
Rajon Rondo might be currently playing for the Hawks after a recent move in 2020, but the experience he has is quite notable. Over the span of his playing career, he played for several sides like Dallas Mavericks, Chicago Bulls, and even the Los Angeles Lakers.
Not long ago, the athlete was in the news for not the best reasons as he was sued for $1 million following a brawl in a parking garage with his girlfriend. Know about his girlfriend and how their romantic history is in this article.
Rajon Rondo's Longtime Girlfriend, Ashley Bachelor
The romantic history of Rajon Rondo and his girlfriend Ashley Bachelor dates a few decades back when they first met during college. Interestingly, both of them went to the University of Kentucky. Even though Rajon was originally from Louisiana, Kentucky, his partner hailed from Detroit, Michigan.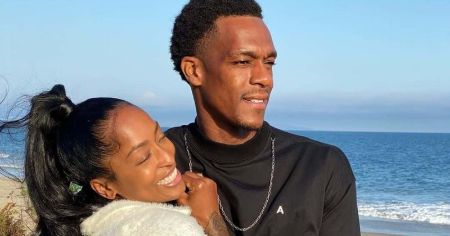 Rajon Rondo is currently dating his girlfriend, Ashley Bachelor.
Photo Source: Meaw
Destiny did its part as they crossed paths in college and slowly got attracted to one another. Eventually, they started dating, and things got pretty serious eventually.
Related: Wilmer Valderrama's Long List Of Girlfriends!
Rajon Rondo's girlfriend, Ashley Bachelor, isn't from a sporting background, but she definitely knows fashion as a professional hairstylist. The love birds have been together for over 12 years now, but it's a mystery what's stopping them from tying the knot is a mystery. Only time will tell if the longtime lovers ever intend to get married.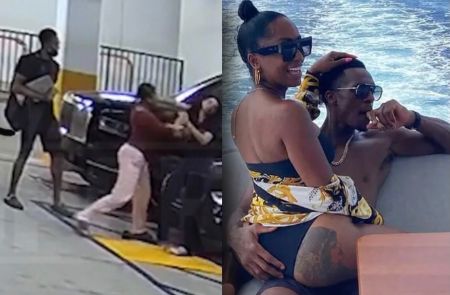 Rajon Rond and his partner share three kids.
Photo Source: BlackSportsOnline
Rajon Rondo and his beau are surely on the course of getting married as they are already engaged. The NBA superstar proposed to his fiance way back in 2010. The 2020 NBA Champion from LA Lakers alongside Lebron James is a father of three with Ashley. The couple welcomed their first child Ryelle Rondo in 2008. His son, Rajon Rondo Jr, also got the limelight during his run with his former side upon winning the title.
Rajon Rondo And Ex-Girlfriend Sued For $1 Million
Rajon Rondo's love life with his girlfriend is going smoothly, but the pair faced a huge obstacle in 2020. A video went viral on the internet when he and his girlfriend were involved in a brawl in a parking lot in July 2020. The victim Toktam Joshari wasn't the one to be silent as she filed a case against the sports star and his fiance for assault, battery, infliction, and emotional distress. Furthermore, she looks to cause a lot of financial distress for the celebrity couple as she seeks around $1 million in damages.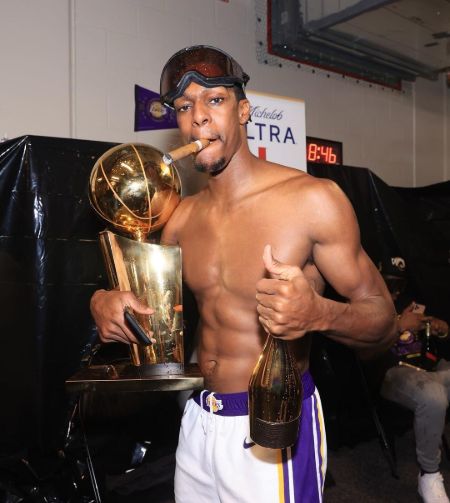 Rajon Rondo won the NBA in 2020 with LA Lakers.
Photo Source: Rajon Rondo's Instagram (@rajonrondo)
The lawsuit wasn't filed until last week for the horrific incident in the parking lot. Judging by the looks of it, Joshari parked her car very close to Rondo's valuable Rolls Royce. His soulmate went on to give several punches to her, who never fought back, which helped her well to find her case. Mark D Baute is the attorney who defends the fomer Celtics'guard in the legal case.
Also See: Who is Patrick Flueger Dating in 2020?
For more news and updates about your favorite stars, please stay connected with us at Glamour Fame.
-->