Randy Jackson Net Worth - The Complete Breakdown
Published Thu Mar 05 2020 By Matthew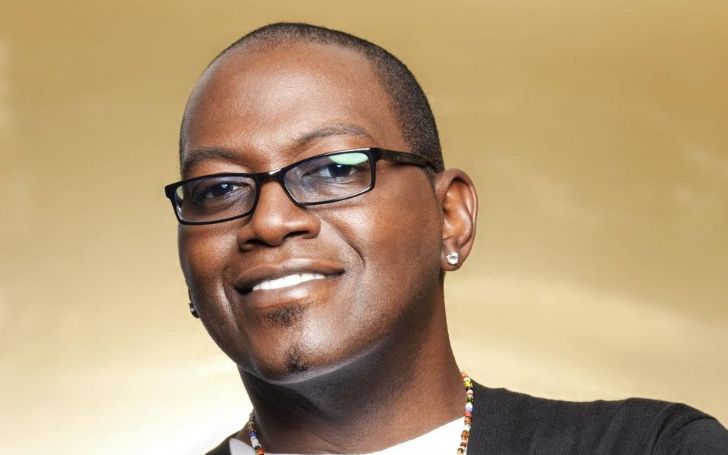 Here are all the details of Randy Jackson's net worth; the complete breakdown of his wealth!
Randy Jackson sprouted in the musical field as a session musician bassist for the rock band Journey from 1986 to 1987. Before that, Jackson performed on three albums for Jean-Luc Ponty and with the rock band Taxxi.
But if that doesn't ring any bell, you probably know him as a TV personality that appeared as one of the panel judges on the Fox Network reality television series American Idol.
Watch: The Best of Randy Jackson - AMERICAN IDOL SEASON 12
Randy managed to stick around in the show for quite a long time appearing beside nine different judges. The departure of Simon Cowell from the show in 2010 left Jackson the only member of the original judges' panel.
Jackson's role was originally going to be reduced to that of a mentor, so the 2013 season would have all new judges, but it was later decided that he would remain as a judge for season 12.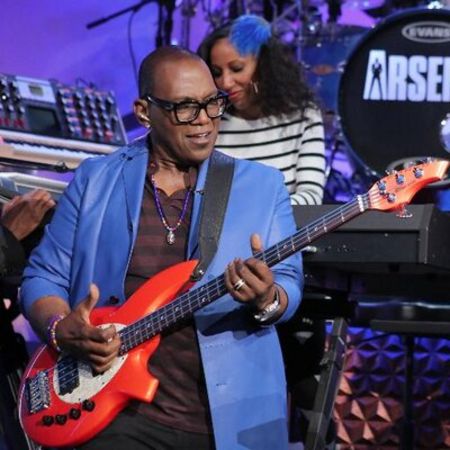 Randy Jackson sprouted in the musical field as a bassist.
Source: Twitter
Before that decision could see daylight, Jackson announced that he would be leaving the show after twelve long seasons on May 9, 2013, wanting to focus on other business ventures.
Despite the announcement, Jackson replaced Jimmy Lovine as the in-house mentor on American Idol on September 3, 2013, and departed the show for good in November 2014.
Watch: Randy Jackson Talks Mentoring On 'American Idol' Season 13!
After a lifelong career in the music industry, it's no news that the 63 years old amassed quite a significant level of wealth for himself.
Randy Jackson Net Worth
As of 2020, the estimated net worth of Randy Jackson is somewhere in the ballpark figure of a whopping $40 million.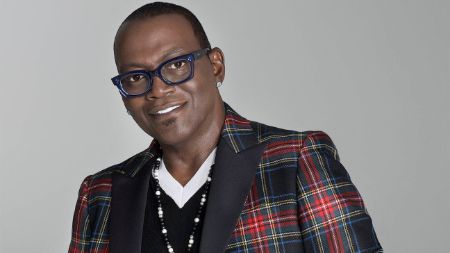 Randy Jackson holds a staggering net worth of $40 million.
Source: Hollywood Reporter
The staggering fortune of the guitarist is the result of 40 long years in the musical field. Jackson has recorded, produced, or toured with many well-known artists and bands such as Mariah Carey, 'N Sync,' Whitney Houston, Dionne Farris, Céline Dion, Fergie, Stryper, and Madonna.
You Might Also Like: Randy Jackson Weight Loss Success Story - Grab All the Details of Randy Jackson's Health
As for his TV appearances, Jackson was nominated in the Outstanding Reality/Competition Program category for five straight years since 2003 but was never lucky enough to win one. He reportedly collected $10 million per season of American Idol. However, Randy did manage to grab a Grammy Awards as the executive producer for MTV's 'America's Best Dance Crew.'
Randy Jackson House
In May of 2005, just a few weeks after the conclusion of American Idol season 4, where Carrie Underwood dazzled her way to the crown, Randy Jackson paid $2,725,000 for a five-bedroom, seven-bathroom home in Tarzana, California.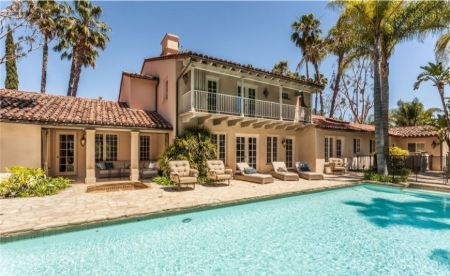 Randy Jackson's former house in Tarzana, California.
Source: Los Angeles Times
Almost nine years later, however, the former 'American Idol' judge listed the same house for sale at $2,199,000. Set behind gates and surrounded by walls, the Spanish-style house was custom built-in 1990. Among features are living and family room wet bars and fireplaces, a butler's pantry, and a breakfast area that spreads at nearly 6,000 square feet.
Randy Jackson Lost Half of His Fortune in Divorce
Randy's first marriage with Elizabeth Jackson dissolved in 1990. Five years after his first seperation, he remarried Erika Riker that lasted for almost 18 years.
Randy Jackson reportedly paid $20 million in divorce settlement to Erika Riker.
Source: People
The couple shared two children, a daughter named Zoe and a son named Jordan from their time together. But after 18 years later, the union came to an end when Jackson's now-former wife filed for divorce citing irreconcilable differences.
Recommended: Randy Jackson Settles Divorce From Estranged Wife Erika Riker
The divorce made quite an impact on Randy's wealth. As per the reports from Daily Mail, their divorce settlement was for $20 million. The separation was finalized in 2019.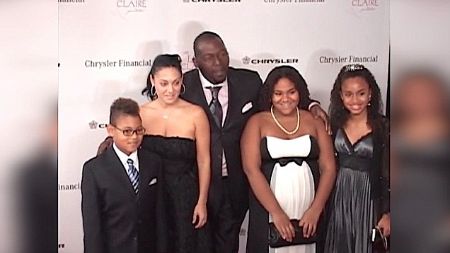 Randy Jackson's kids with Erika Riker.
Source: Daily Mail
Even after the divorce settlement, Randy Jackson still holds a higher net worth than many in a similar profession.
For more articles on celebrity net worth, head on over to Glamour Fame, and don't forget to sign up for the newsletter.
-->