Randy Jackson Weight Loss Success Story - Grab All the Details of Randy Jackson's Health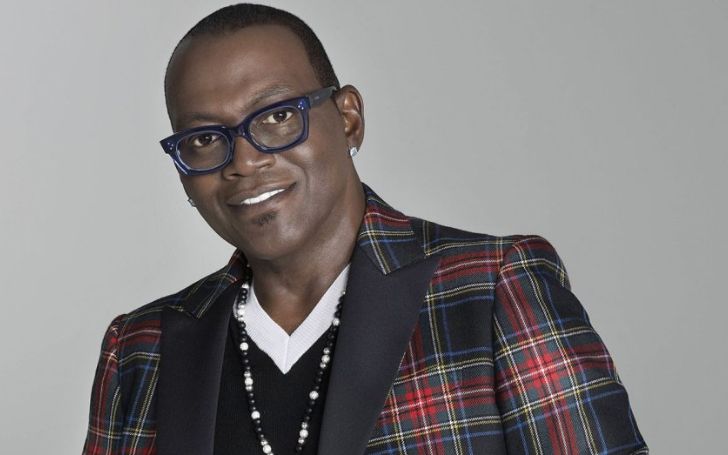 Struggling with obesity is as hard as it gets. Louisiana-born Randy Jackson went through it all by carrying a 350-pound weight on his 5-foot 11 frames while being constantly fatigued, thirsty, and sweaty.
Over the years, the star grew up with super spicy and fatty cuisine in his hometown. Of course, there were bound to be weight issues. Though, to curb his weight, the producer tried a myriad of options like bee stings, surgeries, liquid fasts, going as far as using the urine of pregnant women. But the American bassist finally found himself succeeding with a splendid 220 pounds weight loss.
Randy Jackson Struggled with Type 2 Diabetes and Obesity
The star developed Type 2 diabetes in early 2001. His dental appointment was what saved him. The TV star's gums raised a warning sign about his blood sugar level. People with diabetes are likely to develop gum diseases than people without any chronic illness.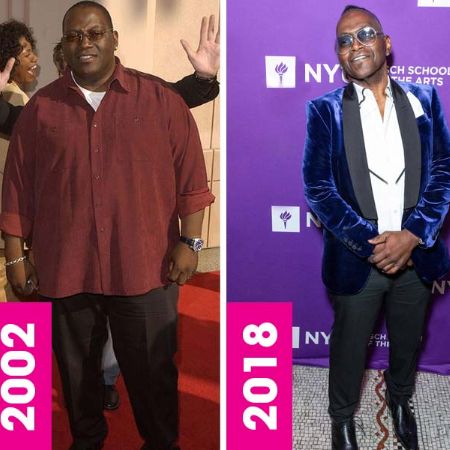 A significant change in the singer, 2002 Vs 2018.
Source: Right Weight
Jackson opted for gastric bypass surgery in 2003 to tackle his problem. A surgeon created a smaller stomach pouch that helped curb food intake by stapling a portion of the stomach. Sadly, however, it didn't do him any good for his weight loss.
You May Also Like: American Pickers' Frank Fritz Weight Loss Story - Why Did His Weight Decrease?
The singer ruled over his weight issues by opting for a healthier route. He shared his journey in his new book, 'Body with Soul: Slash Sugar, Cut Cholesterol and Get a Jump on Your Best Health Ever'.
Got His Own Set of Rules for Eating
Also an entrepreneur, Randy has his own set of rules for eating. He focuses on knowing the limit of having food, as obesity already means having too much body fat.
The businessman says the signal to stop eating is going to come from your own body, not an empty plate. The actor is very much attuned to knowing when to stop and is no more the person to have the last bite of the food.
Sought Support from His Family & Friends
The family man's pretty much lucky in the support department.
Ex-Wife Erika Riker and children Taylor, Zoe, and Jordan were dads Randy's support system — always on his beck and call, right by his side, cheering him on.
Co-host Simon Cowell likes to constantly tease him with "We are ordering lunch, bring Randy a Dunkin' Donuts and 12 milkshakes." They joke about it, but they are also very supportive.
Eats Healthier Version of His Favourite Food
A New Orleans-born Jackson's always been a major foodie. Gumbo, andouille sausages, grits, and jambalaya used to be his go-to food items.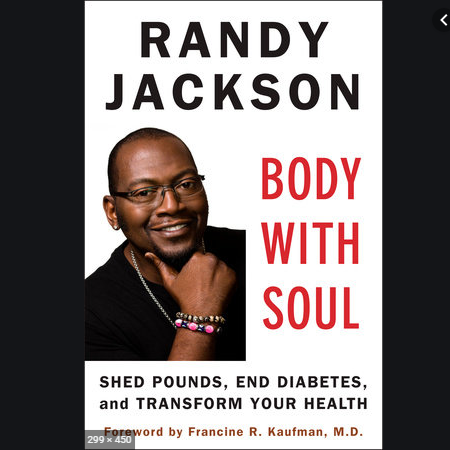 The producer's book on Body With Soul for weight loss.
Source: Penguin Random House
Well, as appealing as those food items sound, health matters. The 'American Idol' judge has learned to create and eat healthier versions of the native food he grew up eating. He loves a good junk snack but now goes for baked Cheetos, diet soda, and protein bars.
Heavy Work Out Junkie for Weight Loss
The television personality likes to keep a big bulky treadmill next to his bed and says he has to pass it each morning when he rolls out of bed.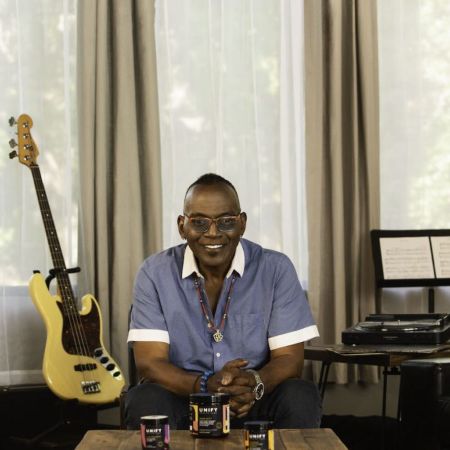 The beloved bassist says the struggle in weight loss never ends.
Source: Unify Health Labs
Jackson usually walks on the treadmill for 35 to 45 minutes a day, followed by a good yoga session and stretching as a morning routine. He believes health is the most significant wealth a person possesses in the world.
Importantly, Jackson advocates for healthy eating and taking care of his body. The singer recently appeared on the reality singing competition show, Name That Tune, and many fans were confused about how the singer looked different. Indeed, many fans were shocked about his astounding weight loss journey. However, Jackson has been doing well.
Also See: Interesting Facts about Singer Jimi Westbrook; Who Is His Wife?
Stay tuned for more Entertainment updates visit Glamour Fame, and don't forget to sign up for the newsletter.
-->