Interesting Facts about Singer Jimi Westbrook; Who Is His Wife?
Published Sun Jan 19 2020 By Chester
Here are all the facts & details related to the relationship status and wife of singer Jimi Westbrook.
Jimi Westbrook is well recognized as a band member of the American country music group called 'Little Big Town'. The music band, formed in 1998, includes Jimi's band-mates Karen Fairchild, Kimberly Schlapman, and Phillip Sweet.
The top singles of the group include 'Pontoon,' 'Girl Crush,' and 'Better Man' along with the top 10 hits 'Boondocks,' 'Bring It On Home,' 'Little White Church,' 'Tornado,' and 'Day Drinking.'
Jimi singing in a concert with his band members.
Source: Wide Open Country
The band members alternately perform the lead vocals. Similarly, Jimi Westbrook and Phillip Sweet play rhythm guitar for the band.
Also see Singer Timbaland Weight Loss - Full Story on His Dramatic Transformation
You must be here to know about Jimi Westbrook's relationship status, rather than searching for Little Big Town's songs as usual. Well, you came to the right place, we provide you all the necessary information about the singer's love and married life.
Who Is Jimi Westbrook's Wife?
Jimi Westbrook's wife is none other than his own band-mate, Karen Fairchild. That may seem strange to you and might even make you wonder marrying a co-worker is unprofessional on many levels.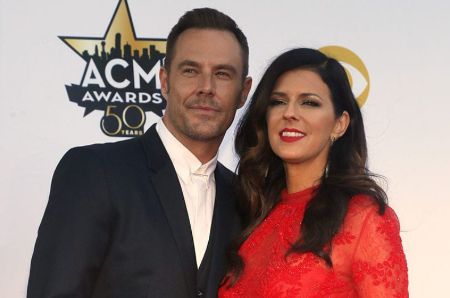 Jimi Westbrook and Karen Fairchild are married.
Source: Wide Open Country
Well, there is an intriguing story behind their marriage and love relationship that you will be willing to listen to.
Fascinating Love-Story between Jimi and Karen
Before the couple started dating, Karen was married to someone else. She was not happy with her marriage and eventually got divorced. At the time, Jimi stepped in, and they are together since then.
Also see Facts about Nathan Schwandt; Jeffree Star's Boyfriend
The duo was together since their time at Sanford University. They jointly started to create songs after they moved to Nashville. Later, Kimberly Schlapman and Phillip Sweet joined, and 'Little Big Town' got formed.
The pair got married on May 31, 2006. Jimi and Karen gave birth to their son Elijah Dylan Westbrook on March 5, 2010, in Nashville.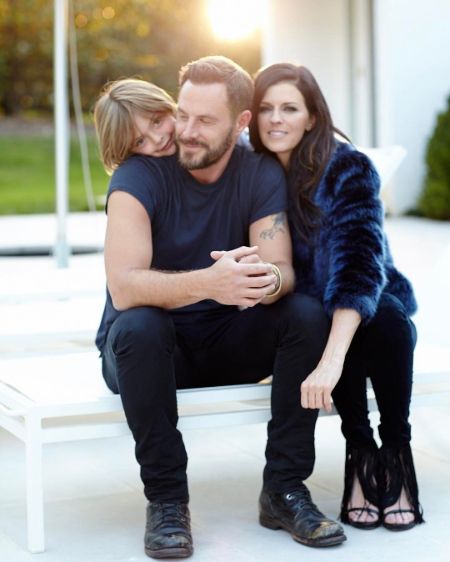 Jimi Westbrook and Karen Fairchild with their son Elijah Dylan Westbrook.
Source: Pinterest
It isn't very easy to maintain a professional life when you are married to the person you work with. When asked by US Weekly on how they manage to be both co-worker and soulmates, Karen answered:
It's challenging. We are together 24 hours a day, so that is a very good thing and a very bad thing. If you need a break, there is nowhere to go, but the great thing about it is we get to enjoy this incredible journey with the band together.
The 'Better Man' hitmaker also added that it is challenging for them to be together 24 hours a day, which she considers a good and a bad thing. One the positive aspect, she mentioned they enjoy being in the incredible journey with the band together.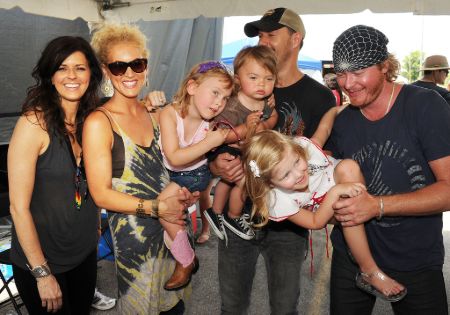 The band members enjoy spending time with each other's children.
Source: Zimbio
Jimi,48, and Karen,50, seem to lead a happy family life together with their lovely son, and that is the most important thing. While maintaining their professional responsibility and still enjoy each other's company, the lovebirds appear to keep their love alive.
Also see Nicole Polizzi Is Expecting Her Third Child Together With Husband Jionni LaValle
To learn more about the relationships of famous celebrities, visit Glamour Fame.
-->