American Pickers' Frank Fritz Weight Loss Story - Why Did His Weight Decrease?
Published Wed Jan 22 2020 By Sea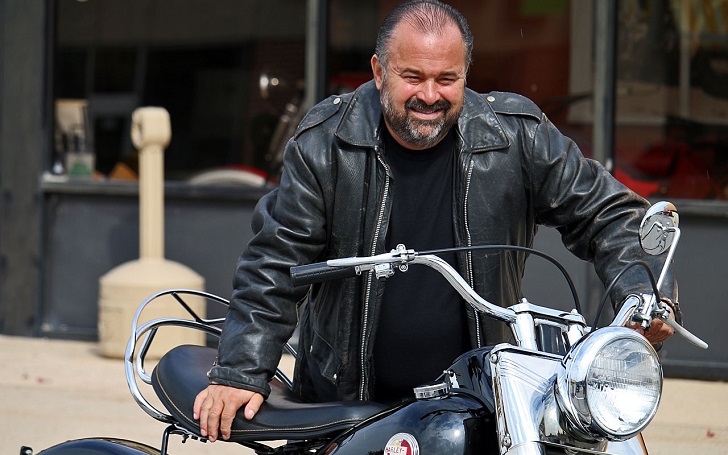 For those who don't know where Frank Fritz is now, he's just completed the 21st season of the show, 'American Pickers', on History Channel. (Yeah, we know the shooting occurs in the summer of 2019.)
It almost seems like Fritz has disappeared. Let's face it, not being active on social media for one and a half year tells something. But seeing him on the show is somewhat reassuring to know his life is still rocking.
People Were Asking Why Frank Fritz Was Losing Weight in 2013
In between American Pickers' eighth and ninth seasons, there were a lot of questions as to why Frank Fritz was slimming down considerably. People speculated he'd gone through a 41 lbs weight loss phase.
In between American Pickers' eighth and ninth seasons, there were a lot of questions as to why Frank Fritz was slimming down considerably.
Despite seeing the change in Fritz, he was not telling his fans the answer to what's with his weight loss for a while. Honestly, some fans were getting worried something might have happened to him. And they were right to speculate it.
Frank Fritz's Weight Loss Transformation Was Due to Crohn's Disease
After many requests, Frank Fritz himself came out to social media to announce the reason for his drastic weight loss. With a difficult post on Facebook, he told his fans that he'd been battling Crohn's disease for the last 27 years prior to the reveal.
A lot of you have been wondering about my health and my weight loss. I have an illness called Crohn's Disease, which at times is difficult to deal with. Well, i have been feeling great! I started losing weight and ran with it! I have been exercising and eating good.
The 54-year-old also thanked his fans for being with him during the journey with his sickness.
However, that was not the first time the reality star talked about his illness. The actual reveal occurred during his interview with Quad-City Times, stating he was aspiring to become a public face for Crohn's Disease.
Check Out: Giuliana Rancic's weight loss journey was prompted due to cancer, and she is skinny but happy.
"Crohn's is a terrible, terrible disease," he told in early 2011. "It's a disease that affects so many people's lives and their family members."
It was not a problem for him to continue filming 'American Pickers' though. The whole crew where extra supportive of him during the entire time of filming as all of them knew he had a bathroom problem because of the disease. The producers accommodated him with a recreational vehicle to provide portable facilities while giving him and co-star Mike Wolfe a place to rest.
Watch: The Return Video for Frank Fritz on 'American Pickers' Season 9
Fritz also adjusted his eating schedule on the road by eating very little during the day and concentrating on most of his meals at night. With that, he also added he wanted to make society aware of the disease and the difficulty that comes with its diagnosis. In addition, he wants to make sure everyone knew a victim can live a productive life.
"I'm trying to show people that regardless of the adversities ... and the social situations, the awkwardness, accidents, that you can live a productive life," Fritz further commented on his lifestyle. "It's a tough hand I've got dealt to me in my life, but you can still do stuff out there. "It's about planning and nutrition and making provisions to yourself for your health and safety."
Interesting: The full story of Adele's weight loss journey; everything she's said about it
Fritz might have disappeared from social media, but he is still committed to giving the viewers the best show he can as the 21st season closed last Monday, and they will be ready for another exciting one.
Stay tuned and connected to GlamourFame for more Weight Loss Stories.
-->