Rapper Chynna Found Dead in her Philadelphia Home
Published Fri Apr 10 2020 By Eden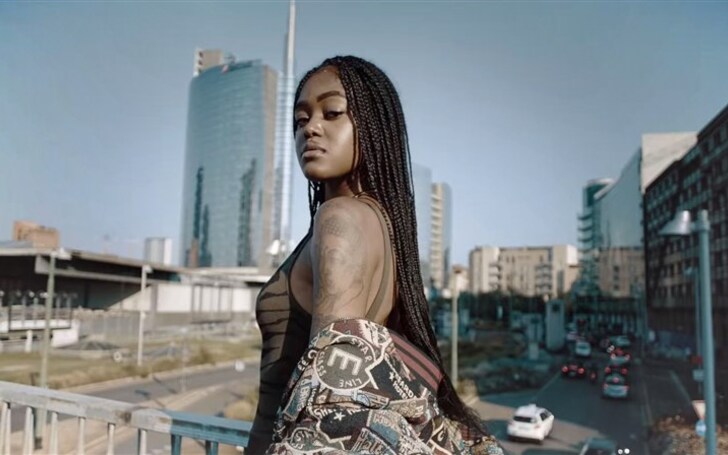 Model and rapper Chynna Rogers passed away aged 25.
Chynna Rogers' manager confirmed the rapper was found dead in her Philadelphia home on Wednesday. Later, the Philadelphia Department of Public Health revealed the rising star passed away due to an accidental drug overdose. She was 25.
Her family said in a statement, "Chynna was deeply loved and will be sorely missed."
Watch: Rapper And Model Chynna Dies At 25: She 'Was Deeply Loved And Will Be Sorely Missed' | PeopleTV
In a more chilling coincidence, the rapper had named her most recent tour and EP 'In Case I Die First.' Fans quickly took to her Instagram uploads related to the tour, expressing their feelings following the tragic death. One wrote, "Wow, premonition." The other followed, "So spooky now." Another stated, "This is heartbreaking to read now."
Back in 2018, Chynna opened up about her opiate addiction.
I felt crazy. I didn't want to be a statistic. I didn't want to go out that way, and people be like, 'I told you so,' or glamorize it [drugs] because I don't feel like that. It was nerve-racking to be open, but when you see how many more people who are dealing with the same thing, it's good to have some kind of example of someone you didn't expect to be going through it.
Additionally, Pitchfork magazine talked to Chynna, where she shared her experience related to drug addiction.
I usually don't express myself or get open about things until it's in hindsight, and I'm not dealing with it anymore. That's why I didn't tell people that I was a drug addict until I got out of rehab.
The model continued, "I see a lot of artists decide they want to go through s**t with their fans, and that's cool because it gives your fans something to hold onto. But I need to handle it myself first, and then, when I've figured out how I want to word it, we can talk about it -- y'all not about to go through it with me."
Check out: Chynna - Selfie (OFFICIAL VIDEO)
Born on 19th August 1994, Chynna Marie Rogers, known professionally as Chynna, was an American rapper, disc jockey, and model. She was signed by Ford Modeling Agency and affiliated with New York's hip-hop collective ASAP Mob. The late rapper was best known for her singles 'Selfie' (2013) and 'Glen Coco' (2014).
Also See: CBD movement Inspirer Charlotte Figi Dies Aged 13
Chynna Rogers is survived by her father, two brothers, and a sister.
Visit Glamour Fame for more breaking news of your favorite celebs.
-->