Know about rapper Krayzie Bone wife; Do they share any kids?
Published Mon Dec 02 2019 By Travis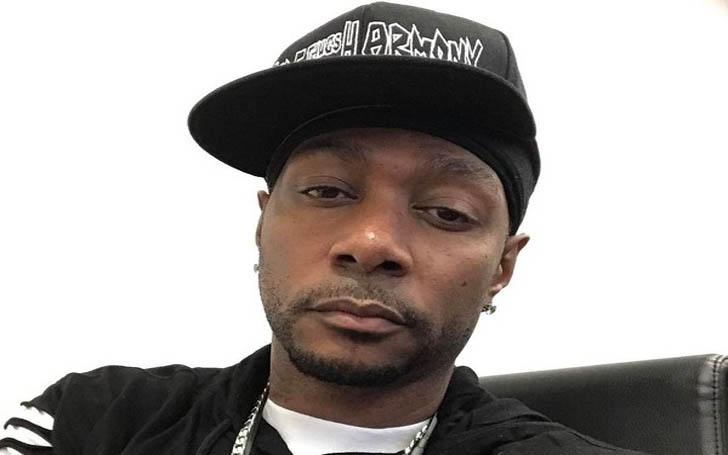 Born on 17 June 1973, Krayzie Bone is considered one of the legends of the hip-hop genre, and his hip-hop group 'Bone Thugs-n-Harmony,' one of the genre's pioneers 'Bone Thugs-n-Harmony' was formed in 1993 group soon found local and national success.
Bone reached the pinnacle of his success at a young age. But he is also taking care of his family while being married twice. Krayzie fathered his five children to two women and is currently married to his second wife. Find out more about Bone's married life and relationship below!
Krayzie Bone and his Wife, Andrea Henderson, got Married in 2014
The rapper, Krayzie Bone, went through a lot in his personal and professional life when he decided it was time for him to marry again. So, on 9 October 2014, news filtered through saying the rapper got married to Andrea, Krayzie's baby mama.
But then the earlier report was deemed fake because the rapper was not getting married to the mother of his three children; instead, it was another Andrea, the 'Bone Thugs-n-Harmony' rapper, who was getting married to.
There was a mix-up when it came to the reporting of the name of the new Mrs. Henderson. And that caused media outlets to report the rapper was getting married to his baby mama.
He did not, as this Andrea was another person in a relationship with Krayzie for almost three years of their marriage. They are still together, and according to reports, there are no kids from their connection to this point.
Krayzie Bone's Children with His First Wife and Baby Mama
KrayzieBone was only starting in the music industry when he met his first wife, and the couple got married. The relationship resulted in the birth of their first daughter, and soon after, another daughter followed suit, and the couple became parents to their two daughters, Melody and Destiny Henderson.
But those were not the only kids the rapper fathered over his long career as he was involved with the first Andrea for a while, and the couple became parents to their three kids, Nathan, Malaysia, and Anthony Henderson.
Also Read: Know about Ice Cube's Protege Yo-Yo Personal life; Once dated Tupac Shakur
Overall, Krayzie Bone, aka Anthony Henderson, is the proud father of five children from two women and none from his second wife. The lovebirds are still living happily together; maybe if they are up to it, the couple could expand their family even further.
Krayzie Bone and his rise to stardom!
After the group's initial success, Krayzie started his solo career as well, and he also found some sustained success in his solo endeavors. The rapper was also one of the religious members of the group, and he also complained about what he believed as his rapper brethren following the beliefs of the Illuminati.
Coming from a long line of Jehovah's witnesses, Krayzie is religious. Due to his beliefs, the rapper does not celebrate Christmas. The rapper toured, performing on many stages.
Before you leave, head over to our Entertainment section for all the latest news and gossip on your favorite celebrities. Also, do not forget to visit Glamour Fame to know all the happenings in the world of show business.
-->