Rapper Max B - Top 5 Facts!
Published Wed Dec 11 2019 By Travis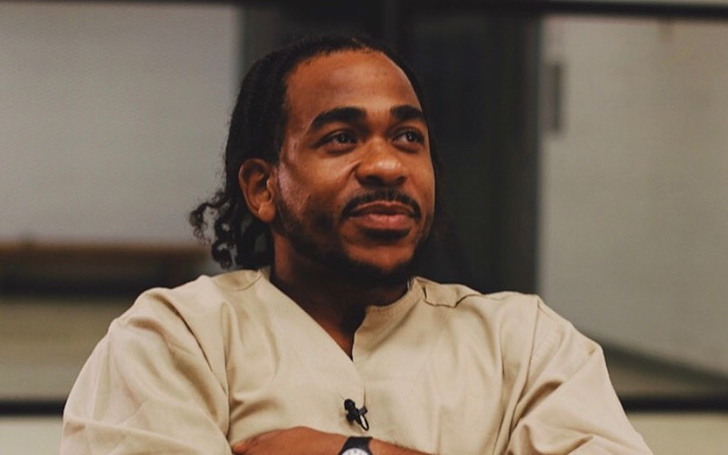 Max B was trying to make his mark in the hip hop scene in the early 2000s when the rapper was embroiled in many feuds and also run-in with the law. The rapper started his career in 2005 after coming out of prison and started on a professional relationship with Jim Jones, which eventually ran afoul, and the two former friends were embroiled in a long-standing feud.
The rapper from New York was born Charley Wingate on 21 May 1978 in Harlem, and from a young age, the rapper grew up among crime and drugs, which resulted in the rapper himself getting in the drug game. This was also the reason the rapper went to his multiple trips to prison and fell in with the bad crowd.
Wtach: Max B's song So Cold with A Boogie Wit Da Hoodie
After his first stint in prison, Charley knew he wanted to be a rapper, so he adopted the moniker of Max B and started making mixtapes. He started off with 'The Diplomats,' and he was introduced through 'The Diplomats' to Jim Jones, and the rapper was signed to Jones' label, kicking off his career. So, here are five facts you should know about the rapper Max B.
5. Max B is a Religious Man because of His Grandmother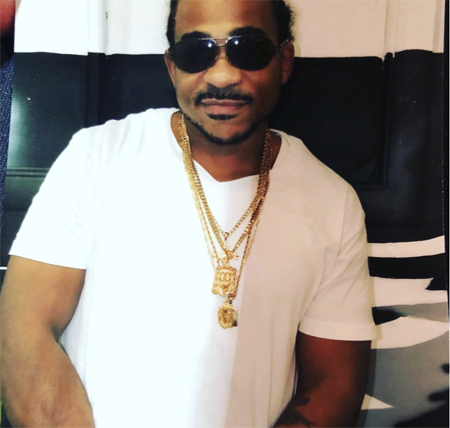 Max B lived with his grandparents after his mother was arrested and sentenced to jail.
Source: Okayplayer
Max grew up in a lot of hardship, and without a father in sight; the only person taking care of Max was his mother. But it was more of Max taking care of his mother due to her overindulgence of drugs than the other way around. The reliance on drugs also resulted in the rapper's mom being incarcerated for about two years.
This resulted in the young Max being sent to live with his grandparents, and while living with his grandparents, Max started to develop a religious belief. The rapper also began developing a friendship with the rapper Cam'ron and sang in the church choir.
4. The Meaning of His Rapper Name, Max B
Charley Wingate came out of prison in 2005, and soon, he linked back with Cam'ron, starting his musical career. When it comes to rappers, most of the time, they adopt a moniker and a new persona. Charley also decided to get a stage name and chose Max B with the B signifying 'Biggaveli' which an amalgamation of three names of The Notorious B.I.G. who also went by Biggie Smalls, Jay-Z, who is known for his name 'Jigga' and the greatest of them all Tupac who adapted the name of 'Makaveli' when he was in the latter part of his career.
3. Going to Prison for the First Time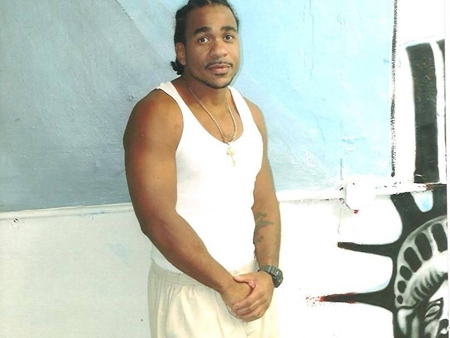 Max B was sentenced to eight years in prison in 1997.
Source: Hip Hop DX
Before Max B was a rapper, he was involved with some bad people and getting under the influence of some sketchy characters. Growing up in the presence of crime and violence also resulted in the rapper adopting a similar lifestyle. Max B started to commit crimes, and one day, the law enforcement caught up to him. At the age of 18, the rapper was caught and sentenced for robbery in 1997 for a total of eight years. He was released from prison in 2005 when he started to focus on his rap career.
2. Beef with Jim Jones: Being Black Balled and Starting Fresh with French Montana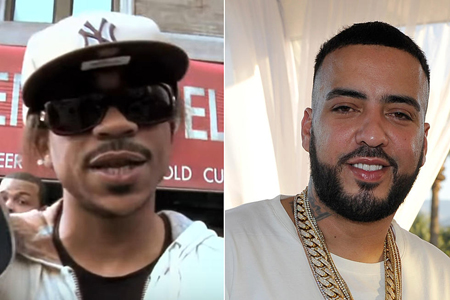 Source: XXL Mag
Jim Jones gave the rapper his start in the rap business, and he also started to appear in Jim Jones' mixtapes. But the rapper also started to figure out all the money Jim was making off the shows he was doing. Max B said he was being paid $300 for a show when Jim was making $10,000 to $15,000 from the same appearances. The rapper was not happy about the split, and also Jim owned the publishing to his past work because he needed money to post bail after his 2006 arrest.
The duo started to hit rough patches, and soon, he was feuding with Jim and left the crew all together. French was also one of the friends of Max B, who was not friendly with Jim, so the two started to make music together.
1. Max was Sentenced to 75 Years in Prison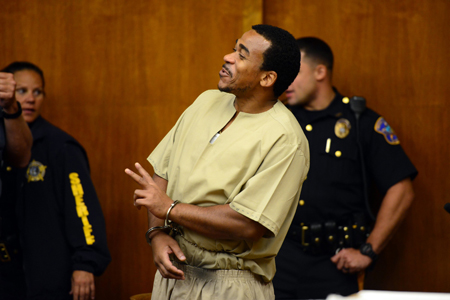 Source: Associated Press
As mentioned above, no matter what the rapper did, he almost always came back to his criminal roots, and in 2006, the rapper was involved in a robbery gone wrong, which turned into a homicide. The people involved in the robbery were Max's ex, and his stepbrother and Max were said to be the mastermind of the whole thing.
After a man was killed, Max B and all the other accomplices were arrested and was found guilty on 9 of 11 counts of murder conspiracy and robbery. The rapper was sentenced to 75 years in prison, which was later reduced to 20 years after the rapper agreed on a plea bargain. His sentence was further reduced to 12 years, and after being sentenced in 2009, the rapper will be able to come home in 2021 if all goes well.
Also Read: Michael Jordan's Ex-Wife Juanita Vanoy - Top 5 Facts!
Before you leave, make sure to head on over to our Entertainment section for all the latest news and gossip on your favorite celebrities. Also, do not forget to visit Glamour Fame to be in the know of all the happenings in the world of show business.
-->