Rapper Mo3 Reportedly Dies in a Shooting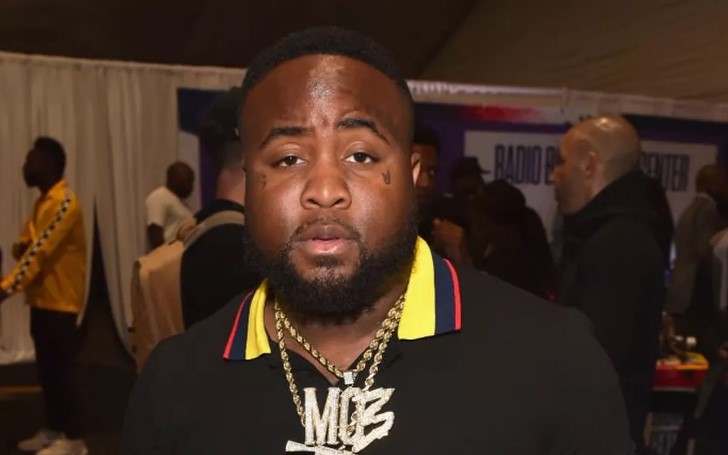 The 28-year-old rapper, Mo3, died in a shooting.
Mo3, the rapper who is famous for his collaboration with Boosie Badazz in 2019 collaboration "Errybody," died in a shooting according to TMZ.
According to the report, Mo3 was shot on a Texas interstate in Dallas on Wednesday. Following the incident, the rapper was taken to the nearest hospital but later died from his injuries.
Mo3, whose real name was Melvin Noble, was shot before noon on Wednesday in Dallas on I-35. The report claims the rapper and the gunman was traveling northbound when the incident happened.
Also Read: Pat Sajak and Vanna White Pay Their Tribute to Late Jeopardy! Host Alex Trebek
The media outlet reported the gunman got out of his car and approached the rapper's vehicle following which Mo3 started to run with the gunman giving chase.
The alleged shooter reportedly shot multiple rounds and hit the rapper in the back of the head. However, the reason for the altercation is still unknown, neither the details on the identity of the shooter involved were provided.
Mo3 survived a gunshot last year, according to his records, he was initially arrested in connection with a Dallas Fort Worth nightclub shooting that left one person dead.
Watch: Rapper Mo3 shot dead on Dallas highway
Following all the fuzz, Mo3 was focused on his music career. The father-of-three, Mo3, once said he wants to share important messages to the Black and Hispanic communities through his music.
In his interview with Flaunt, Mo3 said,
"The black community and the Hispanic community, we deal with a lot of poverty and struggle. I'm giving a message, I'm giving hope. Me, I've been a rapper, but you could do whatever you want. You ain't limited to one thing. I preach that. Whether it's my story or the next person's story, they're going to feel me. They can relate."
The rapper, during the time, further added,
"I'm trying to give a message. I ain't trying to rap to make it sound good, I want you to feel it. Of course, it has to sound good. That's the only way they're going to listen. If it sounds good and you're talking about something, you don't just get them to listen — you give them a follow. There's a difference between listening to the following. I could listen to you but if somebody follows you, they're going to do more than listen to you."
You May Also Like: DaBaby Will Reportedly Get a Therapist Following His Brother Death
For more information on your favorite celebrities' lifestyle and other news, stay tuned to Glamour Fame, and don't forget to sign up for the newsletter.
-->