The Real Reason Hannah G. Went on 'The Bachelor' Revealed
Published Tue Apr 02 2019 By Andrew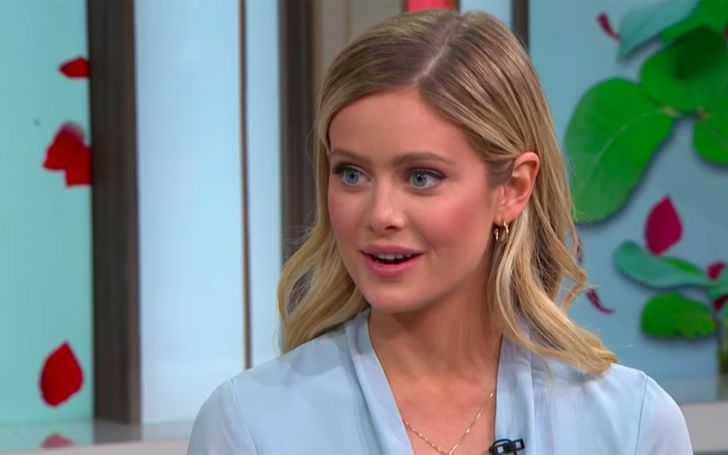 What was the real reason Hannah G. went to 'The Bachelors'?
Hannah G. prominent contestant in the 23rd rendition of The Bachelor was awarded Colton Underwood's first impression rose, their chemistry only saw an upwards curve.
Surprisingly, Colton ended up giving his final rose to Cassie Randolph following the drama-packed turn of events. Hannah G., along with those watching along, experienced a phenomenal level of shock.
Colton had undeniable chemistry with Hannan right from the start.
SOURCE: Bustle
Wondering why Hannah decided and eventually applied for the appearance on the show? We have the answer! Hannah stated that she was tired of always being the single one in her group of friends, which gave her a push to apply for the show.
Don't Miss: The Bachelor's Colton Underwood and Cassie Randolph Sport Matching Jerseys; 'Underwood' and 'Future Mrs.'
Hannah G. maintained,
"All of my friends kept telling me that I had to try out. I was always the single girl at weddings and it was an ongoing joke with my friends, like, She's by herself if anyone wants to dance with her! As much as it was fun to joke about that, it also sucked because it wasn't exactly where I thought I would be at that point in my life. So finally, after a few mimosas one day, I filmed a video. My best friend helped me and we sent something in,"
The reality star further expressed,
"From there, I guess they thought I was going to be an interesting fit for the show. Some people find love at a bar at 2 a.m. Some people find love at an airport. Why not see what happens when you don't have your phone with you and actually have the time to get to know somebody without any distractions? In my career, I was also finally in such a good spot of feeling fulfilled. I worked my butt off, but I hadn't really have time to focus on the love side or make love my priority. So why not do something different?"
Although Hannah didn't find true love in The Bachelor, a lot of doors have opened up for her career including marketing/modeling business. Rumors had it that she was also considered for The Bachelorette, but eventually, the role went to Hannah Brown.
-->