Fans Question Deleted Scene Showing Colton Underwood Falling For Hannah Godwin
Published Mon Feb 25 2019 By Tess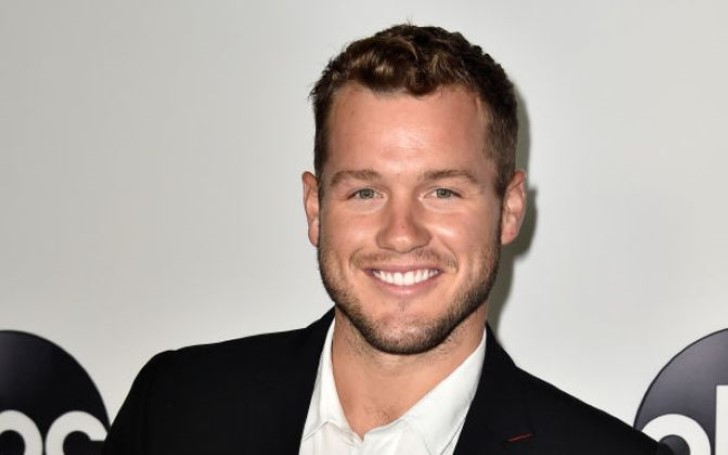 The short clip showing Underwood confessing his feeling towards Godwin is deleted.
The Bachelor season 23 is almost completed with just four contestants remaining out of thirty women entering the mansion.
On Monday, when episode 7 aired Colton Underwood was determined to get answers from the remaining women while fans desperately waited until the end hoping for Underwood to jump the fence this week.
Unfortunately, it didn't happen. But the recent episode did see Heather Martin quit the show, Hannah Brown get dumped in the worst way possible and Kirpa Sudick being sent home without a rose.
Apart from these eliminations, viewers also witnessed the heart-warming moment when Underwood gave Hannah Godwin the group date rose.
Prior to the rose, a short clip was released revealing Underwood was falling for Godwin which however was deleted later.
Also see: Rami Malek Looked Head Over Heels as he Stepped Out with his Girlfriend Lucy Boynton at Vanity Fair and Genesis' Toast to the Biopic at Cecconi's Restaurant in West Hollywood
After some time, the producers finally helped connect the dots and uploaded the clip on their social media page.
Don't miss: Eiza Gonzalez Brought Sunshine to the Oscars Red Carpet in Yellow Ralph Lauren Gown last year; Will She be There This Year?
In the short clip, Underwood gives the rose to Godwin and reveals he is falling in love with her. Additionally, Colton further confesses he would love to meet her family as well.
See more: Jude Law To Tie The Knot with Long Term Girlfriend Philippia Coan With His Eldest Son Being Best Man
Accepting the rose, Godwin also used that opportunity to reveal that she is falling in love with him. After looking at this clip, fans and viewers of the show were agitated with the producers for deleting the clip and not airing it during the episode.
"Why wouldn't you include this on the show? They said they're falling for each other for the first time. I feel like you could only leave this scene out if Colton's not going to propose to Hannah. Otherwise, it's an important plot point," wrote a fan. While another added, "just trying to figure out why this didn't make it to the screen. Instead of filming Cassie and Kirpa being awkward af."
Following this clip, fans also thought that Godwin might be the one for Underwood.
"I think Hannah G, might be the one! Personally, she has been my favorite from the start, when she walks in the mansion. Maybe that's why they cut out things, to keep the excitement till the end," said a fan. While another fan added, "She seems to be THE ONLY reliable lady in that house!!! If he doesn't choose her Please make her the next BACHELORETTE!!! The only one who deserves it!!!"
To see what happens further in the season, we will have to wait till Monday when the show airs its next episode.
-->