Jude Law To Tie The Knot with Long Term Girlfriend Philippia Coan With His Eldest Son Being Best Man
Published Mon Feb 25 2019 By David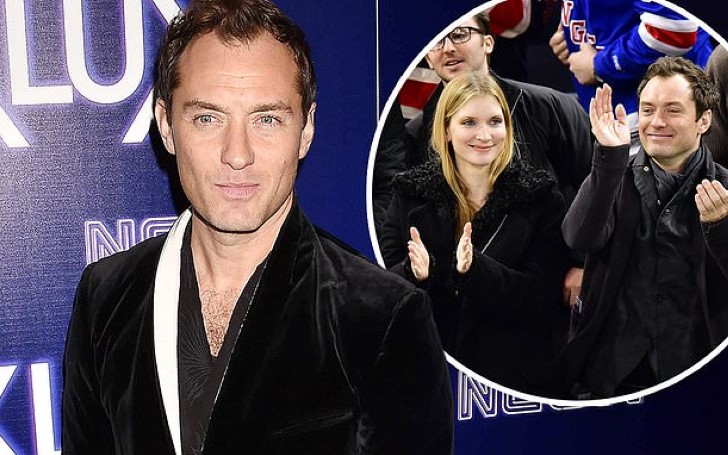 Captain Marvel's actor, Jude Law to make it official with longtime girlfriend, Philipa Coan; Eldest son being the groomsman!!
It has been four years since the British star, Jude Law started dating business psychologist Phillipa Coan.
And now the reports have it, Law is taking his relationship with Coan to the next level as they are set to exchange their vows in a romantic ceremony set to be ramped up by some A-listed pals.
According to sources, the 46-year-old actor is set to tie the knot with his long-term girlfriend, 32, in France this spring— a statement claimed by The Sun.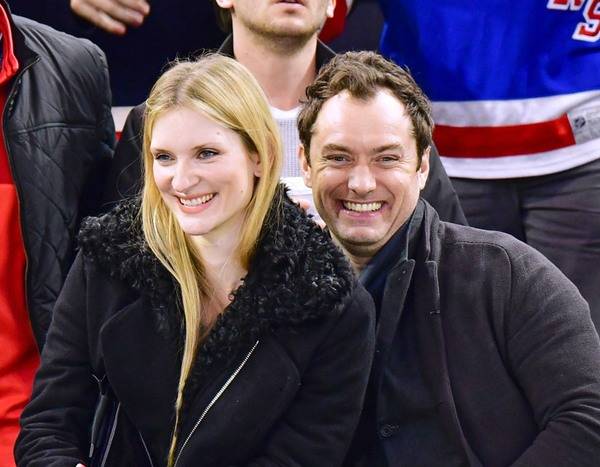 The venue for the Law and Coan's wedding has been set already

SOURCE: E Online
The venue for the day has been booked and the local mayor will carry out the nuptials with knees up following on later.
It's further reported that the Sherlock Holmes star is bringing his eldest son Rafferty, 22, whom he shares with ex-wife and an actress Sadie Frost (Bam Stroker's Dracula, 1992), as his best man.
The sources have also added; 'The ceremony will be a good old fashioned gathering yet with plenty of booze and dancing.'
All his boyhood friends from the south of London and afterward workmates are going to attend the groom's big day.
Law and Coan have been going out together for years and get on really well, so this was quite foreseeable.
It appears as though the marriage will be all-stars affair with several of Jude's fellow actors are reported to attend including the likes of Jonny Lee Miller (Dexter), Ewan McGregor (Christopher Robin), Brad Adams (an attorney from Asian division of Human Rights) and Sean Pertwee (Gotham).
Don't Miss: Dua Lipa Expresses Her Delight To Be Back on Brit Awards Stage on Instagram
It has been widely speculated the wedding will take place in May—an assumption for which Mail Online and various other sources have been contacting Jude's representative for confirmation.
Three years ago, Law confessed of his romance with Phillipa in an interview with Modern Living.
The actor said,
'She's mine and no one else's. I'm very, very happy. Our relationship is a very private thing, and I think part of the fact it works so well is exactly because of that.'
Earlier this month Law was spotted - after a brief hiatus from filming in Italy where he is shooting for the HBO drama series, The Young Pope – where he was carrying three red roses. As for the big screens, Jude is currently looking forward to the release of Marvel's Captain Marvel on March 8, 2019, where he is starred as a commander of the Kree Starforce.
Recommended: Woody Allen Planning To Shoot Next Film in Spain in July
While a few weeks ago he was seen with Coan hand in hand, giggling and laughing in Venice after the psychologist had flown in for the weekend.
Law and Coan have been dating for around Four years

SOURCE: Radar Online
This will be the second time Law is standing on the altar, who was previously married to actress/designer Frost from 1997 until their divorce in 2003.
The once husband and wife also share three children together; Rafferty, daughter Iris, 18 and 16-year-old Rudy.
Jude also has a nine-year-old daughter Sophia with Florida model Samantha Burke and Ada, three, with a London-born musician Catherine Harding.
Also Read: Jordyn Woods Breaks Her Silence Since Allegedly Hooking Up With Khloe Kardashian's Baby Daddy Tristan Thompson
The star was once in a very high-profile relationship with another British actress and the then fiance, Sienna Miller (American Sniper)—a love story which eventually took a toll after Law was caught cheating on Miller with his children's nanny. Later, the actor himself confirmed the infidelity and even made a public apology to the actress.
-->