Who are Rebecca Herbst's Kids? Learn About Her Family Life Here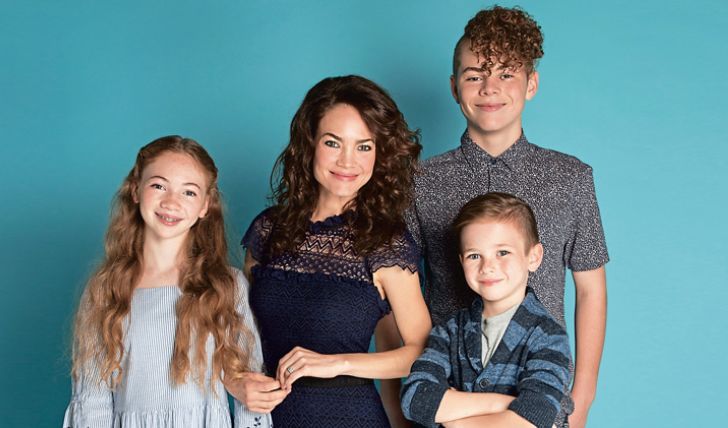 Rebecca Herbst is a Mother to Three Children: The Actress Says She Loves Being a Mom.
Best known as Elizabeth Webber in the ABC daytime drama General Hospital, Rebecca Herbst, has also garnered wide acclamation playing an alien named Suzee in Space Cases, a science fiction television series. Her other notable credits include Hefner: Unauthorized, Brotherly Love, and The Lazarus Man.
Rebecca Ann Herbst was born on May 12, 1977, in Encino, California; Herbst started her acting journey by appearing in commercials. She has reportedly appeared in over 60 commercials. Herbst has been playing the role of Elizabeth on the beloved show for more than two decades now, and like a few more cast members of General Hospital, Herbst, too, has found her life partner in one of her co-stars.
Rebecca Herbst is a Doting Mother of Three!
After a short romance with General Hospital co-star Ingo Rademacher, Herbst began a relationship with another co-star, Michael Saucedo; the two tied the knots on June 1, 2001, and went on to have three children, two sons, Ethan, 19, and Emerson,11, and a daughter named Ella,17. Saucedo also has one son, Elijah, from his previous marriage.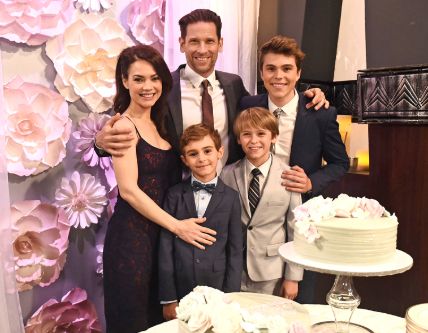 Herbst loves being a reel and real-life mother.
Photo source: Cheatsheet
Because Herbst has had a long experience playing a mother in General Hospital, the actress grew affectionate with kids. In the show, Herbst's character is a mother of three, Cameron, Jake, and Aiden, played by William Lipton, Hudson West, and Jason David. In an interview, Rebecca had shared that she grew a special bond with the three, and she would often treat them like her own kids.
Check Out: Who are Katie Nolan's Parents? Learn About Her Family Life Here
"I'm not their mother, but when I think about what I would do with my real-life kids, they're always getting kissed and hugged and held by me," Herbst said in the interview. Both Herbst and her husband Saucedo aren't active on social media; the couple once said in an interview that spending time with kids is priceless.
Herbst married 'General Hospital' alum Michael Saucedo in 2001.
Source: Peta Louda 8
Herbst says just like any other regular family; she'd take her kids for outdoor activities like hiking and picnicking. "My kids know that when we're together and hanging out, nobody's on their phone. And they love hiking as much as I do," Herbst says. The actress loves being a mom and says she has learned from the best, her mother, Debbie.
Rebecca Herbst Says She Still Gets Nervous In Front of Camera!
Despite being a part of the ABC drama for more than two decades- Rebecca joined the show in 1997, Herbts reveals she still isn't completely at ease with the cameras. In her interview with Soap Opera Digest, she names one particular type of scene where she still gets nervous.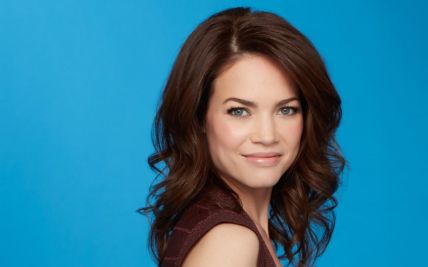 Herbst names a particular type of scene that she dreads.
Photo Source: TV Show Stars
"For me, it's scenes where I have to address a group of people, like funerals, or even weddings, Having a lot of dialogue in front of all of my peers? No thanks. Not my thing," Herbst told Soap Opera Digest. The actress further adds, "Everybody's just wanting to go home and it's all on you. That's hard."
Recommended: Who Are Kristi Noem's Children? Learn About Her Family Here!
For more information and news on your favorite stars, stay connected to Glamour Fame.
-->